28 March 2017
Fianna Fáil no confidence in Garda Commissioner – but won't back Sinn Féin 'no confidence' motion!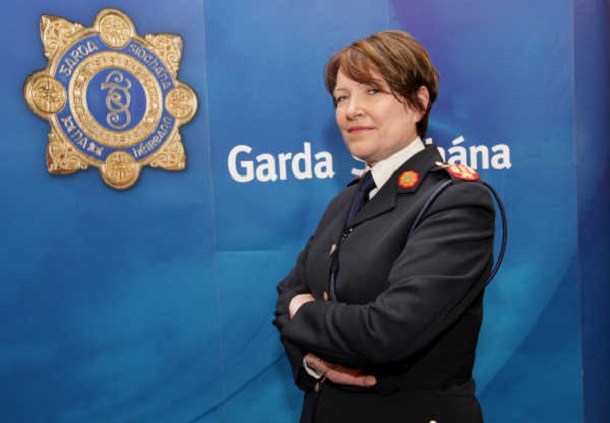 FIANNA FÁIL cannot express confidence in  Garda Commissioner Nóirín O'Sullivan – but it also cannot bring itself to support a Sinn Féin Dáil motion next week urging the Government to use its powers under the 2005 Garda Síochána Act to remove a Garda Commissioner from office.
Rejecting Fianna Fáil criticism of the Sinn Féin motion from Justice spokesperson Jim O'Callaghan, Sinn Féin Justice spokesperson Jonathan O'Brien countered: "It would help if Jim actually read the motion which explains how the Government could do this."
The Sinn Féin motion comes in the wake of the Commissioner and her senior officers failing to properly answer serious allegations of malpractice, incompetence and of misleading the public, including hugely falsifying evidence of the number of roadside alcohol breath tests carried out by the police over the last five years.
Speaking on Tuesday after a meeting of the Fianna Fáil frontbench, Jim O'Callaghan TD commented:
"We are clear in our view that following the ongoing failure to explain the circumstances of the massive discrepancies that have emerged within the force, or to assign responsibility for this, we are unfortunately not in a position to express confidence in the Garda Commissioner."
Yet, in blatant act of petty party politicking, Fianna Fáil would say anything but voice support for a motion reflecting that lack of confidence because it is being moved by Sinn Féin.
Announcing the Sinn Féin motion on Sunday – a full two days before the Fianna Fáil frontbench withheld its confidence in the Garda Commissioner – Jonathan O'Brien said that the position of Garda Commissioner Nóirín O'Sullivan is untenable.
"The Government should now use the power provided to it, under the 2005 Garda Siochana Act, to remove her from office," the Cork North Central TD said.
"The Garda Commissioner has failed to adequately explain the cause of the Garda errors which led to the wrongful conviction of 14,700 people for motoring offences and to 937,000 breath tests being wrongly recorded on the PULSE computer system."
He said that Sinn Féin is mindful of the fact that the Charleton Tribunal is investigating serious allegations made in a protected disclosure concerning the actions of the Commissioner.
He continued:
"The people of this state are entitled to a standard of policing in which accountability is central to the ethos of the service.
"This must be achieved on the basis of fairness, impartially and objectivity. This standard does not exist presently. The necessary public confidence in Garda management does not exist at this time.
"Sinn Féin is calling on the government to remove the Garda Commissioner as it is clearly in the best interests of an Garda Síochána and the future of policing and justice in this state."