14 March 2017
Catalan ex-President banned from office for two years and fined €36,500 for holding independence referendum
Two million people voted in the Catalan independence poll
A TWO-YEAR BAN on holding public office and a €36,500 fine imposed by a court on the former President of Catalonia for holding an independence referendum three years ago has been criticised by Sinn Féin.
Arthur Mas was found guilty yesterday of disobeying the Spanish Constitutional Court by holding a non-binding referendum on independence in Catalonia in 2014. Two million people voted in the poll.
Two former ministers, Joana Ortega and Irene Rigau, were also found guilty and fined €30,000 and €24,000. They were banned from holding public office for 21 and 18 months respectively.
They are expected to appeal the verdicts to the Spanish Supreme Court and, if necessary, go to the European Court of Human Rights in Strasbourg.
Sinn Féin Foreign Affairs spokesperson Seán Crowe TD (pictured below) said in Dublin that the Spanish Government needs to recognise that it cannot ignore, ban or criminalise the Catalan democratic and independence movement.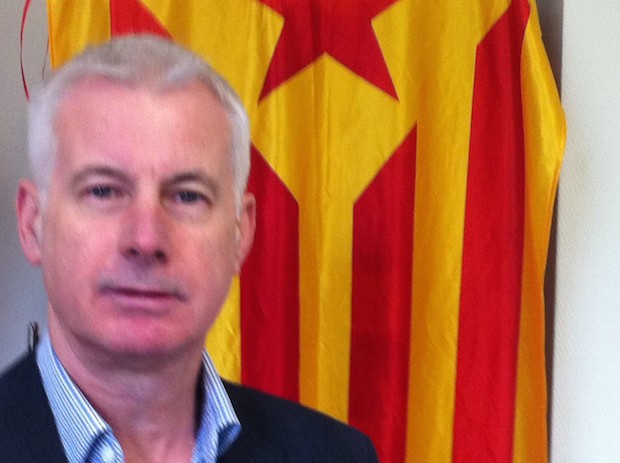 "I have previously spoken out against the prosecution of these three politicians for helping to organise a non-binding vote on independence in 2014 in which over two million people voted," Seán Crowe said.
"This vote took place because the Spanish Government refused to facilitate a democratic vote on Catalan independence. The impressive turnout during the poll sent a clear message that the Catalan people want a democratic, legal and binding referendum to be held.
 "I reiterate my belief that the prosecution of democratically-elected politicians for holding popular polls and consultations undermines the democratic standards that many people hold dear throughout the world.
"The Spanish Government needs to resolve its disagreements with Catalan politicians, including on an independence referendum, through a process of mutual dialogue and respect."