14 March 2017
Tipperary Sinn Féin and MEP take a stand to save Bus Éireann Route X7 Clonmel/Dublin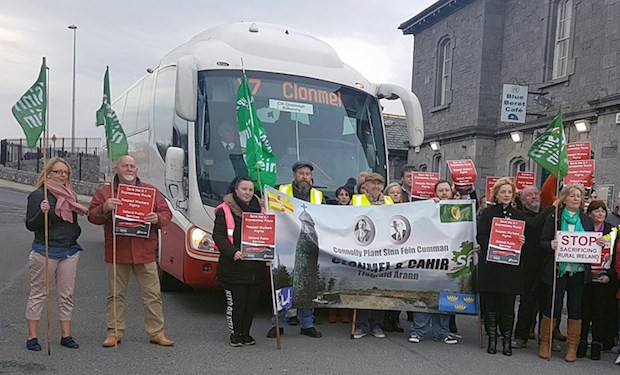 'Rural communities are entitled to a functioning public transport system' – Councillor Catherine Carey
TIPPERARY Sinn Féin staged a 'Save Our Bus Services' protest in Clonmel last Thursday with Liadh Ní Riada MEP against the threatened axing of Route X7 Clonmel/Dublin.
Councillor Catherine Carey – who was joined by Councillor David Dunne and many members and supporters of the public bus service – said:
"This is another in the ever-growing line of austerity-driven cutbacks that this Government and its predecessors have lobbed at rural Ireland, the Ireland outside the Pale.
"There seems to be no shortage of promises, reports and talks from this Government on rural Ireland but when it comes to doing things and actually producing positive results they come up empty handed.
"Rural communities are entitled to a functioning public transport system."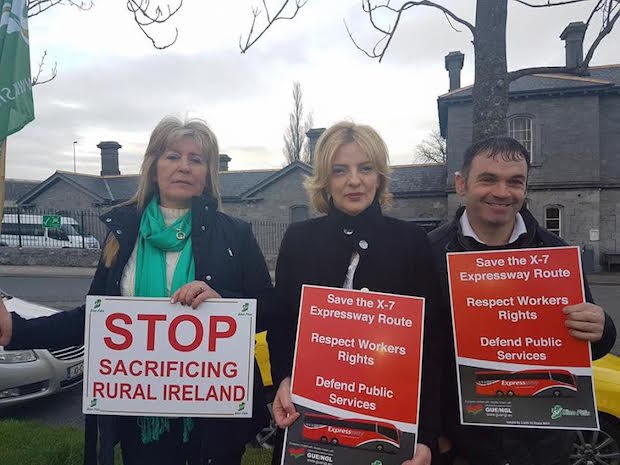 ● Liada Ní Riada MEP flanked by Councillors Catherine Carey and David Dunne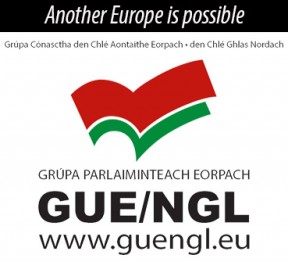 An Phoblacht on Twitter
Premium Online Service For Only €10 Per Year
For less than €1 a month, you get An Phoblacht's Premium Online Service. Sign up today!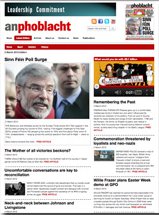 PREMIUM SERVICE:
Full access to all An Phoblacht articles
Interactive online PDF Booklet of each edition
Access to our historic Archives
Discounts for the Online Sinn Féin Shop
An initiative for dialogue 
for reconciliation 
— — — — — — —
Contributions from key figures in the churches, academia and wider civic society as well as senior republican figures