13 March 2017
Extending President vote practical expression of Good Friday Agreement – Tyrone MP
Taoiseach should now say when referendum will be held
THE GLASGOW-BORN Sinn Féin MP for West Tyrone, Pat Doherty, has said that extending Presidential voting rights to Irish citizens in the North and the Diaspora is an important step in forging national reconciliation and in nourishing a sense of belonging to and feeling part of the Irish nation.
"Giving Irish citizens in the North the opportunity to vote for a President is a practical expression of the terms of the Good Friday Agreement," he said.
He pointed out that the Good Friday Agreement upholds the right of people in the North to Irish citizenship and to provide equal treatment for the identity, ethos and aspirations of both communities "in this part of Ireland".
He welcomes the announcement that the Irish Government has "at long last agreed to hold a referendum on this long-standing proposal that Sinn Féin has been leading the campaign on and pressing consecutive Irish governments on since the signing of the Good Friday Agreement".
He said the Taoiseach should now provide certainty to his announcement by outlining when the referendum will be held.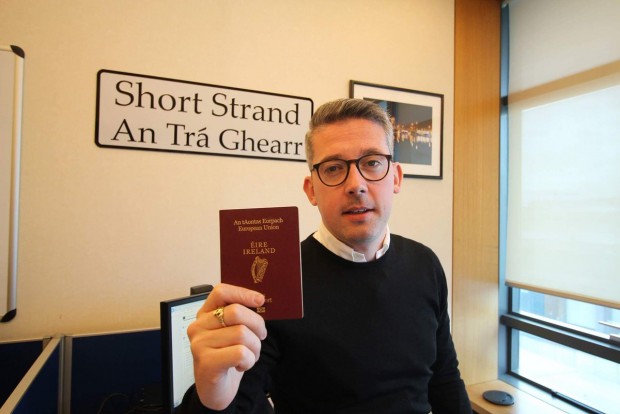 Meanwhile, Sinn Féin deputy leader Mary Lou McDonald has hit out at media reports that the referendum is unlikely to be held this year.
RTÉ said that, assuming it passes, the new voting process would not come into effect until after the Presidential election set for 2018.
Mary Lou congratulated all those who have campaigned for this breakthrough, especially Belfast-based Sinn Féin Senator Niall Ó Donnghaile (pictured), giving him "credit for pushing this continually".
She tweeted about the Irish Government announcement:
"About time! There can be no more delay in this. Voting rights in time for 2018 election."