12 February 2017
'Chaotic' Fine Gael Government faces Dáil 'no confidence' motion from Sinn Féin in election call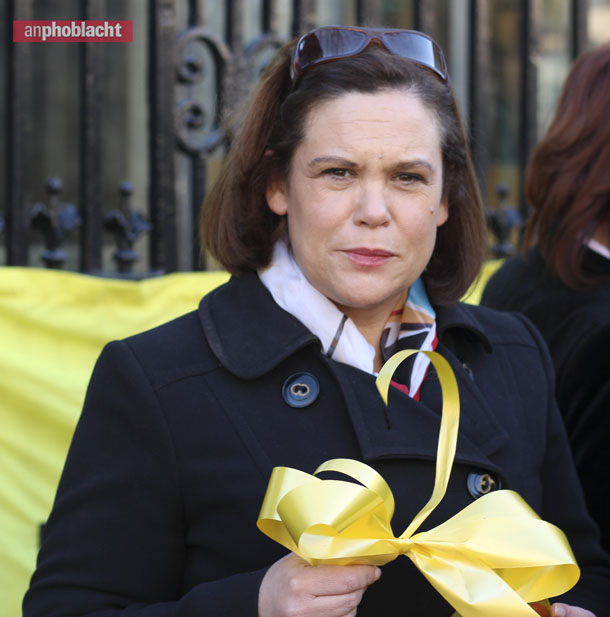 Health service crisis and Government's 'scandalous campaign' against Garda Sergeant Maurice McCabe 'renders this government unfit for public office'
SINN FÉIN is to table a motion of no confidence in the Fine Gael/Independent Government this week to force a general election – and it's pressing Fianna Fáil to support the motion if it is truly a party of opposition to Fine Gael.
Earlier in the day, while canvassing in the Assembly election in Belfast, Sinn Féin leader Gerry Adams TD called for a general election.
Announcing the Dáil no confidence motion on Saturday evening, Sinn Féin deputy leader Mary Lou McDonald described Taoiseach Enda Kenny's administration as "this kick-for-touch, cover-up government".
The Dublin Central TD said:
"People the length and breadth of Ireland are rightly outraged by what has transpired over the course of the last week.
"The Government is clearly unable to deal with the major issues facing our people.
"The hospital waiting list scandal has exposed the Government's complete failure to deal with the crisis in our health service.
"The manner in which they have handled the scandalous campaign of character assassination against Garda Sergeant Maurice McCabe renders this government unfit for public office.
"The behaviour of Government, particularly over the last week, has eroded public confidence in this coalition in the most fundamental and profound ways.
"Their chaotic behaviour and blatant disregard for transparent government mean that a general election is now necessary
"Sinn Féin will table a motion of no confidence in this kick-for-touch, cover-up government without delay.
"We will be seeking support for this motion of no confidence from all Opposition TDs and Fianna Fáil."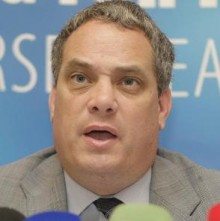 Sinn Féin Chief Whip Aengus Ó Snodaigh (pictured) wrote to the Ceann Comhairle on Saturday evening. He asked for the motion to be taken as soon as possible, during Sinn Féin Private Member's Time on Wednesday (instead of the party's Brexit motion) "if not before".
The motion reads:
That Dáil Éireann notes:-
The recent revelations regarding whistleblower Garda Maurice McCabe's treatment by agencies of the state;
The failure of Government ministers to act to protect the interests of Garda McCabe and, by extension, endangering the rights of all citizens;
That this scandal goes to the very heart of the integrity of this Government;
Declares that Dáil Éireann has no confidence in the Government and calls on An Taoiseach and his entire Cabinet to resign forthwith to allow fresh elections.
— Gerry Adams, John Brady, Pat Buckley, Jonathan O'Brien, Seán Crowe, David Cullinane, Pearse Doherty, Dessie Ellis, Martin Ferris, Kathleen Funchion, Martin Kenny, Mary Lou McDonald, Denise Mitchell, Imelda Munster, Carol Nolan, Eoin Ó Broin, Caoimhghín Ó Caoláin, Donnchadh Ó Laoghaire, Louise O'Reilly, Aengus Ó Snodaigh, Maurice Quinlivan, Brian Stanley, Peadar Tóibín.