9 February 2017
Belfast – Judgment reserved in Irish-language case against Executive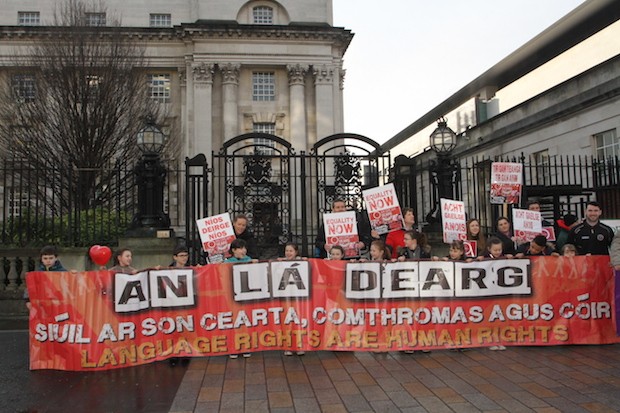 JUDGMENT has been reserved in the Belfast High Court in a Conradh na Gaeilge legal bid to force the Executive at Stormont to implement an Irish language strategy promised in the St Andrews Agreement.
As the case was being heard on Wednesday, Sinn Féin members and elected representatives joined Irish-language lobbyists supporting the court action in a solidarity protest outside.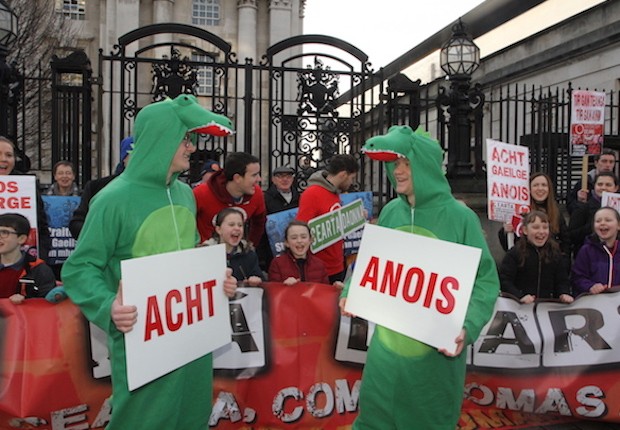 ● Those hungry crocodiles that DUP leader Arlene Foster warned us about are everywhere
While the writ names the Executive, the ultimate refusal for the impasse lies with the DUP, which has reneged on the promise which it signed up to in 2006 in the St Andrews Agreement.
Pat Sheehan, one of a number of Sinn Féin representatives to support the action, cited the DUP's bias against the language as "an example of Arlene Foster's bad faith in particular and her party's general refusal to accept equality or show respect to minorities such as the LGBTQ community".