16 January 2017 Edition
Dale Moore, Derry City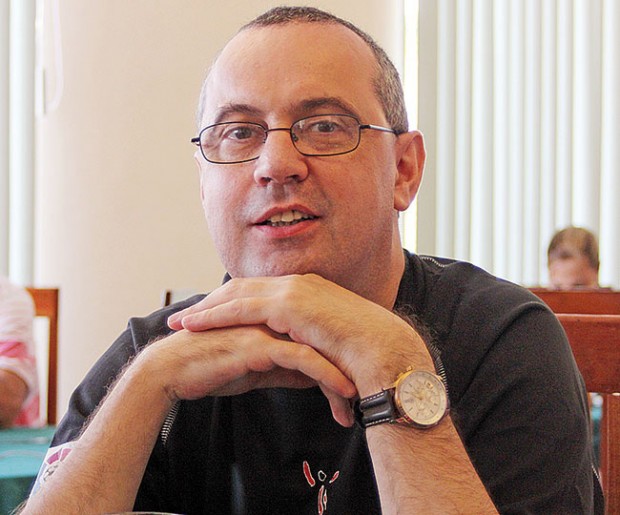 THE RESPECT with which IRA Volunteer Dale Moore is held was obvious in the 'send off' the Derryman was given by the republican family as he was laid to rest in the City Cemetery on Thursday 15 December.
Dale (52) was a Senior Press Officer with Sinn Féin at Stormont and in Derry City. He also wrote for An Phoblacht.
In 1999, he was diagnosed with sarcoidosis, a hardening on the lining of the lungs. He underwent a lung transplant in 2007 in the Freeman Hospital in Newcastle, England.
Derry MLA and Sinn Féin deputy First Minister Martin McGuinness tweeted on 11 December on hearing of Dale's passing:
"Seeing Dale hooked up to oxygen at a desk in Stormont or Derry Sinn Féin office was a moving experience. A courageous and gentle soul."
Dale was well-known and respected throughout Ireland. 
His work in the Sinn Féin Press Office at Stormont brought him into contact with activists from all corners of the country and their presence in Derry was testament to the impact he had on them. 
• Dale's cortege arrives at the cemetery
However, it was his involvement in the republican struggle down the decades as an IRA Volunteer and later as a Sinn Féin activist that earned him the respect of so many.
At his funeral, a guard of honour flanked the coffin which was draped in the national flag and on which rested Dale's beret and gloves.
Dale's final journey took him from his family home and Free Derry Corner, followed by his family and a large number of mourners.
When the cortege arrived at the Long Tower Chapel for Requiem Mass, a guard of honour made up of scores of former prisoners, Sinn Féin activists and members of Derry's republican youth organisation lined the street leading to the church.
After Mass, the funeral procession made its way to the City Cemetery where Dale was laid to rest close to his friend and comrade, Jim Kelly, who died earlier this year.
Amongst the mourners were editorial staff and former colleagues from An Phoblacht, where Dale used to be a columnist, another voluntary commitment that he cheerfully gave to the cause he believed so much in.
In his graveside oration, Sinn Féin stalwart Mitchel McLaughlin said that Dale, like many of his peers, stood up with courage and determination for what they believed in.
Mitchel praised Dale who, despite his failing health, turned up for work in the Sinn Féin Press Office with his portable oxygen machine.
"He didn't complain, he got on with what needed done," said Mitchel McLaughlin in a sentence that summed up the life and character of this courageous, dedicated, good-natured, lifelong republican activist.
Peadar Whelan