1 August 2016 Edition
Peadar Beecher, Cork City
Fógraí Bháis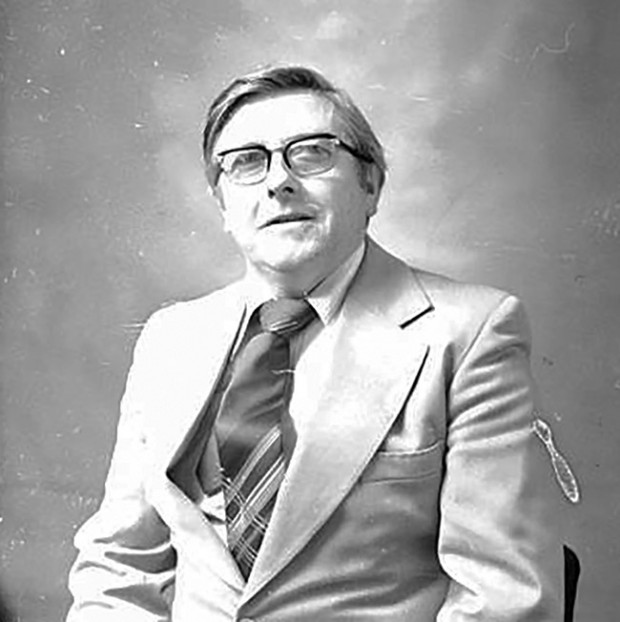 Peadar was to the fore in organising protests on a range of issues, including the struggle in the H-Blocks
PEADAR BEECHER joined the Republican Movement in the very early 1970s, prompted by the unfolding events in the Six Counties.    
In May 1974 he was arrested along with his comrades Colum de Barra, Tim O'Connor and Mick Hyland following the discovery of a bomb factory near Crossbarry, County Cork. He received a 12-month sentence for membership of the IRA and a concurrent 6 months for failing to account for his movements and was incarcerated in Portlaoise Prison. Peadar used to hold court in his cell and some of the younger Volunteers would seek his advice from time to time. When a  younger comrade expressed his trepidation at the thought of having to visit the dentist, Peadar sought to ease his concern by offering him a cup of tea. The cup was only half empty when the young lad spotted Peadar's false teeth in the bottom of the cup. He never needed encouragement to see the dentist after that!   
Peadar was released in February 1975 and continued to play his part in all aspects of the struggle. He sold An Phoblacht and Easter Lillies with great enthusiasm.  He ended up in prison for refusing to pay fines for selling Easter Lilies without a permit on a number of occasions.  
Peadar was also the Secretary of the Traolach MacSuibhne Sinn Féin Cumann in the Southside of Cork City. The cumann was praised at Ard Fheiseanna for record sales of An Phoblacht. It had a well-earned reputation as one of the most active cumainn in the city, a legacy its members continue to this day.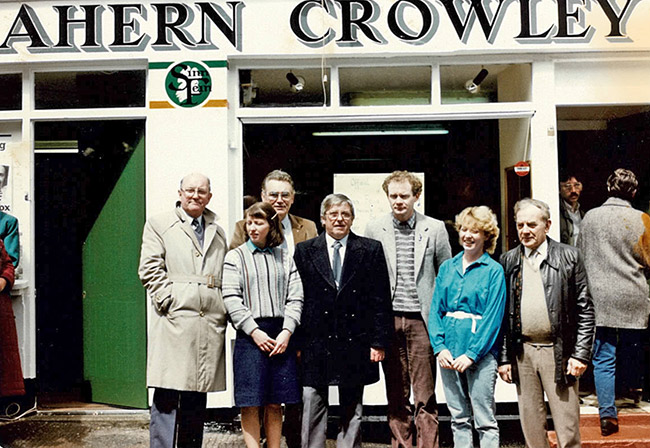 • The Sinn Féin office in Barrack Street opened in 1986 by Martin McGuinness: John Murphy (RIP), Deirdre O'Byrne, former Passage  West Town Councillor Jimmy Mee, Peadar Beecher (RIP), Martin McGuinness, Mary O'Byrne and Gene Harrington (RIP)
Peadar was to the fore in organising protests on a range of issues, including the struggle in the H-Blocks. In 1985, Peadar stood for Sinn Féin in the local elections and narrowly missed being elected by six votes. Peadar was also one of the key figures who helped raise funds to purchase the Sinn Féin office in Barrack Street, Cork, named in honour of his comrades Volunteers Tony Ahern and Dermot Crowley, killed on active service in 1973.   
As a former POW, Peadar had a deep commitment to supporting republican prisoners. He worked tirelessly to ensure that prisoners and their families had transport and other supports from the 1970s right through to the 1990s. 
 On 13 July, Peadar passed away after losing his long battle with cancer. He was 82. His funeral was attended by his friends and comrades from across the generations and by those from other political persuasions, a mark of the respect in which he was held as a life-long republican.      
Peadar is survived by his wife Hannah, his daughter Catherine (USA), his son-in-law Tony and his grandchildren Alana and Kerri with whom he built up a special relationship. We extend our deepest condolences to them and the wider family circle.   
 Ní bheidh a leithead arís ann.