1 August 2016 Edition
Media market failures
Murdoch's News Corp moves into Irish radio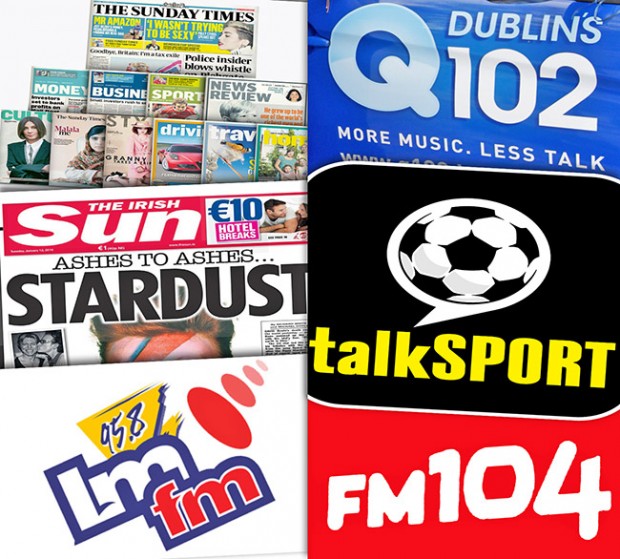 The News Corp presence across radio print and TV makes it possibly Ireland's largest media group
'CALLING DENIS NAUGHTEN – Irish Government Communications Minister'. Rupert Murdoch is on the march again and he is not alone in buying up Irish media firms but (as I write) we have yet to hear from anyone in the Irish Government on their vision or policies for a pluralist, open Irish media market.
In recent weeks there have multi-million-euro purchases of radio and TV stations as well as a critical report on media ownership in Ireland. The Government response has been silence as the Irish media landscape is once again restructured. Yes, all these deals await regulatory approval but this is not a media policy for the state and the island's media landscape is being shaped for years to come with no government or Dáil input.
ITV's 2015 purchase of UTV created an ongoing disposal of the radio assets owned by UTV, who had stations in Britain and Ireland. The radio stations were spun off into a firm called Wireless Group comprised of the British talkSport station and seven stations in Ireland including FM104, Q102 and LMFM along with stations in Cork, Limerick and Belfast. It is this group that News Corp has agreed to buy for £220million.
It means in Dublin that the Murdoch's News Corp group will have interests in two stations that have a combined 25% listening share of Irish adults, according to Joint National Listenership Research. You have a powerful media group when you add in the daily readers of the Irish Sun newspaper during the week, who are 8.3% of total digital and print daily readers according to the Joint National Readership Survey, along with the Sun on Sunday, 8.3% of Sunday readership and The Sunday Times, 10.2% of readership.
The News Corp reach does not end there, though.
There is the little matter of BSkyB's Irish presence.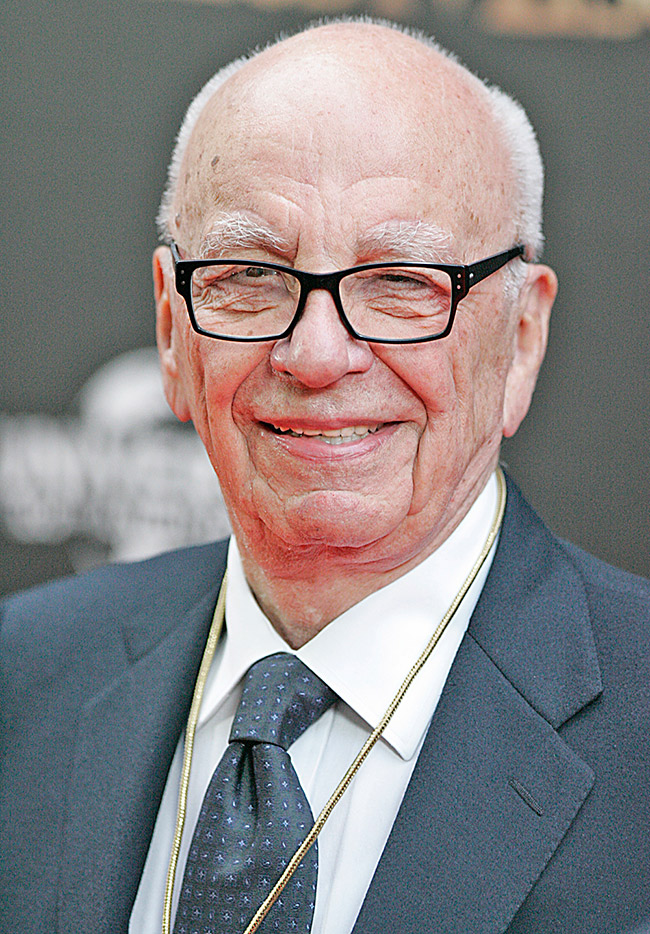 •  Media mogul Rupert Murdoch
According to the most recent TAM Ireland data, Sky Ireland is in 45% of Irish homes with a TV, which is over 700,000 subscribers. Added together, the News Corp presence across radio print and TV makes it possibly Ireland's largest media group.
News Corp is not the only international media firm picking through the UTV media assets. Enter Liberty Global, owners of Virgin Media (formerly UPC), who last year bought TV3 for €80million and now are seeking approval to buy UTV Ireland for €10million. Virgin Media Ireland has 545,000 subscribers. According to the most recent TAM audience figures, TV3 and TV3+1 had a combined 9.61% share; UTV Ireland had a 5.34% share.
Along with the News Corp and Virgin Media purchases, Eir was also on the acquisition trail in recent month. The rebranded Eircom phone company bought Setanta Sports in December for €20million, rebranding Setanta as Eirsport 1. With two million subscribers across their fixed-line phone, broadband and wireless service along with their Meteor and Eir mobile phone service brands, this firm too is moving across the media spectrum.
The history of Eir and its predecessors Eircom and Telecom Éireann highlight the media and communications policy failure of successive Irish governments. Telecom Éireann was privatised in 1999, floated on the Stock Exchange twice and has had a series of owners along with growing debts and falling customer numbers. Meanwhile, the Government has been pressured into creating a National Broadband Plan because neither Eir nor any of its competitors was prepared to create a truly state-wide broadband telecommunications infrastructure.

• Are News Corp and Liberty Global taking control of the Irish media?
One more critical aspect of the Virgin Media and News Corp acquisitions is the implications for news reporting in Ireland. 
UTV Ireland was supposed to be a separate, independent TV news service to TV3 and RTÉ in Ireland. As part of the TV3 group, who will control its news service? So far there has been silence from government on this.
We have seen the power of the Murdoch news agenda in print and TV – its role in the EU referendum Brexit campaign being just the latest instalment in a series of political interventions by Murdoch's news media since the 1980s. 
Do we really want Murdoch news on our radio stations too?
Last month, a specially-commissioned report on ownership and control of the INM group found that Denis O'Brien's increased share in INM from 22% to 29% did "not seem to have created a significant interest, since such an interest likely existed already". So what does this mean for Murdoch's and Liberty Global's control of Irish media assets? There are two conclusions here: one is that we don't know; the other is that, right now, the Fine Gael/Independent coalition (like its predecessor) doesn't seem to care.