1 August 2016 Edition
H-Blocks Hunger Striker's play in South Africa and Rwanda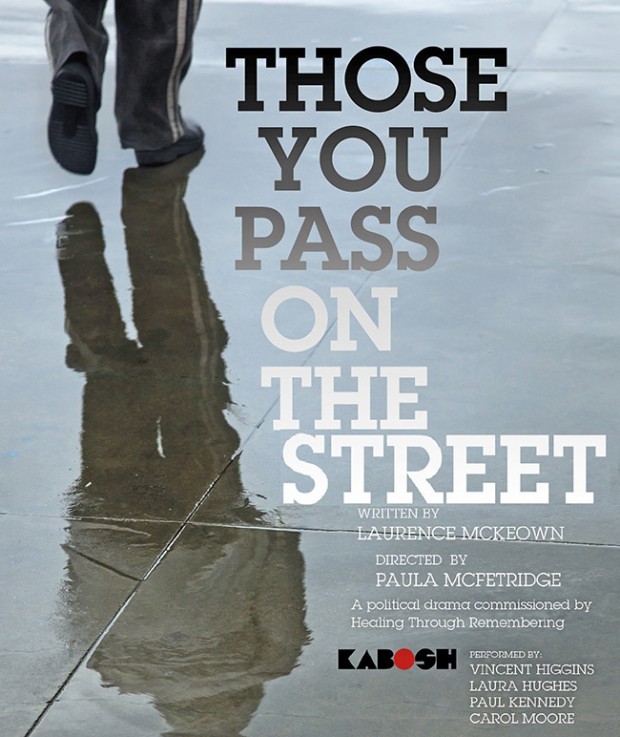 "We didn't know how it would go down but it played to packed audiences and was greatly received and reviewed, even if I say so myself"
DR LAURENCE McKEOWN, the playwright and author who endured 70 days on the 1981 H-Blocks Hunger Strike, is just back from South Africa where his play about dealing with the past, Those You Pass on the Street, was selected for this year's National Arts Festival in Grahamstown, the largest and oldest arts festival in South Africa.
"We didn't know how it would go down but it played to packed audiences and was greatly received and reviewed, even if I say so myself," Laurence smiled, talking to An Phoblacht.
In South Africa they were celebrating and commemorating a number of anniversaries, Laurence said: the 20th anniversary of the Truth & Reconciliation Commission, the 40th anniversary of the Soweto Uprising; the 65th anniversary of the signing of the Freedom Charter.
"So the theatre section of the festival had a theme about how nations deal with the past," Laurence said.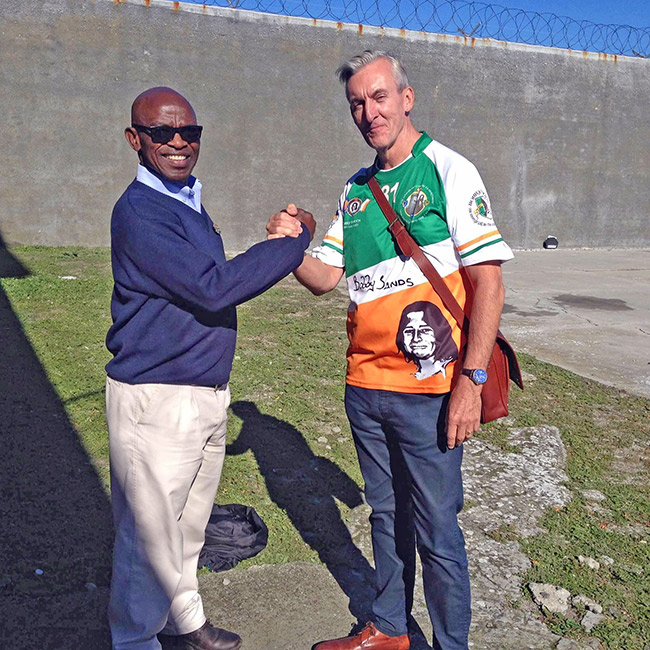 • The tour guide on Robben Island – where Nelson Mandela and other ANC leaders were imprisoned –  wondered who was wearing the Bobby Sands top
Albie Sachs, the African National Congress activist who lost an arm in exile in Mozambique in a car-bomb assassination attempt by the racist apartheid regime, attended the final performance of the play in South Africa. 
Albie went on to help negotiate South Africa's peaceful transition to democracy in the 1990s and served for 15 years on the Constitutional Court, the country's highest court.
"While I was speaking in the Q&A," Laurence said, "Albie came up on to the stage and hugged me. He then turned to the audience and said, 'I'm Albie Sachs and Laurence will tell you how we met.'
"The story goes back to the H-Blocks and a review we did of Albie's book, The Soft Vengeance of a Freedom Fighter, which won South Africa's top prize for non-fiction when it was published in 1991."
In 2009, Albie Sachs received the annual Reconciliation Award from the South African Institute for Justice and Reconciliation. 
Those You Pass on the Street also went on to Rwanda to be performed at the National Monument to the Victims of Genocide as part of their arts festival there, making it the only play from Ireland chosen to be part of both festivals.