6 June 2016 Edition
Come On, You Boys In Green!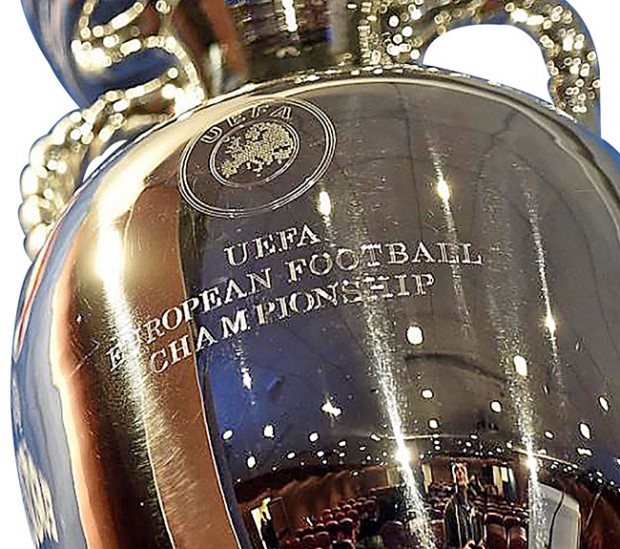 2016 UEFA European Championship
"THE EUROS" (the 2016 UEFA European Championship as opposed to the currency) will doubtless be used by Ruth Dudley Edwards and Willie Frazer to gauge how deeply embedded the Peace Process really is almost 30 years after the Good Friday Agreement.
Can we bring ourselves to cheer on or at least smile on the teams from Windsor Park or Wembley doing well?
The disdain for England for its appalling legacy of empire, colonial crimes and pillaging of resources, Eton, MI5/MI6, Tories, Jeremy Kyle and Morris dancing is part of the Irish psyche. It's one that's pretty much appreciated or shared across the globe. Hence the cheeky Paddy Power ad showing hordes of Scottish fans not letting the absence of Scotland from the tournament spoil their fun by being able to bet on England losing.
Radio Ulster's biggest star, Stephen Nolan, had to confess to Michael O'Neill last week that he's never actually been to Windsor Park to see the 'national' team play despite being a huge and loud Manchester United fan and still doing his radio and TV shows from his native Belfast.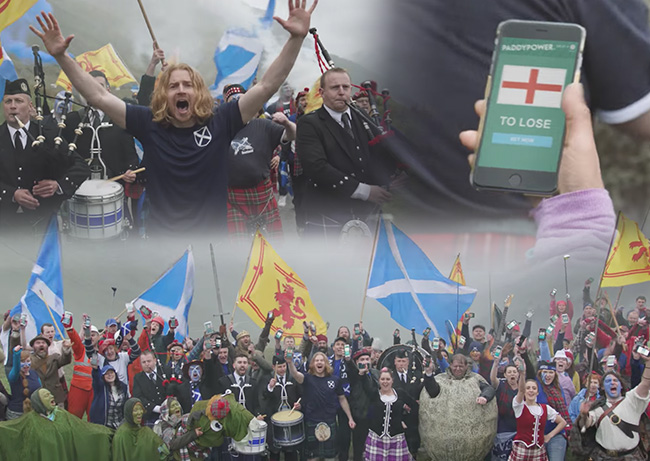 • Paddy Power's cheeky Euro 2016 ad 
Unlike those who have dared venture into Windsor Park, my only "Uncomfortable Conversation" with its followers in a football environment was in the 1970s at Wembley – living nearby in north London at the time, I went out of curiosity. I came face to face with a squad complete with their UVF flags ahead of a crushing defeat by England. To be honest, it was more a nervous and watchful stake-out across a crowded pub than a discussion about the finer points of how working-class loyalism needed a progressive voice. I did find more welcoming company amongst genuine fans there just for the football.
I had it easy. 
Neil Lennon didn't. 
Lennon had to cut short his international playing career in 2002 when, despite having played for the 'national side' for several years, his nomination as captain was apparently too much for some purported followers of 'The Beautiful Game'. Death threats resulted in Lennon not taking up the captain's armband and instead walking away from Windsor Park for good.
Like Stephen Nolan, many football fans from the nationalist community have never gone to Windsor Park and possibly never will unless the atmosphere changes.
Channel 4 went to Derry City FC in the past couple of weeks to ask Candystripes supporters would they wish the team from Windsor Park well. Whilst all said their team was Ireland (and presumably in favour of a united Ireland team too), and most declared Windsor Park was less than welcoming, many said they'd like to see the North do well too.
Sure, why wouldn't you? After all, it's only a game. Isn't it?