6 June 2016 Edition
Taking the scenic route to glory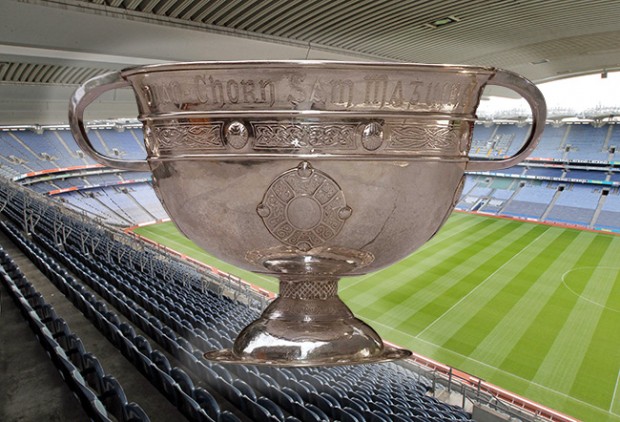 It's hard to look past Tyrone (I'll admit, it hurts to say those words)
LIKE most GAA fans I waited with bated breath for the start of the Championship season, with big dreams of a long summer.
I'm optimistic by nature so ultimately I had us winning the Ulster title and claiming Sam in September all before a ball was kicked. Unfortunately, it seems my dreams have come crashing down, trampled over if you will by the enemy – Tyrone.
Yes, for the record I am a Derry fan. I don't think I truly have words for what I saw at Celtic Park but what I do know as a camogie and football player is that things appear easier from the opposite side of the fence.
Yes, it is right to question the system Derry deployed as Tyrone seemed to have the run of the pitch but I don't think that it is fair to question the players' commitment or desire to play for their county. I know players from the side and they are some of the hardest-working players out there, and I know that they will be hurting just as much if not more after that defeat.
Thankfully though our season didn't end and we have a chance to take the scenic route to glory (I did warn you I'm an optimist) through the 'backdoor'. We have to grab this chance and I'm sure the team will be just as keen to try to restore some pride and belief back into the Derry football otherwise it really will be a long summer for us.
As for Tyrone, well many had them tipped as contenders before the season started and after their performance at Celtic Park it is hard to look past them (I'll admit, it hurts to say those words). Disciplined both on and off the ball, with a high work-rate and willingness to work for the team, they cruised past Derry, using classic counter-attacking football.
But, like all performances, there is still room for improvement even if it is a small change like selecting a more defined free-taker, as closer to the finish line the small details do matter. 
Outside of Ulster it is hard to look past Dublin retaining the All-Ireland crown as each season they seem to come back fitter, faster, stronger and driven, but Kerry have pushed them in previous years.
In reality it is a guessing game at this stage but Tyrone have definitely set their stall out as contenders within Ulster. It is up to them and the rest to show they can step up to the mark come September. 
Oh, and you heard it here – Derry for Sam!