6 June 2016 Edition
Brexit referendum – vote to stay
Another Europe is possible - Treo eile don Eoraip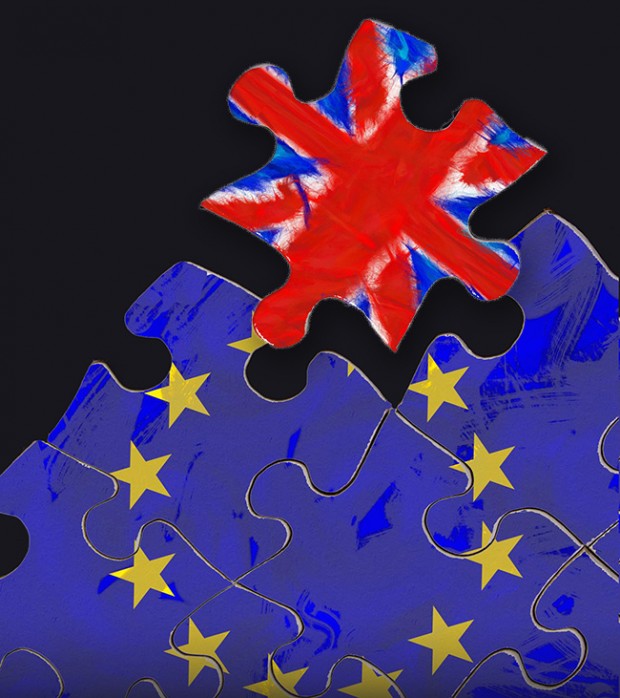 In brief: Secret study on pesticides, Language equality and EMU and accountability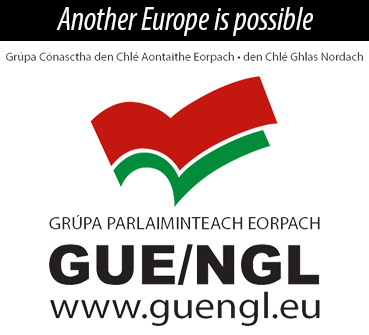 Funded by the European United Left/Nordic Green Left (GUE/NGL)
Aontas Clé na hEorpa/Na Glasaigh Chlé Nordacha Crúpa Paliminta – Parlaimimt na h Eorpa
WE ARE AWARE of the failings of the European Union. Our primary concerns include the unaccountability of the European institutions and the democratic deficit at the heart of the EU. Deep concerns remain over recent financial developments that restrict the sovereignty of nations, and the humanitarian crisis at Europe's borders continues with no obvious humanitarian focus or drive to resolve it at an EU level. 
We critically engage with the EU, supporting what is right and good for Ireland whilst calling out shortcomings wherever we find them. 
On balance, however, a vote to leave the EU would be detrimental to not only the North but to the island as a whole.
A vote to leave the EU would copper-fasten partition. It would make both physical and fiscal trade across the Border measurably harder. The strives we have taken towards all-Ireland co-operation and mitigating the worst excesses of partition could be undone. We in the North would be ever more shackled to a Britain with a hostile, hawkish government – a peripheral region of a peripheral state on the periphery of Europe. 
Our small and medium enterprises would find themselves removed from the common market, our farming community would find themselves without EU subsidies, EU infrastructure projects would be a thing of the past and our community and voluntary sector would find itself without European support.
The seriousness of this cannot be overstated and we have absolutely no confidence whatsoever in the British Government replacing funds and support lost to the North in the case of a Brexit. In fact, when pushed repeatedly on it in public, British Government representatives flatly refuse to give such a commitment.  
PEACE funding alone represents a unique form of support for the Irish Peace Process. This committed EU fund helped promote and enhance our fledgling Peace Process by supporting tens of thousands of peace-building and reconciliation projects and initiatives. PEACE funding has been running since 1995 and is now in its fourth incarnation which focuses on children and young people. 
EU membership provides more than funding streams. It provides our young people the right to study in Europe — as a student you can study at any EU university. Furthermore, 5,200 students cross the Border every day to work or study; in the case of a Brexit, this would be severely impacted, in terms of fees, accommodation and more.
EU membership has also guaranteed access to paid annual holidays, improved health and safety protection, rights to parental leave, rights to time off work for urgent family reasons, equal treatment rights for part-time, fixed-term and agency workers and rights for outsourced workers.
In the case of a Brexit, how would the 18,000 people who cross the Border to work be impacted? Contradictory or mixed messages have been sent from both camps in Britain over the future of the Border. Could Brexit amount to a 'back to the future' for Border areas, with customs checks, border fences and border checkpoints? After all, it would be an 'external border of the EU'.
The EU has also guaranteed consumers' rights to compensation and refunds. With online shopping becoming increasingly popular, EU consumer rights are now something that all of us need. The European Consumer Centre handles cross-Border EU consumer problems and EU consumer rights also include the right to cancel purchase of non-faulty goods within seven days. 
So on 23 June, the decision voters in the Six Counties will be faced with will be to remain a member of the European Union or leave the European Union.
Despite its failings, the European Union can only be changed or held to account from within – and not outside. In order to deliver reform of the EU and ensure the protection of our island, we need to remain.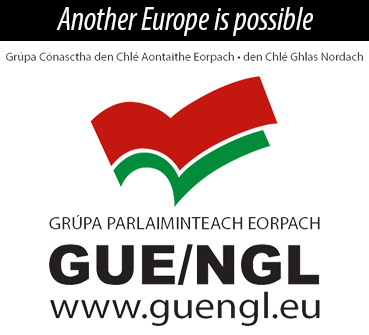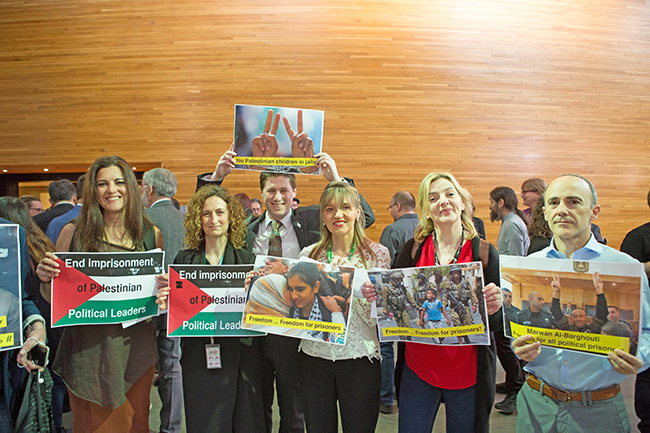 • GUE/NGL MEPs in Strasbourg show their support for Palestinian political prisoners held in Israeli jails
In brief
Secret study on pesticides
GLYPHOSATE is a chemical used in pesticides, specifically the well-known Roundup, a weed killer made by Monsanto which is the world's most widely-used agricultural chemical used on farms, forests, public parks and household gardens.
In recent weeks, 48 MEPs from 13 different European Union countries volunteered to take a urine test to see if glyphosate, the cancer-linked weed killer, is in their system. Amongst the 48 – and the only Irish MEP to participate – was Lynn Boylan MEP.
Speaking as she got the results of her urine sample, Lynn said:
"My test results came back showing that I have eight times the acceptable safe limit for drinking water for the herbicide glyphosate in my urine. Although this was amongst the lowest (the average being 17 times higher than the European drinking water norm), it proves that glyphosate residue is present in most foods and drinks we consume.
"The fact that a meeting of the European countries' representatives failed to reach agreement on the controversial EU reapproval of the pesticide, even with a looming deadline for when the current approval of glyphosate runs out, points to real concern at the highest levels. 
"The European Food Safety Authority's (EFSA) conclusion in November 2015 that glyphosate was 'unlikely' to cause cancer goes against the World Health Organisation's International Agency for research on Cancer's (IARC) decision in March 2015 that it was in fact 'probably carcinogenic'.
"However, EFSA are refusing to release the industry-sponsored studies which they say were 'key' and 'pivotal' for their conclusions that glyphosate is 'unlikely' to cause cancer. These secret industry studies used by EFSA must be released for proper and independent evaluation. Re-approval of any pesticide cannot be based on closed-door science."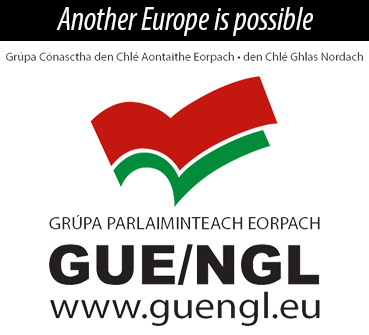 Language equality
LIADH NÍ RIADA MEP, in partnership with the European Language Equality Network (ELEN), hosted a highly-successful language hearing in the European Parliament on Wednesday 1 June, 
Speaking after the hearing, recommendations of which will be presented to the Culture & Education Committee in the European Parliament, Liadh said:
"The purpose of this hearing was to address the discrimination faced by speakers of minority and lesser-used languages, including Catalan, Basque and Irish. 
"We had a host of speakers at the event, including Rónán Ó Domhnaill, Irish Language Commissioner, Ciarán Mac Giolla Bhéin Conradh na Gaeilge) and Maitiú Ó Coimín (Tuarisc.ie).
"A number of recommendations were made at the hearing in order to protect our languages and I will now bring these to the Culture and Education Committee to ensure they are carried through."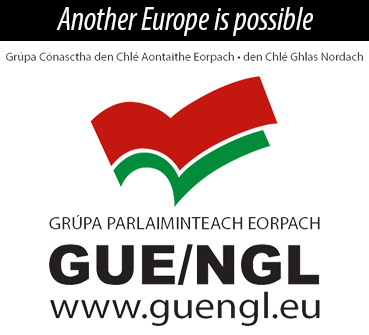 EMU and accountability
ON 22 June of last year, European Commission President Jean-Claude Juncker – together with the President of the Euro Summit, Donald Tusk, the President of the Eurogroup, Jeroen Dijsselbloem, the President of the European Central Bank, Mario Draghi, and the President of the European Parliament, Martin Schulz – revealed plans on how to deepen the Economic and Monetary Union (EMU) as of 1 July 2015 and how to complete it by latest 2025.
One year on, on 30 June 2016, Matt Carthy MEP will chair Alternatives to the 5 Presidents' Report: Discussing Economic and Fiscal Union and Democratic Accountability as part of a GUE/NGL European Parliament Group initiative 'Critical Response to the 5 Presidents' Report'.
A member of the Economic and Monetary Affairs Committee, Matt said: 
"The 5 Presidents' report represents a well-co-ordinated effort to institutionalise austerity. It continues in the same direction, failing badly to assess the current crisis. The report has the same neo-liberal political understanding and interpretation of the economic and fiscal reality in the EU and the Eurozone. It offered no way out of the prevailing austerity narrative."