6 June 2016 Edition
Gender lens vital to engaging with legacy of conflict – Martina Anderson
UNCOMFORTABLE CONVERSATIONS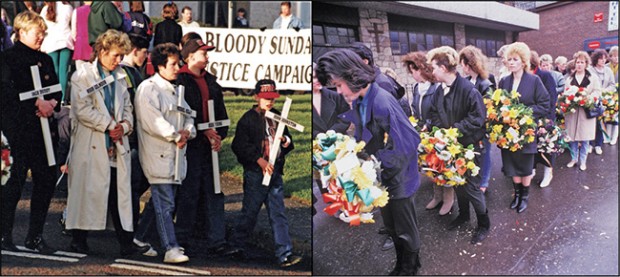 Nine out of ten of our conflict dead were men and boys – women survived and women suffered the impact of those deaths
Martina Anderson has been a Sinn Féin Member of the European Parliament since 2012. From the Bogside area of Derry, she has been active in the republican struggle for over 30 years, including over 13 years as a political prisoner in England and Ireland. She was released in 1998 under the terms of the Good Friday Agreement.
IN THE FOREWORD to the Uncomfortable Conversations essays collection, Sinn Féin President Gerry Adams stated:
"Republicans have to address the genuine fears and concerns of unionists in a meaningful way." 
Gerry Adams is correct in his assessment, of course, particularly as we seek to build a future based on equality, respect and parity of esteem. But building the future requires vision, affirmation and generosity from all.  It also requires the introduction of a gender lens to the legacy debate to accommodate the particular needs of women in dealing with conflict.
Just as unionists have concerns and fears it is equally true that many republicans also have fears and concerns. In my experience and that of the wider republican family there is little unionist or British state acknowledgement of our experience of loss. This is further compounded by the constant recrimination, condemnation or stonewalling from the British state when it comes to fulfilling its obligations to truth, justice and information disclosure.  
That is why I have hosted families bereaved by the British state and party delegations at the European Parliament in Brussels and Strasbourg and also recently produced a series of legacy pamphlets.  
The legacy pamphlets have been produced in Belfast and Derry to give families a platform to raise their campaigns but also to remind us of the human loss associated with our conflict.
Sinn Féin recognises that engaging legacy is as much about building for the future as it is dealing with the past. It is about facilitating accountability, challenging impunity and building confidence in the rule of law.  
In cases where the British state was responsible for killings and where it used its agents to kill, the systematic failure to investigate remains at the defining fault line on how we deal with our past.  Indeed, the lack of accountability for British state conflict actions has manifested in a culture of impunity. Combatting this impunity is vital to building confidence in the rule of law and the democratic institutions.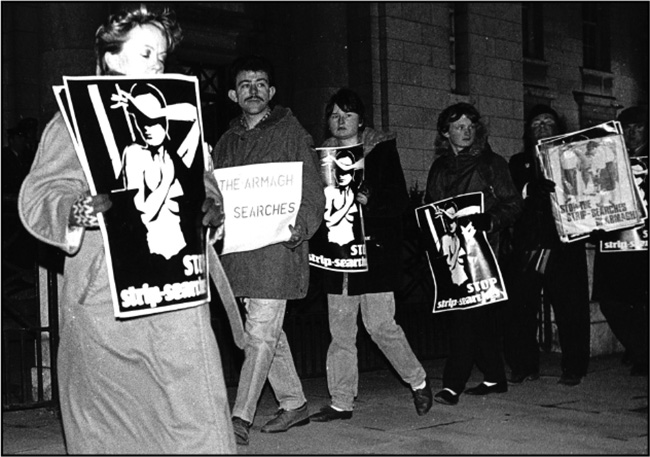 • Women prisoners faced horrific and degrading treatment
I am also acutely aware that (just as for families) engaging with legacy is not an academic exercise for Sinn Féin members. The conflict here had a direct impact on Sinn Féin members, our elected members, family members and wider support base. 
Central to our approach has been to facilitate information disclosure, truth and justice for families but in parallel we must now have a conversation about the range of other private harms that were brought to our communities during the conflict.  
While we live in full knowledge of the killing and injuries we also need to focus on the prison torture and strip-searching as well as the range of social and economic harms experienced in the family home. They are all valid. 
Of course our priority in the immediate term is to support the families but equally our understanding of legacy needs to progress not only to engage with the harms that are in clear sight  but also those that are hidden. It is vital that we have a focus on the continuing impact and aftermath of all violations. The living impact of violations affects women in particular. Nine out of ten (91%) of our conflict dead were men and boys. Women survived and women suffered the impact of those deaths. 
There was a different experience for those who suffered the loss of women and girls. Losing a mother or a wife had a different impact on a family than the loss of a father or a husband – this does not say that one is greater than the other, just that they are different. And so we must be responsive to that difference and engage with the needs that arise.
Women experienced our conflict differently, just as women experience conflicts differently across the world. There are international human rights obligations – legal obligations – on states to recognise those differences. Thus far our debate on legacy has not engaged with this. That is discriminatory against the women who already have suffered so much. 
Sinn Féin is committed to the introduction of a gender lens to this legacy debate. We are committed to seeking truth, justice and remedy for the range of violations suffered and we are committed to the realisation of the human rights of all those who suffered those violations. This is a long-term, generational commitment – and we will stand with families to the end.
Editor's Note: Guest writers in the Uncomfortable Conversations series use their own terminology and do not always reflect the house style of An Phoblacht.