12 May 2016
12 May 1916 – Executions of Seán Mac Diarmada and James Connolly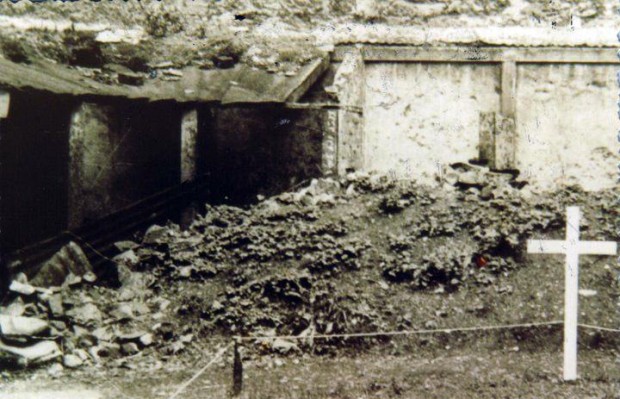 Seán Mac Diarmada
Seán Mac Diarmada, like the majority of the leaders of Easter Week, came from a simple upbringing. At just 15 he ran away from home, ending up in Glasgow, Scotland, with nothing but a few shillings to his name. Luck was on his side, however, and he discovered an uncle who took him under his wing and gave him work.
Perhaps Mac Diarmada's greatest strength was his driving determination. A possessor of enormous energy, as the Irish Republican Brotherhood's full-time organiser, it was through his efforts that effective units of the Irish Volunteers were set up around the country and it was these units who would later make up the nucleus of the IRA during the Black & Tan War.
After returning to Belfast, Seán became heavily involved in the Gaelic League and it was here in which his first contacts were made with the revolutionaries of the IRB.
When the IRB decided to form the Dungannon Clubs, his leadership skills soon came to the fore and he was invited to join the Belfast unit of the IRB. Already a member of the fledgling Sinn Féin party, Mac Diarmada's entire existence revolved around the struggle for Irish self-determination.
His commitment to the cause was such that after months canvassing for the Sinn Féin candidate in his local county of Leitrim he developed crippling bouts of polio, forcing him to walk with a stick. He carried this stick with him into battle during Easter Week.
Mac Diarmada proved to be a man of many talents, scurrying around the countryside, organising battalions and brigades for the Irish Volunteers. However, this enthusiasm was matched with a calculating practical sense. The IRB's infiltration of the Volunteers was underway and it was through Mac Diarmada in his position as a full-time organiser that IRB men and women gain powerful positions within the organisation.
In the years leading up to the Rising, police repression against suspected 'subversives' was stepped up. As a result of an anti-conscription speech he delivered in County Galway, Mac Diarmada was arrested and sentenced to four months' imprisonment.
After the surrender of the garrison during Easter Week, Mac Diarmada was picked out by members of the Dublin Metropolitan Police for arrest. Along with James Connolly, he was the last of the Rising's leaders to be executed and his death came at a time when Irish public opinion began to swing back in favour of the rebels. As with the other leaders who were executed, Mac Diarmada expressed a knowing reluctance of the fate that awaited him. He spent his last few hours of life scratching his name into coins and trinkets for souvenirs for his friends and family and speaking of Bewley's coffee shop.
His last words before being led away to the executioners yard on 12 May 1916 were "God save Ireland!"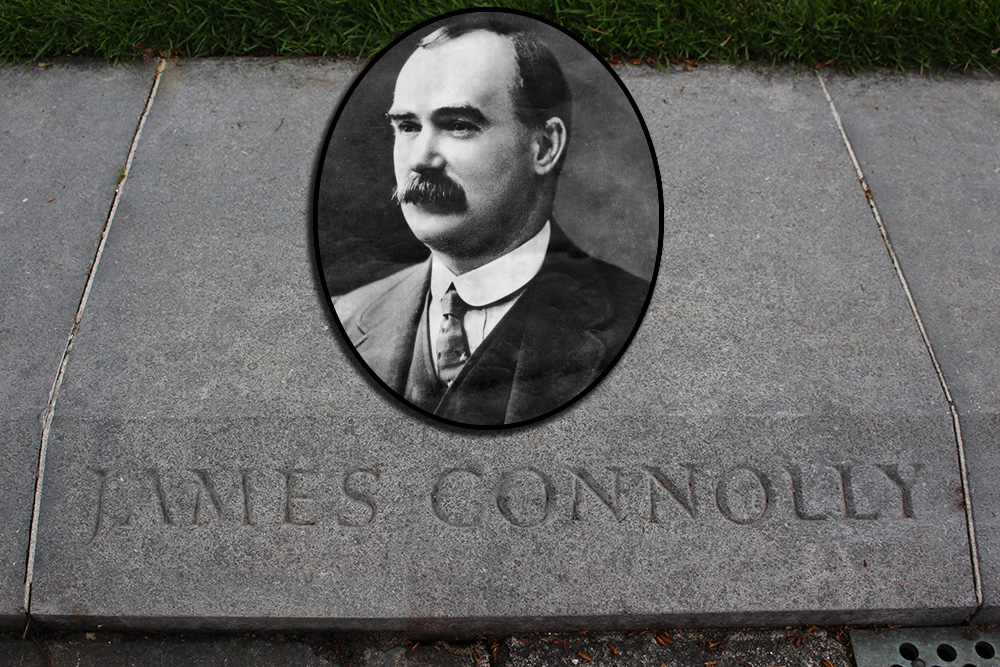 James Connolly
Perhaps the best-known of the seven signatories, James Connolly's particular brand of socialist republicanism was to inspire generation after generation of future Irish republicans in the quest for freedom and equality in Ireland.
Born to Irish parents in Edinburgh, Scotland, into dire poverty, his upbringing was to shape his political outlook on life. At just 11 years of age he was working full-time and at 14 he joined the British Army. His seven years' service was spent in Cork, where his growing interest in socialism and nationalism blossomed.
After moving back to Ireland, Connolly accepted a position as organiser for the Belfast branch of the Irish Transport & General Workers' Union (ITGWU).
An active participant in the famous Dublin Lockout of 1913, he was instrumental in forming the Irish Citizen Army (set up to defend workers from police brutality) who proudly marched under the socialist flag, the Starry Plough.
As 1914 dawned, the ITGWU was under the control of Connolly, whose first action on taking over Liberty hall was to hang a banner from its windows defiantly declaring: "We serve neither King nor Kaiser but Ireland."
Socialism was his raison d'être and he made no distinction when it came to class, creed or sex, appointing a woman, Constance Markievicz to be one of his military commanders.
By 1915, with the outbreak of the First World War, Connolly began agitating for a rebellion. Sections of Liberty Hall had been converted into a makeshift munitions factory, producing bayonets, grenades and other war materials.
By this stage the Supreme Council of the IRB had decided to stage a rising, however Connolly's overtly subversive activities were bringing heat on not only himself but the IRB as well. He was brought into talks with the Supreme Council. After three days of negotiations, he agreed to conduct the Rising in conjunction with the IRB.
Given the position of Commandant-General during the five days of fighting, it was Connolly who proclaimed that the forced would fight under the unifying title of the Irish Republican Army. During the fighting, Connolly was stationed inside the GPO and, as in life, distinguished himself with his selflessness and bravery. Wounded in the leg, he had to be carried out on a stretcher after the garrison finally laid down their arms after five days of intense fighting.
Sentenced to death, at dawn on 12 May, James Connolly was taken by ambulance from Dublin Castle to Kilmainham Gaol. Unable to stand because of his wounds, he was carried on a stretcher into the prison yard, strapped into a chair in a corner of the yard and executed by a British Army firing squad