4 May 2016
4 May 1916 – More Rising leaders face the firing squad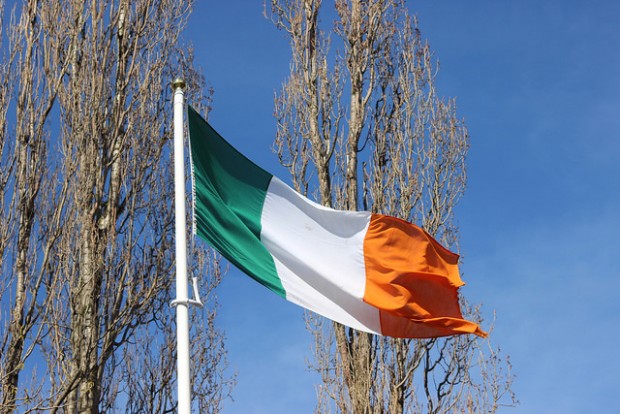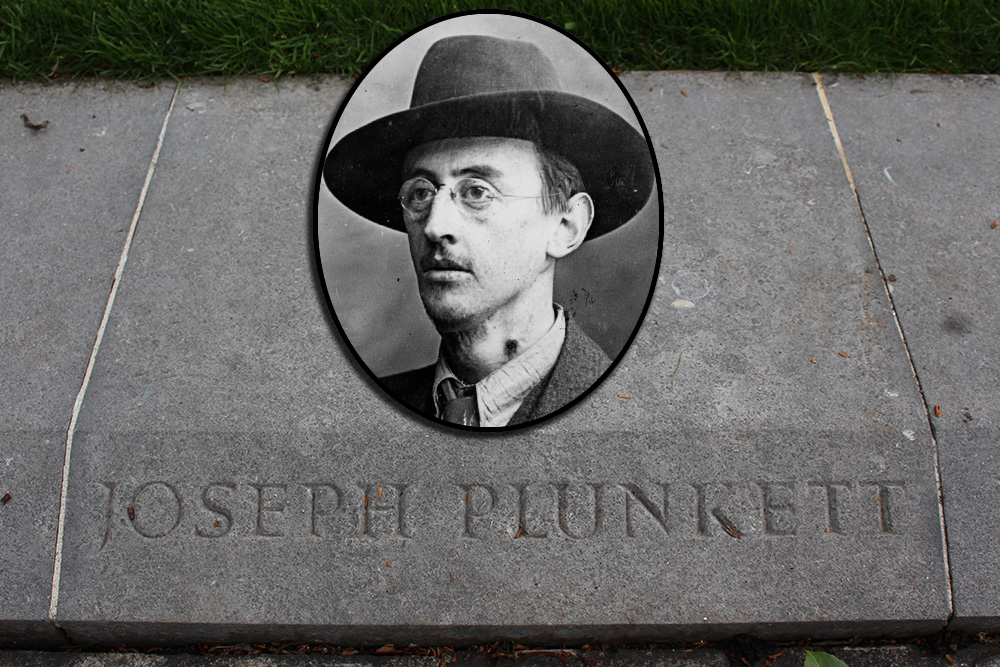 Joseph Plunkett
Joseph Plunkett is perhaps best remembered for his marriage to his fiancée, Grace Gifford, three hours before his execution in Kilmainham Gaol.
On 4 May 1916, just after midnight, Joseph and Grace were wed in the Prison Chapel – he an ailing figure, made weak from his chronic tuberculosis and five days of fighting; she emotionally distraught at the fate that lay before her husband-to-be. Handcuffed and with two dozen British soldiers with fixed bayonets staring down upon the newly-weds, the marriage was far from orthodox.
Joseph, who was a member of the Supreme Council of the Irish Republican Brotherhood, proved to be an individual possessed with an incredible personal courage. Short and bespectacled with a frail physical appearance that was accentuated by his chronic glandular tuberculosis, he proved himself as one of the bravest of the commandants of Easter Week. Plunkett was actually dying slowly from his medical condition and climbed from his sick bed to participate in the Rising.
Born into a fairly privileged background, Joseph distinguished himself early in life through a medium common amongst most of the leaders of 1916 – poetry. He proved himself a keen military strategist also and was almost solely responsible for the plan of battle for the Rising. In light of the countermanding orders from Eoin MacNéill, his plans were thrown into disarray and suddenly a force up to 10,000 armed Volunteers was reduced to a little over a thousand poorly-armed men and women. It is to Plunkett's credit as a military strategist that the Rising held out as successfully as it did.
His self-confidence, though well-founded, was not, however, appreciated by all. In Berlin in 1915 on an arms purchasing mission, Plunkett infuriated a member of the German Imperial Staff who declared: "That blowhard Plunkett. Imagine! He was trying to tell us how to conduct the war!"
After the famous Howth gun-running operation in 1914 when the Irish Volunteers successfully landed hundreds of rifles in the Dublin seaside village in north County Dublin, his house in Kimmage on the south side of Dublin City was used as an arms dump.
A training ground was also established along with a munitions factory in the large back garden of his spacious home. It was here that many of the English-born and Scots-born Volunteers who participated in the Rising were lodged in the final lead-up to the Easter Rising.
As a soldier in the GPO garrison he distinguished himself during the evacuation of the building by rallying the Volunteers under his command and skilfully leading them through the Moore Street crossfire.
At 29, Joseph Plunkett was the youngest of the seven signatories. His execution was carried out by a British Army firing squad on 4 May 1916.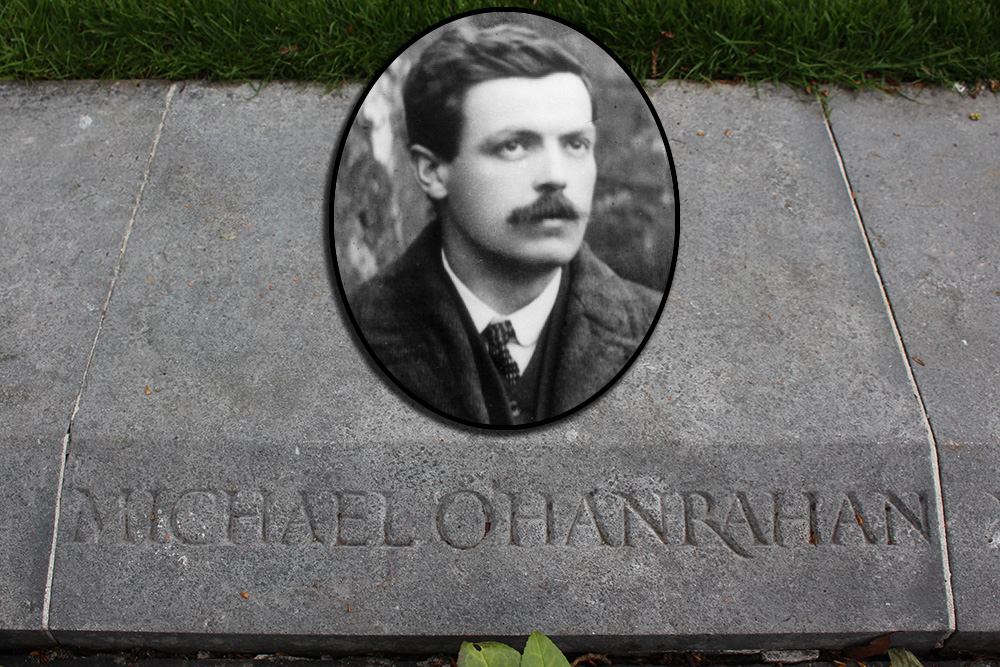 Michael O'Hanrahan
Michael O'Hanrahan was born in New Ross, County Wexford, the son of Richard O'Hanrahan and Mary Williams. Richard, a cork cutter, was said to have taken part in the 1867 Fenian Rising.
The family moved to Carlow, where Michael was educated at Carlow Christian Brothers' School and Carlow College Academy.
When he had completed his education he worked in various jobs, including a stint with his father in the cork business. He joined the Gaelic League in 1898. The following year he established a branch in Carlow of which he became secretary. As an extension to his Gaelic League activities he taught Irish at the Catholic Institute. From around that time he tended to use the Irish form of his name, Mícheál Ó hAnnracháin.
By 1903 he had moved to Dublin, where he worked as a proof-reader for Cló Cumann, which produced Gaelic League publications. He worked concurrently as a freelance journalist for various nationalist newspapers, including Sinn Féin and the Irish Volunteer under the bylines 'Art' and 'Irish Reader'. He also wrote two historical novels of some literary merit: A Swordsman of the Brigade (1914) and When the Norman Came (1918), the former in particular being extremely evocative of its period. Meanwhile, he was an active member of the Gaelic League, serving as an energetic member of various committees and giving Irish classes and occasional lectures.
Politically aware from his early youth, O'Hanrahan became involved in some of the more radical nationalist campaigns of the day. For instance, in 1903 he joined Maud Gonne and Arthur Griffith in opposing the visit of King Edward VII to Ireland. Impressed with Griffith's ideas on economic self-sufficiency and his proposal for the withdrawal of nationalist MPs from Westminster, O'Hanrahan joined Sinn Féin. He was also sworn into the Irish Republican Brotherhood. He joined the Irish Volunteers on their formation in November 1913, later being employed as an administrator on the headquarters staff at 2 Dawson Street. He became quartermaster-general of the 2nd Battalion, of which Thomas MacDonagh was commandant. He and MacDonagh enjoyed a close friendship arising from their shared interest in writing and literature.
In the Rising, O'Hanrahan served in Jacob's biscuit factory where he was third in command under MacDonagh and Major John MacBride.
He was taken into custody following the surrender of the Jacob's garrison on Sunday 30 April. He was tried by court-martial and executed on 4 May. His brother, Henry, who was with him in Jacob's, was likewise sentenced to death but his sentence was commuted to life imprisonment.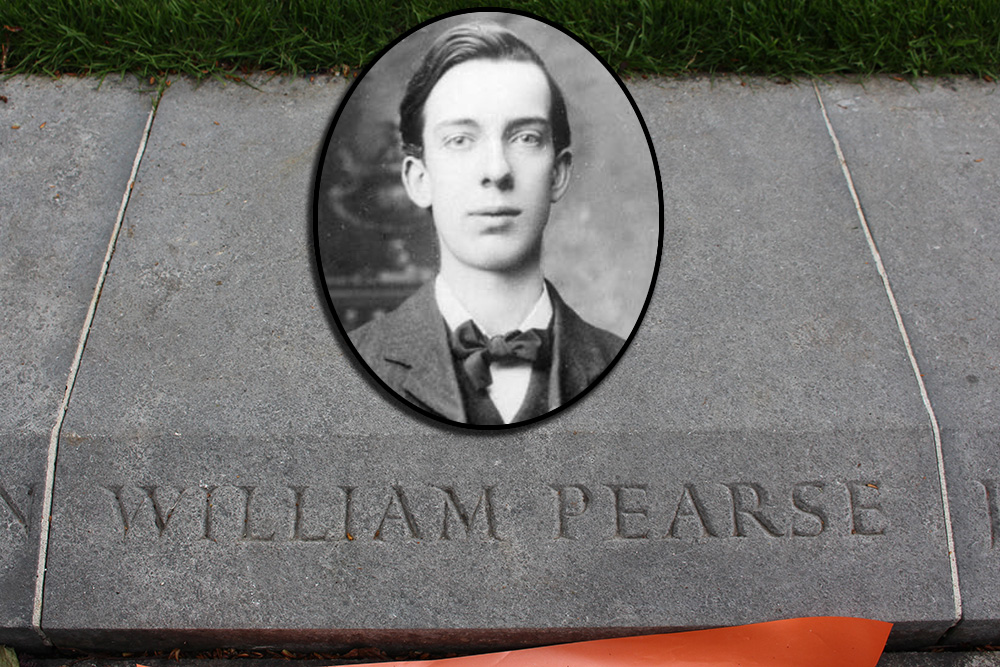 Willie Pearse
William (Willie) Pearse, only brother of Pádraig Pearse, was born at 27 Great Brunswick Street (now Pearse Street), Dublin, the son of James Pearse, an Englishman with a stone-carving business, and his wife Margaret Brady.
Like his brother Pádraig, he was educated at the Christian Brothers' Secondary School in Westland Row and afterwards intermittently at the Metropolitan School of Art in Kildare Street, where he studied sculpture and drawing. Like Patrick, he joined the Gaelic League and learned Irish to the extent that he was able to give classes to some of his fellow art students.
It was intended that Willie should join his father in his stone-carving business but when James Pearse died, in 1900, Pádraig took over the business while Willie completed his education. Pádraig financed his continuing art education, including periods in Paris and at South Kensington in London. Willie had a modest degree of artistic talent and in the period 1906-13 he exhibited work at the Royal Hibernian Academy and the Oireachtas exhibitions. In 1907, he exhibited at the Irish International Exhibition. He eventually took over the family business but it was already in decline and closed in 1910.
By then, Willie had teaching posts at Pádraig's school, St Enda's, and its sister school, St Ita's, his main subjects being English and art.
As Pádraig became more actively involved with his work for the Irish Volunteers and the Irish Republican Brotherhood, Willie took on more of the administrative burden of St Enda's, being effectively in charge for long periods. He had an intense interest in amateur dramatics and participated in a number of productions at St Enda's.
He and his sister Mary Brigid established a small amateur company, the Leinster Stage Society, which presented a number of productions, including a few at the Abbey Theatre in the period 1910-12, in some of which he played leading roles.
Willie was devoted to his brother and as Pádraig became more politically committed from around 1912 onwards Willie tended to follow suit. He joined the Irish Volunteers on their formation in November 1913, being promoted to the rank of captain by the end of 1915. By then he had also been sworn into the Irish Republican Brotherhood. He provided secretarial and other services for Patrick and seems to have been taken into his confidence in the latter stages of the preparations for the Rising. Perhaps unwisely, when signing certain documents on Pádraig's behalf he designated himself "Acting Chief of Staff", a move which may have cost him his life.
In the Rising, Willie Pearse served as a captain on the headquarters staff in the GPO. He was among the Moore Street group that surrendered on the Saturday afternoon. On the way to the surrender point near the Parnell monument he carried the white flag. It was generally thought that he was not sufficiently senior to warrant execution but being Pádraig's brother may have sealed his fate. At his court-martial he pleaded guilty, the only one of those executed to do so. William Pearse was executed by firing squad on 4 May, the day after his brother.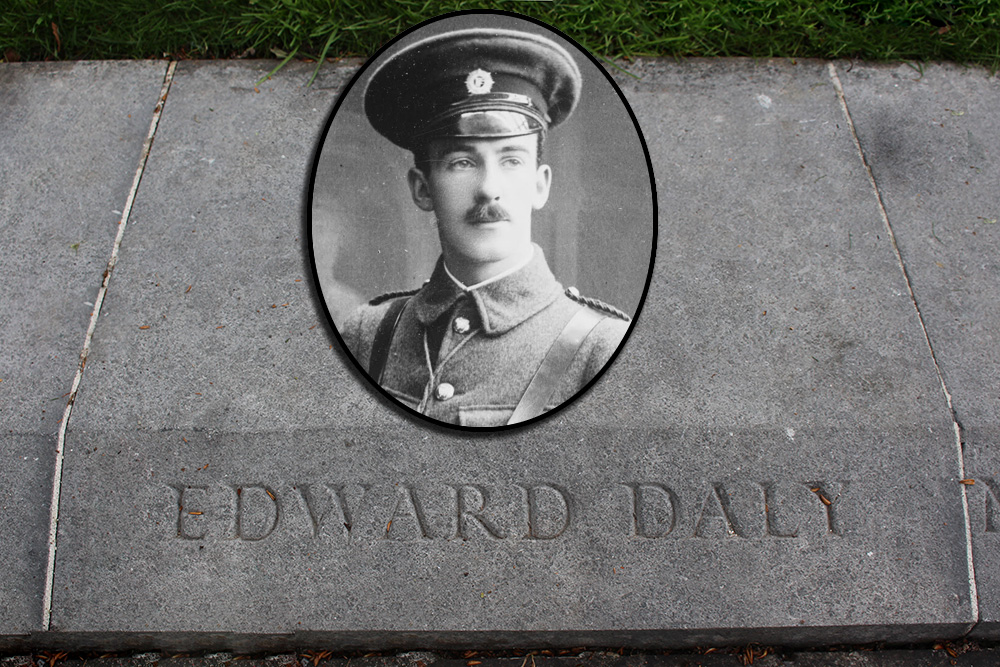 Edward (Ned) Daly
Edward (Ned) Daly was born at 26 Frederick Street, Limerick, the only son among the ten children of Catherine O'Mara; his father, Edward Daly, a noted Fenian, had died at the age of 41, five months before Ned's birth.
Ned's uncle was John Daly, an organiser for the Irish Republican Brotherhood, who served 12 years in English prisons on foot of false charges relating to the possession of explosives.
Another uncle, James Daly, returned home to Limerick from Australia a wealthy man. He established a bakery in William Street and helped to support his brother Edward's large family after his death.
Ned was educated at the Presentation Sisters' School at Sexton Street, the Christian Brothers' School at Roxboro Road, and Leamy's Commercial College. Following a brief stint as an apprentice baker in Glasgow, he worked as a clerk at Spaight's timber yard in Limerick. He later moved to Dublin where he eventually settled in a position with a wholesale chemists, May Roberts & Co.
He lived in Fairview with his sister Kathleen who was married to Tom Clarke. Clarke had met Kathleen through his friendship with John Daly, with whom he had served time in prison. Coming from an intensely republican family in Limerick, the Clarke household reinforced Ned's political orientation.
Ned Daly joined the Irish Volunteers on their foundation in November 1913, soon attaining the rank of captain. He studied military manuals and any other such texts he could find, quickly becoming an authority on tactics and strategy (his company was said to have greatly impressed certain senior officers at the landing of arms at Howth in July 1914). In March 1915, he was promoted to commandant of the 1st Battalion. By then he was probably already a member of the IRB for some years.
In the Rising, Ned Daly and the 1st Battalion were assigned to hold the Four Courts and the surrounding area between the River Liffey and North Brunswick Street. This command occupied a strategic position on the Liffey as it controlled the main route leading from various military barracks to the west of the city into the city centre.
The 1st Battalion was involved in some of the most intense fighting of the Rising. Nevertheless, Daly held out until Pearse's surrender order reached him on Saturday. Edward Daly was tried by court-martial and executed by firing squad on 4 May.