2 November 2015 Edition
Jim Monaghan
2015 Dublin Volunteers Honouree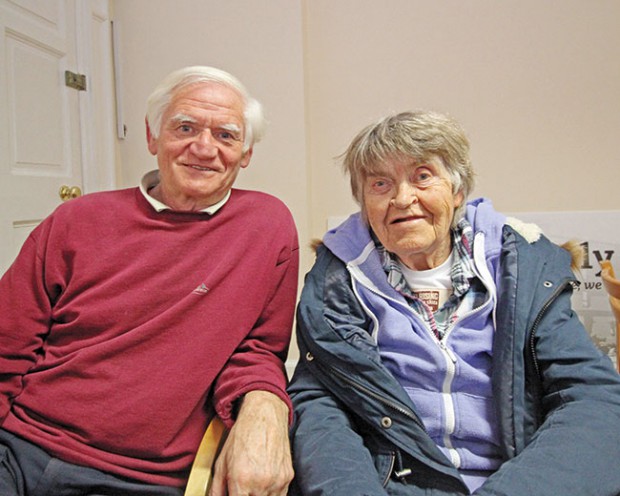 Claims that Jim and another prisoner had concealed explosives down their trousers to avoid detection led to the Irish Independent front-page headline 'Hot Pants Bombers'
BORN in Donegal in 1945, as a child Jim Monaghan lived in the town of Rathmullan, on the shores of Lough Swilly. The town is most famous as the site where, in 1607, 'The Flight of the Earls' took place and the Gaelic leaders departed Ireland for Europe following their defeat precipitated by the Battle of Kinsale.
Rathmullan had been a Treaty Port after the Tan War and was instrumental in protecting British fleets during the First World War. Many believed the British would attempt to take it back for use during the Second World War. This included Jim's father (also Jim), from Fermanagh, who joined the Irish Defence Forces and was posted to Rathmullan as it was expected the British would demand the return of that port to protect their fleets. "It was there he met my mother Gwendoline."
Jim's father later went to England to work and sent money back. The family moved to Dublin  in the 1960s due to the better educational opportunities for their six children and settled in Walkinstown.
Jim's first involvement in republican politics came after republicans destroyed Nelson's Pillar in Dublin in March 1966, a monument which commemorated British Royal Navy hero Lord Horatio Nelson.
"I was an apprentice fitter at the time," recalls Jim, "and I arrived into college and the teacher wasn't there but the rest of the class were discussing the event. One very articulate fella got up, describing it as 'vandalism and a disgrace' and so on. So I found myself arguing against him and that it was the right thing to do. That was the first political stand I took – I didn't even realise it at the time," he laughs.
Jim soon became involved with the Republican Movement, campaigning with the Dublin Housing Action Committee and supporting striking workers. When the Civil Rights campaign came under attack in the North, Jim says he felt compelled "to help my neighbours, people who were being beaten down just for trying to stand up for themselves".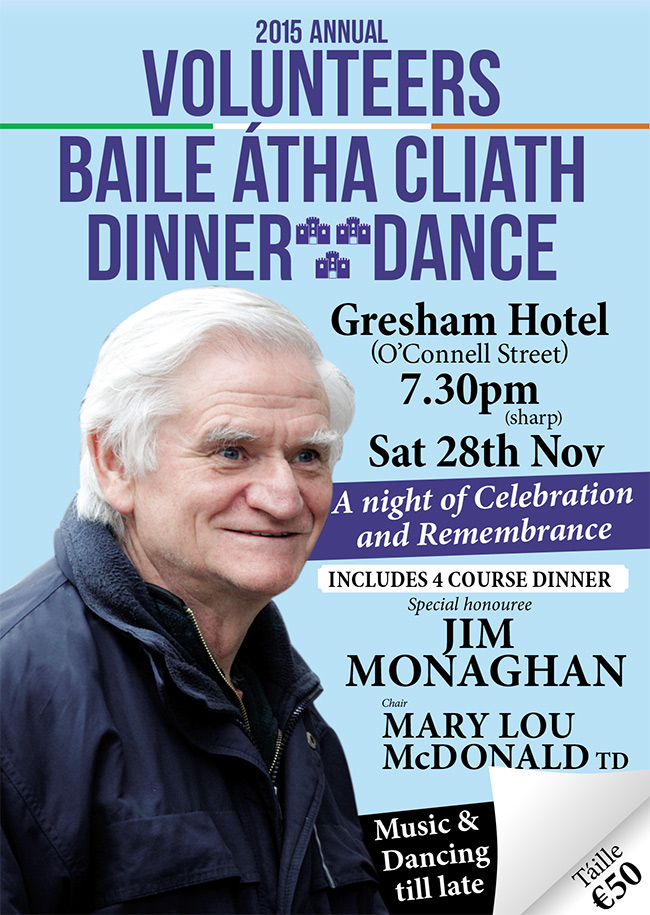 After months of training and 'helping out' in defending nationalist areas, Jim says he felt burned out and was sent to London to give talks on the situation and raise money to fund An Phoblacht. While in London he had decided to experiment building incendiaries. His flat was raided and he and two others were arrested and sentenced to three years in prison.
Released in 1973 he immediately reported back to the Republican Movement. Jim was again arrested in 1976 in Kildare during what he describes as "a hectic period".
"We were in a place where we assembled mortars. There was two of us working away and we were just getting a nice bacon and eggs breakfast and I looked up and saw this fella with a submachine gun running past the window and I knew something was wrong," Jim laughs uproariously. "By the time I was out of the chair they were in the door and I was arrested."
Jim's trial in Dublin was the scene of further drama as he and three others pulled off a daring escape. 
Explosvies smuggled into the non-jury Special Court on Dublin's Green Street were used to blow the door off the holding cell. Another bomb left by an IRA Volunteer posing as a tourist brought down the yard wall. Claims that Jim and another prisoner had concealed explosives down their trousers to avoid detection led to the Irish Independent front-page headline "Hot Pants Bombers".
One of the men, Michael O'Rourke, used a taxi to escape; Jim, Joe Reilly and Jon Hagan commandeered a van. The three were recaptured a short distance away but Michael O'Rourke made it to the USA. (He would be extradited back to Ireland eight years later.)
Jim was sentenced to ten years in Portlaoise and following his release he led Sinn Féin's Education Department along with Dr Rose Dugdale. He also worked with Tar Isteach, a group helping reintegrate ex-IRA prisoners into work and social life.
• The Colombia Three – Niall Connolly, Jim and Martin McAuley pictured in prison in Colombia
In 2001, he was dramatically arrested in Colombia with Niall Connolly and Martin McAuley. The three men had been meeting FARC guerrillas to discuss the burgeoning peace process in the country. They were found guilty of travelling on false passports but not guilty of more serious allegations claiming they had helped train the guerrillas. They also became the targets of right-wing death squads. Released in 2004, and awaiting an appeal hearing, they returned to Ireland. The prosecution's appeal sentenced them to 17 years in prison in their absence, something the 'Bring Them Home' campaign described as a "farce".
Since his return to Ireland in 2005, Jim has remained a committed Sinn Féin activist and both he and Rose are two stalwarts of the movement in Dublin.
Speaking on the progress since the Good Friday Agreement, Jim says:
"In one sense, progress has been desperately slow, but on the other hand the difference between the situation in the 1970s and where we are today is extraordinary. The Republican Movement was outnumbered and outgunned to a huge extent. To have survived that, and to have gotten to where we are today is an amazing achievement."