2 November 2015 Edition
Another Europe is possible – Treo eile don Eoraip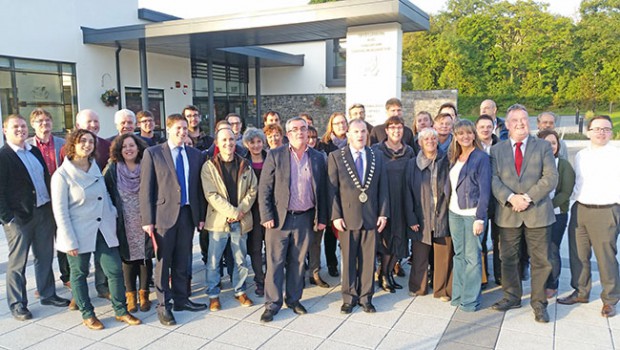 GUE/NGL autumn conference takes place in Ireland
THE AUTUMN study days conference of the GUE/NGL (European United Left/Nordic Green Left) European Parliament Group took place in the Nuremore hotel, Carrickmacross, at the end of September, hosted by Sinn Féin's four MEPs, Martina Anderson, Lynn Boylan, Liadh Ní Riada and Matt Carthy.
The GUE/NGL grouping consists of 52 MEPs from left-wing political parties across the EU and includes from Ireland the four Sinn Féin MEPs and Luke 'Ming' Flanagan (Independent). It has the highest number of Irish MEPs across all EU political groupings.  Among its affiliate parties are the Greek government party SYRIZA and Podemos from Spain.
After a civic reception on Monday 28 September, two full days of intensive discussions and debates followed on a wide range of political subjects including the future of the euro currency, an alternative to austerity, and an update on the ongoing the TTIP EU-US trade negotiations.
Speaking in advance of the event, MEP Matt Carthy said:
"This event is an important element of the European Parliament calendar as it is the occasion when our political grouping discusses and maps out our plans and strategy for the coming year.
"This conference is happening at an important time in Irish and European politics. We have been through an austerity agenda for over five years which has impacted on families and communities in a disastrous manner.
"Many of the parties that make up GUE/ NGL are at the forefront in the battle against this destructive agenda in their own country in much the same way as Sinn Féin is in Ireland.
"While every country has its own unique set of circumstances there is much to be gained for progressive voices in working together on matters of common interest."
The conference heard from many MEPs and outside experts in the field of economics as to how best to secure sustainable, prosperous societies. "That this is taking place in the Irish Border region, that has suffered more than most in terms of unemployment, low incomes and emigration, is apt in my view," Matt Carthy said.
The conference was opened by GUE/NGL President Gabi Zimmer, Martina Anderson and Luke 'Ming' Flanagan.
Chaired by Liadh Ní Riada, the 'Alternatives to Austerity' session heard from Peadar Tóibín TD, Marina Albiol MEP and Dr Julien Mercille of University College Dublin, author of the recently-published Deepening Neoliberalism, Austerity, and Crisis: Europe's Treasure Ireland.
Peadar Tóibín, a graduate and in Economics and Politics from UCD and a Postgraduate in Enterprise from UCD's Michael Smurfit School of Business, highlighted the appalling consequences of the Irish Government's austerity agenda, stating: 
"Five thousand mothers, fathers and children are homeless and are living in emergency accommodation, hundreds of thousands are on the housing waiting list, and hundreds of thousands of others are to the pin of their collar paying rents that are rising 40%."
Dr Julien Mercille, a researcher in global politics and writer on the international political economy, added:
"We don't have to convince people of something that is against their interests – after five years of economic crisis, it is now common knowledge that austerity is wrong."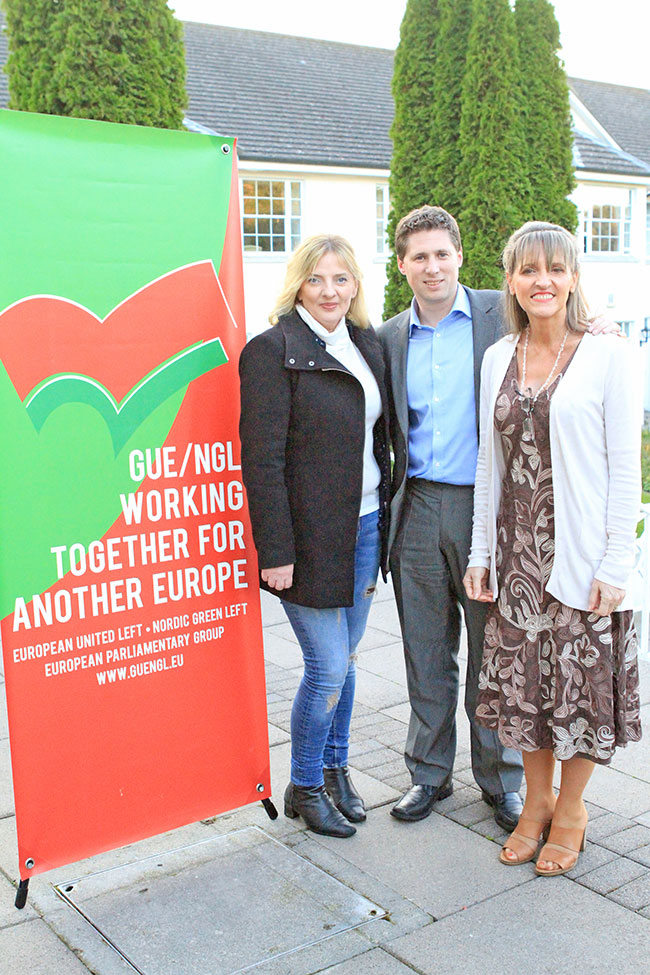 •  Irish MEPs Liadh Ní Riada, Matt Carthy and Martina Anderson at the Nuremore Hotel in Carrickmacross
Lynn Boylan, Sinn Féin MEP for Dublin, chaired a debate that included contributions from John Douglas, President of the Irish Congress of Trade Unions, Senator David Cullinane and Inês Zuber MEP on 'European Response to Unemployment Crisis'.
David Cullinane pointed out:
"In Ireland, 750,000 people are currently unemployed and 16% of families are living without anyone in the household gainfully employed."
Lynn Boylan MEP said:
"The European Union response to the ongoing crisis in unemployment is inadequate and we need an integrated European approach well beyond what is currently being discussed."
On TTIP – The Battle for European Hearts and Minds (chaired by Matt Carthy) there were panel contributions from Helmut Scholz MEP, Lidia Senra MEP, Adrian Weir from Britain's Trades Union Congress, and Caroline Byrne, Secretary General at Euro-Toques Ireland. 
Selina Donnelly from world development agency Trocaire gave a particularly interesting insight into how TTIP would have desperate consequences for developing countries, stating that all 43 developing countries exports would see a drop of between 3% and 12%.
Lidia Senra asked: 
"Why are we exporting and importing the same foods to and from the United States? We need sustainable trade."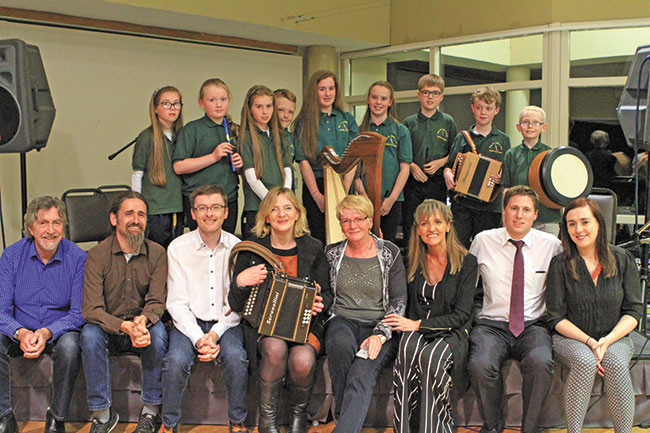 • Enjoying a break from the intensive discussions and debates
'Reforming the Euro – Should there be an exit clause?' was the first session on Wednesday morning and steered by Independent MEP Luke 'Ming' Flanagan. Panellists included Thomas Pringle TD, Robert Ballagh, and Cormac Lucey, financial analyst, Sunday Times columnist and author of Plan B: How Leaving the Euro Can Save Ireland.
The prospects of a British exit from the EU or moves to reduce its participation and its impact on Ireland, North and South, featured in the session 'Brexit and the Repeal of the Human Rights Act'.
Chaired by Martina Anderson MEP who was joined by Declan Kearney, speakers included Daniel Holder of the Committee on the Administration of Justice, Mark Thompson from Relatives for Justice, and Luke 'Ming' Flanagan MEP.
Declan Kearney said:
"A full British withdrawal from the EU or even a position of 'Half Out' conditionality would represent a setback for political and economic progress and continued democratic transformation of the North. It would cast the North adrift and undermine the ability of the Southern Irish state to benefit from the most positive benefits associated with EU membership."
The penultimate panel was on 'Uniting Ireland/Conflict Resolution' with Newry/Armagh MP Mickey Brady MP being joined by Pat Finucane Centre researcher and former BBC journalist Anne Cadwallader, Josu Juaristi MEP, and progressive economist Michael Burke.
Speaking on the topic of collusion, Anne Cadwallader, author of the acclaimed investigation Lethal Allies: British Collusion in Ireland, said:
"Society must face up to the causes of the conflict. We cannot build peace in Ireland on lies."
Newry/Armagh MP Mickey Brady said:
"Maintaining the status quo in the form of two competing, fractured economies in Ireland can only perpetuate and increase the obstacles to economic recovery throughout Ireland. We are talking about a new vision; a new, inclusive United Ireland."
Delegates to the intensive but thought-provoking and useful two-day conference finished appropriately with Carrickmacross-born MEP Matt Carthy and chaired by Marie Christine Vergiat MEP on the high note of 'Another Europe is Possible'.
Panellists included Tania Gonzalez Penas MEP and Marisa Matias MEP
Another, Ronan Burtenshaw, a writer, Vice-Chair of Irish Congress of Trade Unions Youth and a member of the Greek Solidarity Committee/Ireland4Greece declared:
"Another Europe is possible and is evidenced by the rising tide of progressive forces across the continent. It can argue for an alternative political and economic union of democracy and development, a union that meets the demands of the movements fighting neoliberalism and austerity."