1 July 2015 Edition
Teaching our children
Between the Posts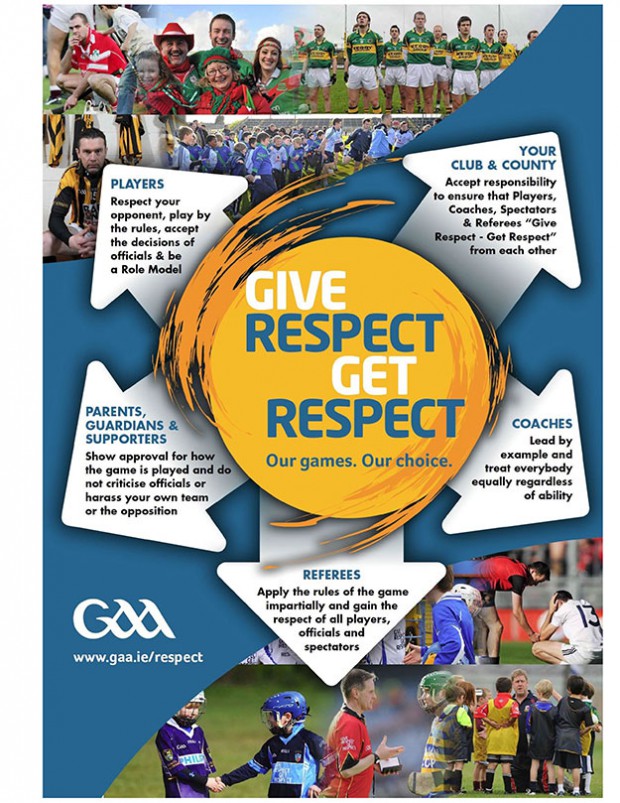 What if you're not 'sporty'? Where does that leave you on sports day? If you're not a winner, does that mean you're a loser?
IT IS A TRADITION few of us will have escaped. It starts as early as pre-school. The night before, everyone is glued to the weather forecast. A reminder of the last days before the summer break. This is where we start to learn rituals. We start to learn about performance in public. We start to learn about the value and culture of sport in our society. It's 'School Sports Day'. 
I've never heard an account or explanation for the origins of school sports days. It's just taken for granted that we all take part. After all, it's just a bit of craic, isn't it? And, sure, it's healthy to have children outdoors involved in physical activity. Or is it? What if you're not 'sporty'? Where does that leave you on sports day? If you're not a winner, does that mean you're a loser? And if you're advising a child to beat a fellow pupil by any means necessary, what are we teaching our children ?
The relationship between children and sport is more complicated than we imagine. Earlier this year, at a workshop on child protection for sports coaches, the workshop leader gave an example. He described how coaches at a sports event had intervened when they noticed someone on the edge of the area taking photographs of where their underage sports were taking place. Although the person left the scene hurriedly in a car, a follow-up check by police after the event indicated the occupant was on the sex offenders' register. Of course, schools and sports clubs are well-trained in child protection nowadays.
Another form of abuse can come from coaches and even parents who shout from the sideline. 
At one athletics event, my children witnessed an adult aggressively chastising her daughter: "Saskia, what do you think your father will say when he hears you didn't win a medal?" On another occasion, I witnessed a parent at an under-age girls Gaelic football game screaming hysterically at his child: "Be aggressive! Be more aggressive!" 
Thankfully, some GAA clubs now display a code of conduct for parents at under-age games. Naomh Pól GAC, on the Shaws Road in the heart of west Belfast, is one of several clubs with banners displayed: "Silent Sideline: coaches and parents. No shouting!! No instructing!! Just let them play."
Yet it's not just what children see and hear which matters. It's also what they feel and learn which impacts. 
Most children will go through school without a medal or prize from sports day. When did we decide that presentations should be reserved for 1st, 2nd and 3rd? Surely podium positions are for elite sport. What gender assumptions underlie our approach to sports day? And why do sports days revolve around individual competitions, pitching one classmate against another ?
When Cumann Luthchleas Gael was founded, athletic events were part of it. However, the five main codes (perhaps with the exception of singles handball) all have a team component to them. The social dimension to sport is one which could be more to the fore on school sports day. After all, it is a social occasion when parents and pupils from different age groups mingle together. Some schools facilitate this social side well.
Whilst diet is contributing to spiralling levels of obesity and Type 2 Diabetes, so too is our sedentary lifestyle. Latest research indicates that we are already in the middle of a global pandemic of inactivity. Less than half of primary school children in Ireland meet the level of physical activity on a weekly basis to ensure health and well-being. These guidelines recommend that children over 5 years of age should engage in at least 60 minutes of moderate to vigorous physical activity every day. More worryingly, by 15 years of age, almost nine out of 10 girls and seven out of 10 boys don't achieve the recommended level of physical activity. After that age, as many sports coaches will confirm, there is a steep drop-off in sporting participation in our population particularly. This area of public policy is dangerously neglected. 
A time-bomb of ill-health is already ticking in Irish society today. Government in health, sport and education have a common cause. School sports day presents an opportunity to promote increased participation in physical activity and well-being, as well as sport. By rethinking the concept, perhaps we could realise potential new wins.