1 July 2015 Edition
Our 'exiled children' and the Rising
BOOK REVIEW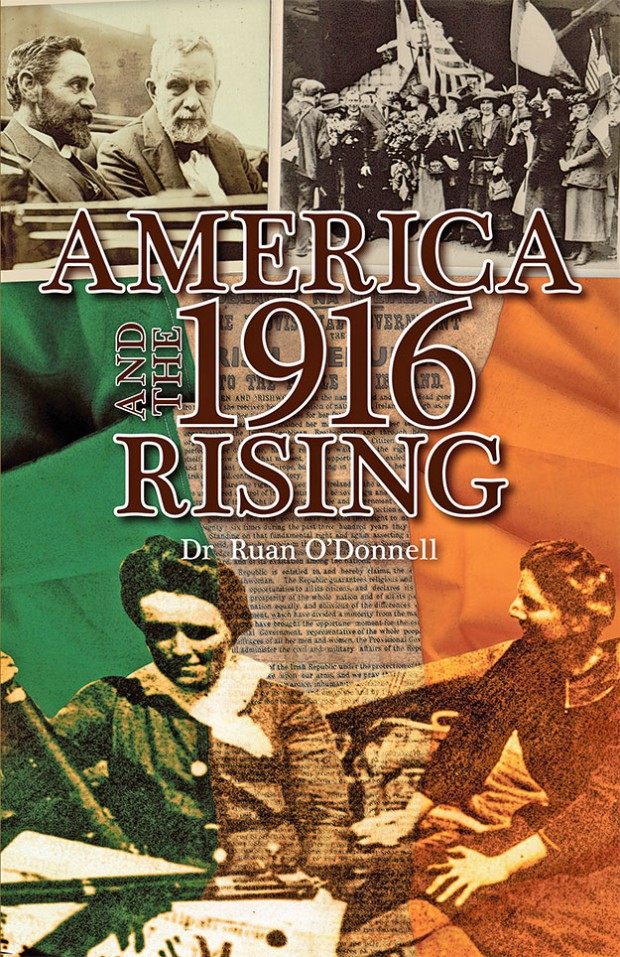 Political intrigue, fund-raising and weapons procurement between the USA and Ireland prior to the 1916 Rising
America and the 1916 Rising
By Dr Ruán O'Donnell. Friends of Sinn Féin Inc
MORE of a pamphlet than a book, its 48 pages neatly trace the involvement of Irish-America in the build-up to the 1916 Easter Rising.
Funded by the Friends of Sinn Féin in the USA, the booklet is designed to highlight the American connections in advance of the 1916 centenary. 
This is a work of real quality, demonstrating both an academic rigour and an eminently readable style as it takes the reader through the political intrigue, fund-raising and weapons procurement operations that occurred between the USA and Ireland in the years immediately proceeding the 1916 Rising.
The author begins by stating that the 1916 Proclamation was inspired in part by the United States Declaration of Independence and points out that whilst that document was signed by an Irishman, Charles Carroll, the Proclamation was signed by an American citizen, Tom Clarke.
The huge level of support for the republican cause is explained by the large diaspora resulting from the Famine and following years of poverty, which left a lasting resentment amongst a community which had survived an existential threat.
The importance of Irish-America to the leaders of the Easter Rising is shown by the calibre of individuals who travelled to America in the build-up to the Rising. James Connolly, Pádraig Pearse, Tom Clarke, Seán Mac Diarmada, Joseph Plunkett, Tom Ashe and Diarmuid Lynch all  visited. Roger Casement was also sent and, due to his international acclaim, he was granted access to US President Theodore Roosevelt in August 1914. Roosevelt was so impressed by Casement that he subsequently pleaded unsuccessfully with the British not to execute him.    
The importance of this diaspora is probably best illustrated by their specific mention in the Proclamation as "her exiled children in America", placing them firmly as ongoing members of the Irish family and not as some associated lost element retaining vestigial connections.
This is a small publication but an interesting one, thoughtful and scholarly, whilst being well-written and eminently readable. Absolutely essential reading for anyone with Irish-American connections in the approach to the 1916 centenary.