1 July 2015 Edition
Marking the places in history of Constance Markievicz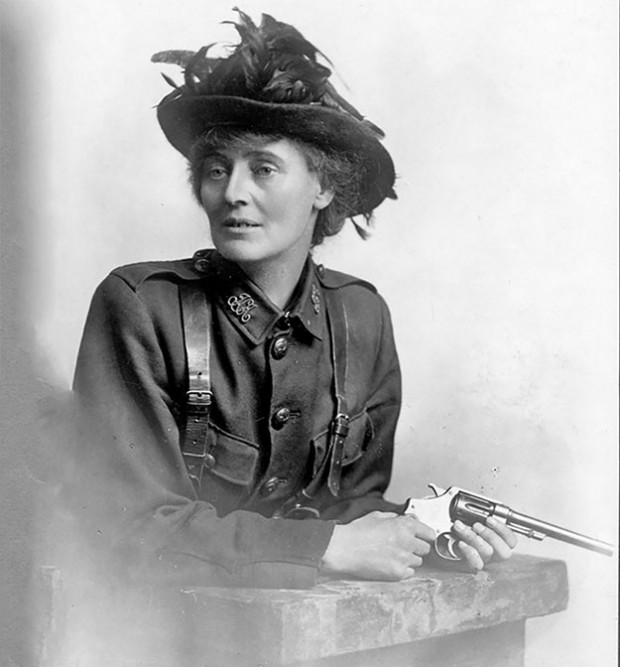 Online petition to honour first woman MP elected to the Westminster Parliament and Dáil's First Minister for Labour
A NEW CAMPAIGN has been launched to commemorate Constance Markievicz as the first woman MP elected to the Westminster Parliament from her prison cell in Holloway and the Dáil's First Minister for Labour with two international blue plaques in Dublin and London for 2016.
The petition on Change.org (see link at end of article) was first proposed at a special event on the Sisters of the Revolution feature film in Wynn's Hotel in Dublin with Sinn Féin TD Mary Lou McDonald, a supporter of the campaign initiative which includes Independent TD Clare Daly, leading women's groups and other figures internationally who are signing the petition.
Twenty-five years ago, feminists in London campaigned to have a blue plaque for Constance Markievicz but it was refused. Today, 2016 represents a new era to honour and celebrate the revolutionary life of Constance Markievicz.
The significance of her as a role model and inspirational leader, who was the only woman appointed by James Connolly as a lieutenant in the Irish Citizen Army, should not be underestimated. She was a courageous, dedicated socialist and democrat whose vision still inspires many of us today. 
The campaign recently trended during the Westminster elections, with  one of the tweets featuring Constance Markievicz reaching the top 100. A new generation is, for the first time, hearing of a passionate woman leader who was determined to build democracy.
The petition calls for plaques in London in Buckingham Gate (where she was born) and at Leinster House in Dublin.
You can sign the petition HERE 
SIOBHÁN CLEARY is director and writer of feature film 'Sisters of the Revolution' a feature film on Constance Markievicz and Eva Gore Booth being produced by Rebel Sister Films.