1 July 2015 Edition
A Fair Recovery is Possible
Sinn Féin begins outlining its vision for Government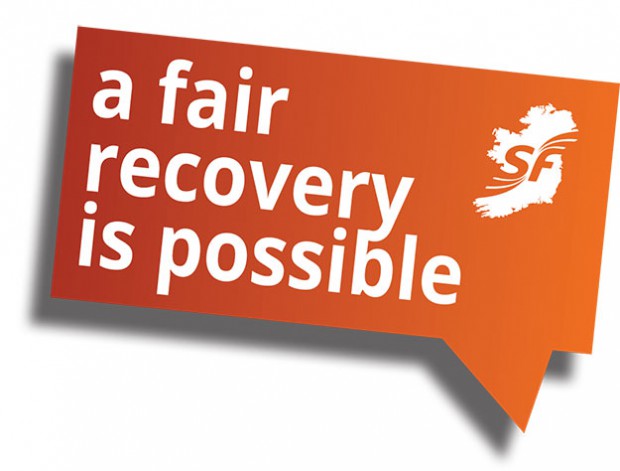 "In the coming months we will set out our manifesto on a range of detailed, costed policies. This document aims to set out some of our priorities. It is designed to start a debate about the future, about what type of country and society we want to live in, about equality, and the type of recovery we want."
A FAIR RECOVERY IS POSSIBLE is the first in a series of policy platforms launched by Sinn Féin in July outlining its vision for Government and addressing key issues which it says are priorities for the party.
A Fair Recovery is Possible explains Sinn Féin's key commitments and priorities in the areas of workers' rights and fair pay, public services, abolition of water charges and tax system reforms, addressing the housing crisis and the all-Ireland economy.
Speaking to An Phoblacht ahead of the launch of the document, Sinn Féin President Gerry Adams TD said: 
"In the coming months we will set out our manifesto on a range of detailed, costed policies. This document aims to set out some of our priorities. It is designed to start a debate about the future, about what type of country and society we want to live in, about equality, and the type of recovery we want."
• Sinn Féin President Gerry Adams TD
Proposals include raising the minimum wage by €1 an hour, banning zero-hours contracts, abolishing the property and water charges and reforming USC to ease the burden on low-income and middle-income households. 
Investment includes €1billion to deliver 6,600 more homes than what the current Government is promising and kick-starting the recruitment of additional frontline workers in the health service, as well as the provision of affordable childcare. 
Continuing cross-Border co-operation and developing the all-Ireland economy is a priority and the party says it will continue its campaign for an all-Ireland referendum on Irish unity.
Gerry Adams says the next election will be "a choice between the failed, unequal policies of Fine Gael, Fianna Fáil and Labour, or the republican vision and policies of Sinn Féin", adding that returning the same old parties will simply continue a two-tier recovery that "will benefit themselves and their friends at the top".
"Sinn Féin will be taking the debate to every community across the state as we move towards the 100th anniversary of the 1916 Rising and delivering on the ideals of the Proclamation," Gerry Adams said.