1 June 2015 Edition
Wed to the revolution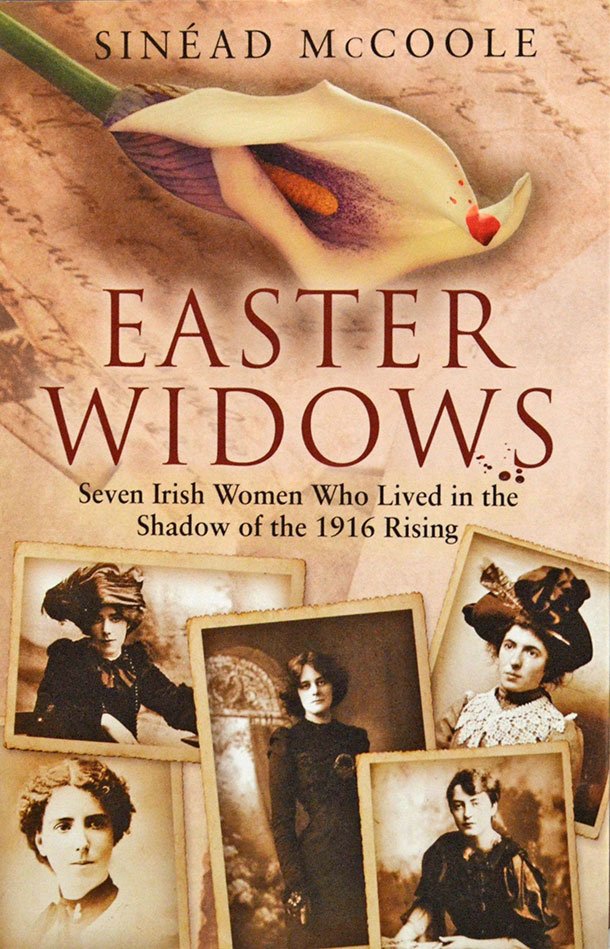 Easter Widows: Seven Irish Women Who Lived in the Shadow of the 1916 Rising
By Sinéad McCoole | Doubleday Ireland | Price: €27.99
EASTER WIDOWS examines in detail the lives of the seven women widowed by the executions in Kilmainham. The women's lives and backgrounds prior to their meeting their respective spouses are examined in depth in order to paint a full picture of the women as people in their own right, and not merely one-dimensional characters of interest only because of whom they happen to be married to. 
The women themselves are a diverse bunch, ranging from Anglo-Irish  aristocrats to domestic servants, but they found common ground in their support of their husbands' participation in the Rising. 
Their various meetings with their future partners, romance and courtship are all fully detailed from exhaustive research of both public and private papers, as well as numerous interviews with surviving family members. The author's dedication to this project over a prolonged period of 20 years has ensured that personal reminiscences that might otherwise have gone unrecorded have now been preserved for future generations of historians.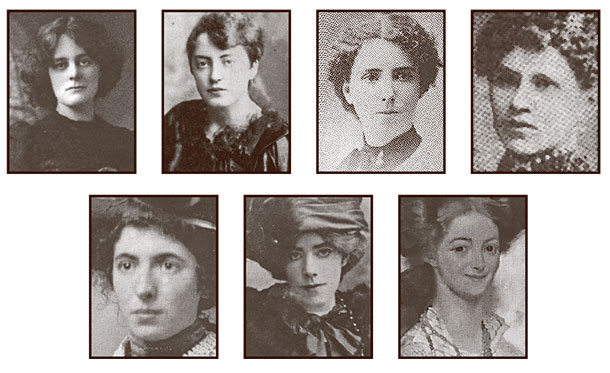 The book deals with:
Maud Gonne, who had a turbulent marriage to John MacBride; 
Agnes Hickey, who married Michael Mallin;
Kathleen Daly, who married Tom Clarke;
Lillie Reynolds, who married James Connolly;
Frances (Áine) Brennan, who married Eamon Ceannt; and
The sisters Muriel and Grace Gifford, who married Thomas MacDonagh and Joseph Plunkett respectively. 
The author does not appear to endorse the orthodox view of the tragically romantic, star-crossed lovers immortalised in the song Grace. Instead, she speculates that Joseph was on the rebound from a previous doomed infatuation and that Grace was under the mistaken impression that Joseph would inherit the Plunketts' considerable wealth.
The book displays a combination of masterly scholarship with a fluid and eminently readable style, but there is one jarring note that really should not have made it through the editing process. 
In describing the police baton charges in O'Connell Street (actually Sackville Street) during the 1913 Dublin Lockout, the author asserts that 50 people were killed, and 300 injured. She's right about the injuries but only two people died. This is an error that should not appear in such a fine book as it must call into question the veracity of  other statements contained in the volume. Nonetheless, this remains an excellent book and the poignancy of the women's stories will resonate with anyone who has any degree of romance in their soul.