1 June 2015 Edition
Meet the Creightons
Renua Ireland: Staunchly pro-business, hysterically anti-socialist
IRELAND'S NEWEST POLITICAL PARTY made a splash in the Carlow/Kilkenny by-election finishing ahead of Labour. Headed-up by former Fine Gael Minister of State and darling of the media and the leafy south Dublin suburbs, Lucinda Creighton, it has acted as a rallying point for a cohort of disgruntled Establishment figures wanting to take up where the Progressive Democrats left off.
Formed from a schism within Fine Gael following the passing of the Protection of Life During Pregnancy Bill, Renua Ireland has been synonymous with Lucinda Creighton, once the rising star of Fine Gael and hotly tipped as a future leader of the party. Positioning itself as 'pro-business' and making no secret of the fact that it wants to lay off swathes of public sector workers and will not reverse pay cuts, it is expected to eat into the Fine Gael vote in some areas. 
But apart from Lucinda, what exactly do we know about the others who are pulling the strings inside Ireland's newest political party?
Eddie Hobbs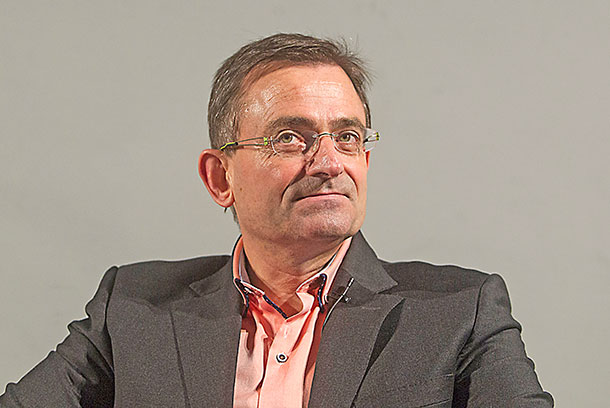 Vulture Capitalist in Family Tradition
When you are proud of your family's "tenacity" at making wealth by exporting butter and cheese out of the country while all those around you starve to death in a famine, you probably aren't going to be the biggest leftie going. Meet Renua Party President Eddie Hobbs, a man with vulture capitalism in his blood ever since his grandfather had a top job exporting food from Cork during An Gorta Mór. 
Hobbs is known to many from his various 'pop finance' shows on RTÉ television, where he cultivated an image as a plain-speaking man of the people and consumer champion when it came to monetary matters. Earlier this year he was forced to defend himself over financial advice he gave during the boom when he encouraged people to invest in the property market and take out second mortgages. "I wasn't pimping property . . . people read my books and [warnings of risk] are all there, and if they use that information and they make those decisions – I'm not responsible for those decisions, adults are, right?" he told news website TheJournal.ie
Since the bust he has been beavering away at the Sunday Independent, berating the Government and Opposition and carving out a an almost libertarian niche. Meanwhile, an investment firm he set up has been raking in money on the backs of people losing their homes in Detroit in the United States. The city, which filed for banktruptcy, has seen thousands of foreclosures and distressed property sales as tenants are evicted from their homes. Hobbs's agents have been buying them up and in 2014 alone recorded a €1.2million gain from these investments. Classy.
John Drennan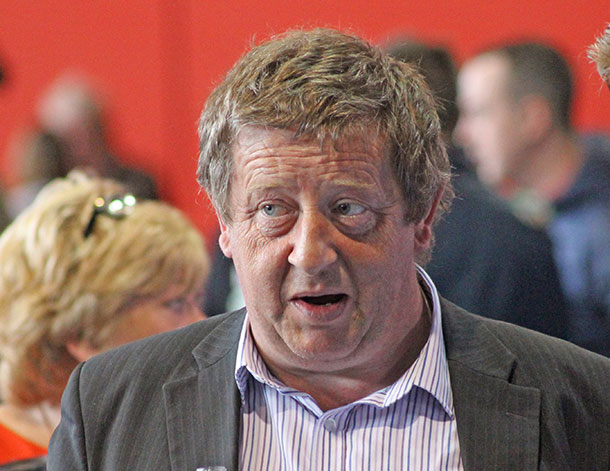 Insufferable 'old Blueshirt' hack

A 'political correspondent' who was unable to predict a result in one of the most obvious constituencies in the state during the 2011 Dáil general election, Drennan was appointed in May as Renua's "Director of Communications and Political Strategy".
In 2011 he famously (wishfully?) claimed that Sinn Féin leader Gerry Adams was "struggling to avoid a humiliating defeat in the constituency of Louth". His prediction was hugely at odds with bookies, opinion polls and the general public who were certain Adams would storm home – which he did, topping the poll and elected on the first count with one of the largest individual votes in the state. Don't expect Mr Drennan to have any strategic role in the party's election department.
After years of sycophantic fawning over those in power, Drennan has flip-flopped and now wants to "build a new politics where government will serve the interests of the citizens rather than the embedded state". Quite how he plans to do this as part of a right-wing, anti-public services, rump party is anybody's guess.
A noted anti-republican and Left-bashing scribbler, Drennan's columns and Twitter account are full of "hilarious" witticisms and sneering – such as continually referring to Sinn Féin TD Caoimhghín Ó Caoláin as "Slieveen Ó Caoláin".
When Sinn Féin took five seats in the Dáil, Drennan said the party was "simply too irrelevant to even merit a couple of paragraphs of vulgar abuse" but this soon changed when the party notched up 14 seats. 
Will Drennan's Viz-style venom and ill-thought-out metaphors pepper Renua's press releases or will he have to wind his neck in?
Jonathan Irwin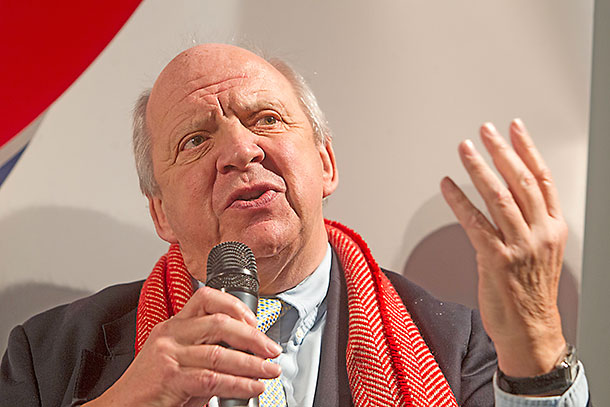 Charity Boss with Reds Under the Bed
This wealthy old Etonian, former horse stud owner, bloodstock trader and Ryanair marketing director from Buckinghamshire in England built a media profile as head of the Jack and Jill Foundation children's charity.
Irwin makes a cool €80,000 plus expenses from his role as CEO of the Jack and Jill Foundation – on whose board Eddie Hobbs coincidentally sits. A long-time detractor of progressive parties, he is a big fan of the British Army and was criticised in 2012 when he brought over a British military band to play a charity fundraiser in the K Club in Kildare.
He claims there "is a real fear in the country of Sinn Féin" and that the rise in support for the party and other left-wing groups is leaving people terrified that Ireland will become "a communist country"! 
His Twitter account (which up until recently shamelessly used the charity's name to promote his right-wing political views) is full of Grade A idiocy, including tweets in which he suggests that, under a Sinn Féin Government, "English immigrants to Ireland like myself will have [the] same rights as Nazis' granted to Jewish citizens in Germany" before turning full-circle saying he is "truly scared to read in [the] Indo that Sinn Féin aim to be dominant party in next Government. Sure didn't settle here 55 years ago to be ruled by Commies." One can understand his fretfullness, the (albeit unlikely) establishment of a functioning communist society in Ireland would negate the need for charities and wealthy, highly-paid CEOs who own stud farms.
Terence Flanagan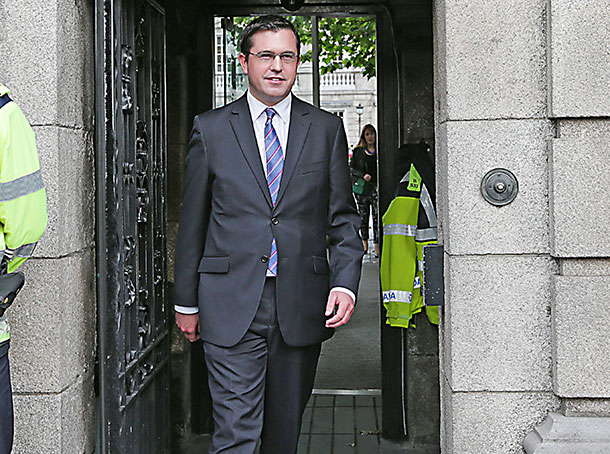 Hammer of the Water Protesters
Elected as a Fine Gael TD for Dublin North-East, Flanagan was expelled from the party alongside Creighton after opposing the Protection of Life During Pregnancy Bill. 
The backbencher is known for not being the sharpest knife in the drawer with one of his earlier memorable moments in Fine Gael being caught plagiarising a speech from a Labour TD and passing it off as his own. 
He was frequently a target of protests by residents from the Priory Hall scandal, being booed offstage on more than one occasion during rallies in support of those made homeless. 
He then showed what he's made of by using a parliamentary question to ask whether a local water meter protester (whose name and address he forwarded to the Social Protection Minister) would have his dole cut because he was protesting against  Government policy instead of  "actvively seeking employment". 
His debut as a Renua spokesperson on RTÉ's Drivetime radio show made for the most cringe-inducing interview of the year as he was unable to answer any questions on the party's policies, mumbled and then went very quiet. Mercifully, the RTÉ presenter cut short the interview after it became clear he had temporarily lost the ability to speak or think.
It's the sort of sensitivity and sympathy that Renua is likely to receive across much of the mainstream media for what could be Ireland's answer to UKIP.