2 March 2015 Edition
Another Europe is possible – Treo eile don Eoraip
European United Left/ Nordic Green Left (GUE/NGL)
Funded by the European United Left/Nordic Green Left (GUE/NGL) – Aontas Clé na hEorpa/Na Glasaigh Chlé Nordacha, Crúpa Paliminta – Parlaimimt na h Eorpa
Don't forget about Gaza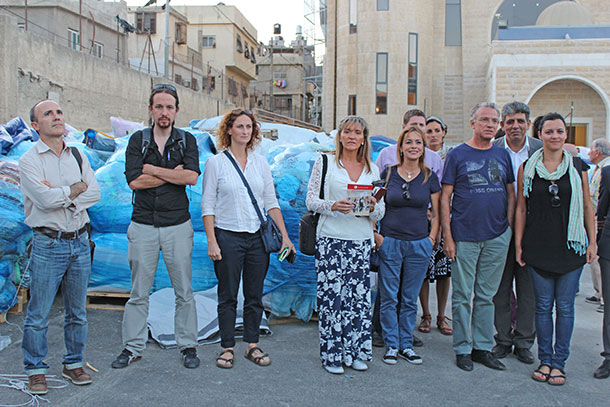 • GUE/NGL MEPs with shipments of humanitarian supplies to be sent to Gaza
International funding shortfall that UNRWA needs to help Palestinian refugees
A SERIOUS SHORTAGE of funding getting through to UNRWA is blocking the agency's ability to provide essential relief and assistance to Palestinian refugees in Gaza, GUE/NGL says. 2,300 people were killed, 10,600 wounded and some 96,000 homes destroyed in Israel's onslaught against the beleaguered coastal territory in 2014.
Describing the shortfall as a "disgrace for the international community", GUE/NGL Chairperson of the Delegation for Relations with the Palestinian Legislative Council, Irish MEP Martina Anderson, said:
"$720million of assistance is needed. So far, UNRWA has received $135million, leaving a shortfall of $585million. What happened to the $5.4billion dollars that was pledged in Cairo?
"In the overpopulated open prison of Gaza, people are sleeping among the rubble. Some children are dying of hypothermia as a result of inadequate winter shelter.
"When Palestinians are silenced they are forgotten by many but thankfully not by UNRWA whose 12,500 staff work tirelessly on all our behalves. Let's give them the funding they need to help the Palestinian refugees."
Cypriot MEP Neoklis Sylikiotis called for the international community not to forget Palestine: "We demand that Gaza stops being colonised.
We must end the Gaza blockade and the occupation. The international community must recognise Palestine and welcome the International Criminal Court Palestine application that would end Israel's impunity."

 French MEP Patrick Le Hyaric added:
"On top of all the problems the Palestinian people, and particularly those in Gaza, are suffering from, namely, the blockade, displaced refugees, and murderous attacks from the Israeli Army which destroy houses and infrastructure and wound thousands of people. Now the international structure which goes some way to helping them is financially unable to do so."
GUE/NGL says: 'Hands off our right to strike'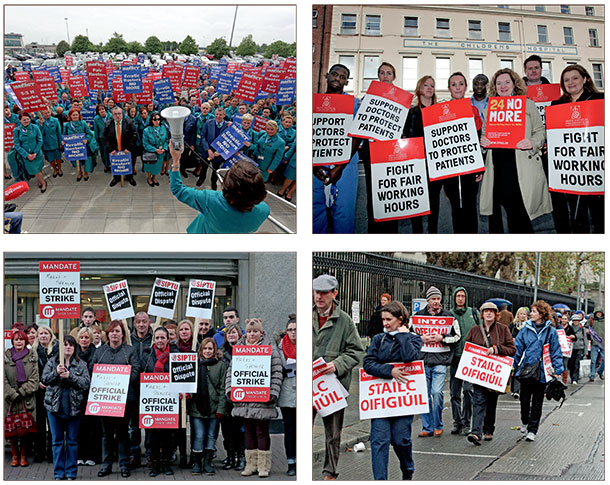 Employer groups at the ILO claim the right to strike has no legal basis
ORGANISED by the International Trade Union Congress (ITUC) in response to attacks on the right to strike from employer groups at the International Labour Organisation (ILO), the 'Global Day of Action' on 18 February was "a chance to raise our voices and defend the right to strike as a fundamental democratic right, in the EU, across Europe and worldwide", GUE/NGL said.
The creation of the ILO, a tripartite sub-organisation of the United Nations, was a milestone in the struggle for workers' rights and it went a long way to protect those fighting for better working conditions from routine imprisonment, torture, and killings.
The right to strike was enshrined in one of the ILO's most important conventions, No 87 the Freedom of Association and Protection of the Right to Organise, which dates back to 1948 and entered into force in 1950.
But now employer groups at the ILO claim this right has no legal basis, a move wholeheartedly condemned by GUE/NGL as a provocative attempt to destroy the right to strike.
While Commissioner Marianne Thyssen has pointed out that the right to strike is recognised as a fundamental right in the European Union, the reality is that EU austerity policies strive to undermine this right. And the right to strike is under attack outside the EU too. For example, the Turkish Government recently banned outright a strike called by 15,000 workers from 42 companies. These outrageous attacks against fundamental rights must end.
Ukraine ceasefire deal welcomed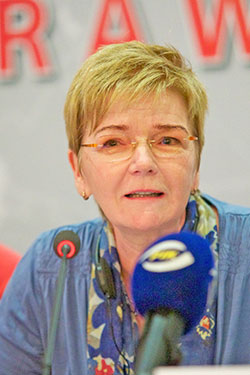 •  Gabi Zimmer MEP 
 Window of opportunity to address conflict 
 GUE/NGL President Gabi Zimmer says the Ukraine ceasefire agreement is both a unique opportunity and there is a duty on the parties involved to find a peaceful political solution". "All parties to the agreement must first ensure that heavy weapons are removed from the region and that people are immediately supplied with urgent humanitarian assistance.
"All parties have a duty to implement the agreed steps quickly and consistently. The leaders who were involved in the successful negotiations on the agreement in Minsk have a direct responsibility for continuing the peace process; the now adopted supervisory mechanism is an important common step towards this goal."
MEP Helmut Scholz, GUE/NGL rapporteur on Ukraine, added:
"I hope that the agreement to both recognise the territorial integrity of Ukraine and to reject any form of military conflict resolution will be understood from all sides as an opportunity. This deeply divided country must finally develop ways to address its serious social and economic problems. "The war and its accompanying rhetoric of recent months have dominated public discourse. This means that important debates on the country's social division, the unbroken power of corrupt oligarchic clans, and people's desire to live autonomously in all regions of the country have been sidelined.
"For Ukraine there will now hopefully be a window of opportunity to develop co-operative and rational relations with all neighbours. The economic insanity of cutting off traditional economic relations should be stopped quickly."
EU backs country of origin meat labelling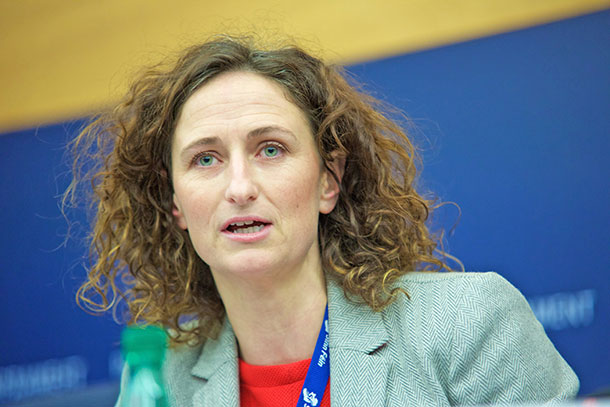 • Lynn Boylan MEP
Two years after horsemeat scandal, still no mandatory laws 
 THE EU Parliament has backed plans that will force food producers to identify the origin of meat used in processed foods.
Irish MEP Lynn Boylan, shadow rapporteur on the issue for GUE/NGL, said:
"It's nearly two years since the horsemeat scandal, the biggest food fraud of the 21st century, and we still don't have legislation on mandatory origin labelling for all meat, including meat as an ingredient.
"This scandal exposed the lengthy, complex, and often very murky extremes of food chains in Europe. The fact that some of the biggest supermarkets were able to just apologise and claim they didn't know where the meat came from is astounding. While this scandal was caused by criminal activity, it underlined the extremely poor levels of traceability in the food chain for consumers to know where their food is coming from. Ninety per cent of consumers want to know the origin of their meat, both fresh and processed. This is a demand that predates the horsemeat scandal and it still goes unfulfilled."
Opponents of mandatory labelling have claimed that such a system will increase food costs which will be passed on to consumers. 
In reply, Lynn Boylan said:
"The Commission repeats the corporate food industry's claims that mandatory labelling would mean a production cost increase of up to 50%, yet consumer groups have shown the opposite to be true. Let us not forget that when the Commission was introducing country of origin labelling for unprocessed meat we heard these same arguments."
Search and rescue programme needed in Mediterranean, not border police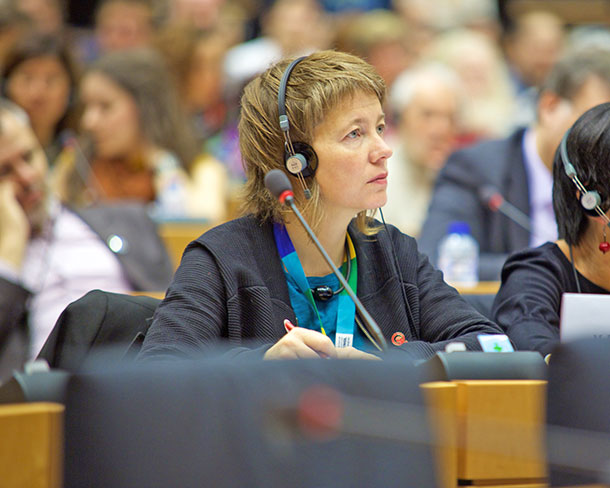 • Malin Björk MEP
Italian rescue programme credited with saving thousands of lives is wound down
GUE/NGL has hit out at the increase of funding for the EU's Frontex border agency's 'Triton' programme rather than the strengthening of search and rescue missions to save refugees in danger of drowning in the Mediterranean.
The comments came after Italy's Mare Nostrum rescue programme, credited with saving thousands of lives, was wound down.
2014 saw record number of deaths in the Mediterranean (estimated at more than 3,000 people) as huge numbers of refugees fled conflicts and war in the Middle East and north Africa. In one week alone in February this year it is estimated up to 300 people escaping war-torn Libya died attempting to reach Italy.

Swedish MEP Malin Björk said:
"European migration and refugee policy is a catastrophe and the situation is at its worst since the end of World War Two. We are talking about more resources for Frontex rather than providing safe routes. The deaths in the Mediterranean are being used to justify more resources for Frontex and this is not acceptable. Frontex will never save lives, it is a border police."
Italy's Barbara Spinelli MEP said she deplored the deaths in the Mediterranean and the failed role of Frontex and Triton:
"The facts are self-evident. The closure of Italy's sea-rescue Mare Nostrum programme is giving rise to humanitarian disasters. Frontex, which was supposed to solve the whole problem, as well as Triton, are a real failure. That's why Frontex shouldn't be getting more resources."
Spain's Tania González Peñas MEP accused the EU of attempting to build a "Fortress Europe where migration policy is simply part of an alleged security policy, restricting visas, building deadly fences and walls, border controls, forced returns and sub-contracting migratory flows to non-democratic countries which are systematically violating human rights."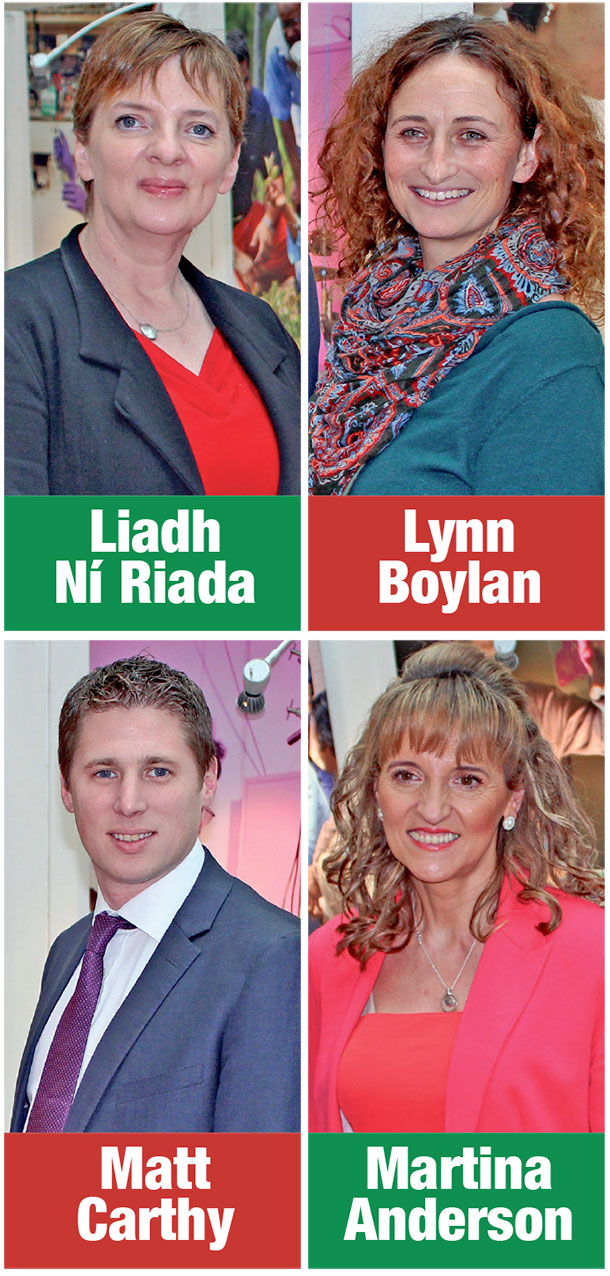 • Liadh Ní Riada, Lynn Boylan, Martina Anderson and Matt Carthy are MEPs and  members of theGUE/NGL Group in the European Parliament