2 February 2015 Edition
A voice in a vote for the Irish overseas
Sorcha Ní Mhealláin is originally from the north coast of County Derry. She's currently teaching English in São Paulo in Brazil. She's a member of the We're Coming Back campaign, which advocates for voting rights for the Irish abroad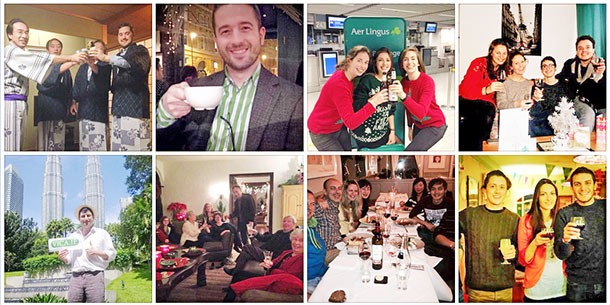 Ireland wilfully remains amongst a minority of democracies that provide no representation for their citizens abroad
ALMOST 200,000 young people have left Ireland in the last six years. That's a statistic. I am one of those people. I am more than a statistic. I am a citizen of Ireland.
I hope my exodus will only be a temporary one. Like the majority of my emigrant peers, I feel a deep-rooted connection to Ireland and I am proud of Ireland, of our history of emigration and our unique ability to remain true to our culture.  I cherish the fact that while only 6.5million people live here, 70million people around the world call Ireland home. No matter where I go in the world, I can meet someone who'll ask me "What's the craic?" because they had a "lovely Irish friend in the 1970s" or there's someone who can recommend me a "great wee Irish bar" in the area.
 Despite all of this, this country wilfully remains amongst a minority of democracies that provide no representation for their citizens abroad. 
There is little in the way of serious debate as to what the undemocratic exclusion of so many of our young people means for the Irish political dynamic. In an attempt to shed light on the issue, we wrote about about the anger of young emigrants excluded from one of most important political chapters for their generation to date – the 2015 referendum on marriage equality. Little over a week after we published that article, the Minister for the Diaspora, Jimmy Deenihan, publicly repudiated the idea that his new role involved seeking representation for the views of young emigrants on subjects like marriage equality or abortion. He prioritised extending a vote to the Irish abroad in the next Presidential election instead.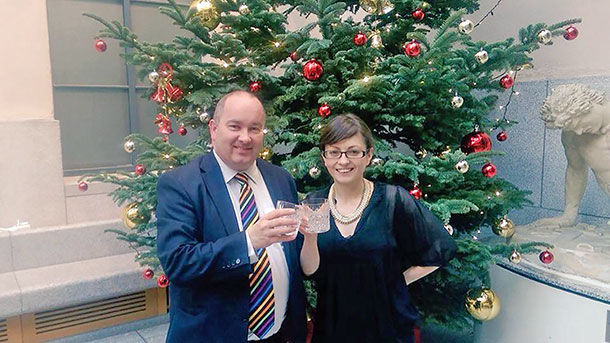 • Sinn Féin Senators Kathryn Reilly and Trevor Ó Clochartaigh show their support for the 'Toast for a Vote' campaign from inside Leinster House
A few months down the line, however, and it appears that this Irish Government has no intention of implementing even such moderate reform for Irish citizens. Cabinet was scheduled to issue a decision regarding an external vote in Irish Presidential elections before Christmas but Christmas came and went without a word. Instead, whilst meeting with us in Brussels, Taoiseach Enda Kenny went so far as to relegate the entire issue of emigrant voting rights as "a topic for the next general election and the next Government".
The Irish mainstream media have shown little interest in this blatant backtracking of the bigger issues at stake. Where is the debate on a society engaged in the paradox of searching for a fairer political model whilst simultaneously debarring a huge proportion of its youth from participating in its construction?
A significant proportion of the Irish emigrants living abroad are there out of necessity, not out of choice. A significant proportion of these people were forced to leave Ireland due to poor political and economic choices made by our government which resulted in the cutbacks and job losses we all know too well. The last thing these people need is a further 'kick when they're down', a further exclusion, a further let-down by their own country.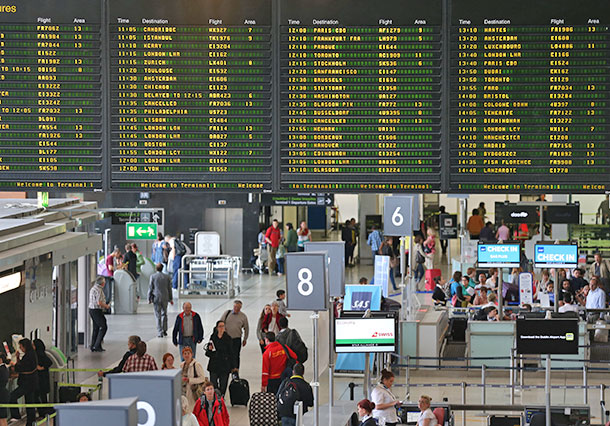 • A significant proportion of Irish emigrants are there out of necessity
Around the world, voting systems have been put in place to offer political representation to those overseas whilst continuing to ensure the relative autonomy of those still resident at home. But the Irish Government continues to leave its young emigrants out in the cold. 
If we continue to allow them to ignore the voices of thousands of young Irish people abroad, we are not only accepting but actively participating in the continuing stagnancy of our political system, as well as our future. 
Furthermore, we risk losing a generation of enthusiastic, politically active Irish people to other societies and political systems in which they will not be voiceless but in which they will be valued. 
We're Coming Back is on Facebook and Twitter