2 February 2015 Edition
Housing crisis in the North
British Government cuts to the block grant puts pressure on the Northern Executive and in the housing sector ordinary people pay the price, says Fra McCann MLA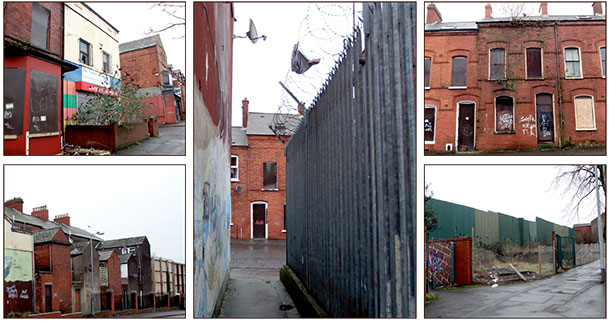 'With more than 20,000 people registered homeless, 3,500 people on waiting lists and so few houses being built, the situation can only get worse'
As the housing crisis in the North goes from bad to worse, An Phoblacht spoke to Sinn Féin's Assembly spokesperson, Fra McCann MLA He warned that the British Government's cuts strategy will "leave us with an unmitigated housing disaster".
McCann is firmly of the view that the lack of "new builds" and the "flawed points system" used to allocate houses needs to be overhauled. 
"The reality is that we are in a housing crisis here and with more than 20,000 people registered homeless, 3,500 people on waiting lists and so few houses being built, the situation can only get worse."
Added to this is the fact that so many houses are being taken out of the social housing sector and into private ownership. "This only compounds the problem as private landlords demand higher rents which people can't afford and so end up registering as homeless," Fra McCann says.
McCann says that the private sector is unregulated, the rents are overpriced and that up to £300million goes into that sector in benefit payments.
As far back as 2008, Sinn Féin called for the registration of private landlords and a charter for the protection of tenants.
Sinn Féin maintains that the Department of Social Development (DSD), the Executive department ultimately responsible for housing, "has a lot to answer for". He has accused the DSD of bias over the allocation of housing.
So convinced is the party that bias exists that, in June of last year, Assembly members Fra McCann, Alex Maskey and Mickey Brady asked the North's Equality Commission to investigate the DSD.
In May, a month prior to the Sinn Féin move, it emerged that the Equality Commission had launched its own investigation into the DSD's Facing the Future: Housing Strategy for Northern Ireland 2012-2017 policy.
Facing the Future proposes a radical overhaul of public housing policy, including the dismantling of the Housing Executive, a re-examination of the basis that social housing is allocated on, and transferring housing stock out of the public sector into private (landlord) ownership.
Sinn Féin and the Equality Commission's challenges centre on the fact that the department, then under the control of the DUP's Nelson McCausland had neither screened nor carried out an Equality Impact Assessment (EQIA) on the policy.
McCausland and the DSD were subsequently accused of manipulating the waiting list figures for north Belfast to disguise the disproportionate number of people in nationalist areas in housing need compared to their unionist counterparts.
According to McCann, the demand for housing in nationalist areas "far outstrips that in unionist areas – more houses are available in unionist areas but the reality is that nationalists cannot move into them".
He added: 
"We want a system where houses are allocated on the basis of objective need. We are happy to work with the new DSD Minister, Mervyn Storey, to bring about the necessary changes but he has to be willing to break with the past, especially in respect of equality requirements."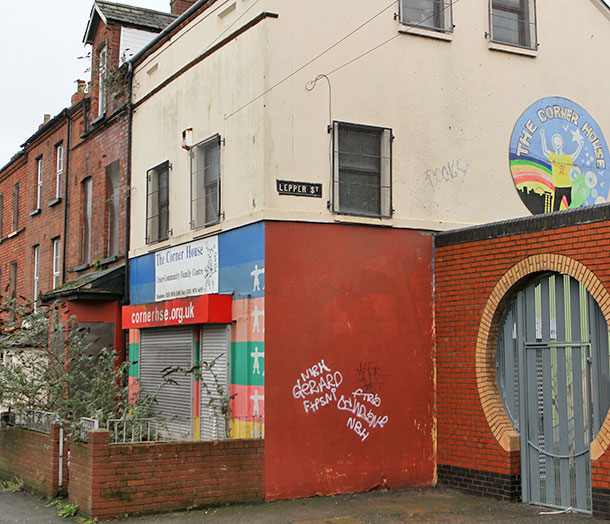 Alison's story
'ALISON' called into Fra McCann's Falls Road constituency office while An Phoblacht was there and said she didn't mind us sitting in as she asked about getting rehoused.
"Most of the cases that we deal with here are housing related," Fra tells me, "whether it's people trying to move to improved accommodation, people trying to get their first house or simply those who need repairs done."
'Alison' is a 29-year-old mother of two children living in privately-rented accommodation.
She explains that she pays £600 per month for a property which is not suitable for her children nor is "worth the rent".
As both Alison and her partner work, they cannot got enough housing points for a house from any of the many housing associations that are now responsible for the building and allocation of the North's housing.
The double whammy for the couple is that, because they are in a house, the number of points they are entitled to is minimal whereas people who are homeless will be entitled to more points.
Alison has been offered houses in areas that are miles from where she presently lives, in the mid-Falls, but these do not suit her as she works unsocial hours and at times depends on family for child-minding.
Were she to accept one of these offers she would be forced to take her children out of their present school and enroll them nearer to the new home or make a round trip through heavy traffic every schoolday.
Alison is caught in a housing trap. Fra McCann is working on her case.