1 December 2014 Edition
Aelish Morrison, Derry City and Shannon
Fógraí Bháis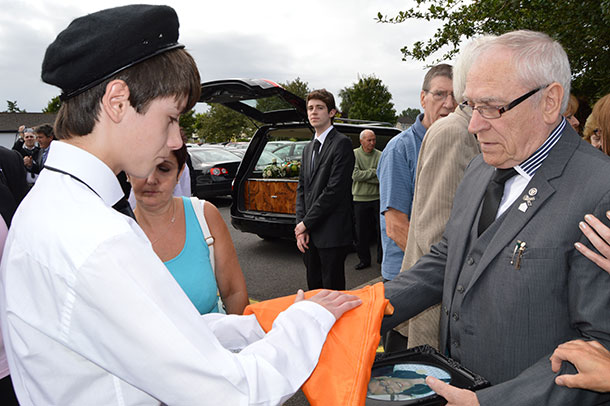 AELISH MORRISON, aged 76, died recently after a long illness bravely borne. The news of her death was received with great sadness in the town of Shannon and in her native Derry City.
Aelish was one of six daughters of James and Annie Brown and she grew up in Malin Gardens in the Creggan area of Derry.
Aelish and Charlie, her devoted husband, were married for 57 years and reared a loving family: Jean-Marie, Anita, Siobhán, Carmel, Aelish, Sharon, Caitríona, Patrick, Charles (Chuck) and Seona.
Aelish's mother, Annie Fox, came from a long-standing and renowned republican family in Derry which has been involved in every phase of republican struggle since 1916. 
Aelish and Charlie were lifelong republicans who contributed in their own quiet and unassuming fashion to the remarkable progress of Irish republicanism in recent times, not only in their adopted County Clare but throughout the country.
Many a republican and supporter of Irish freedom who needed a billet found true friendship and support from Aelish, Charlie and their family.
Heartfelt sympathy and solidarity is extended to Aelish's family from all her friends and comrades in the republican family.