29 April 2014 Edition
We need to utilise the European Investment Bank
This is funded by the European United Left/ Nordic Green Left (GUE/NGL)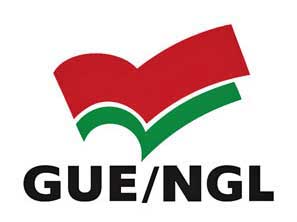 The first obstacle that we need to overcome is to get the ban lifted on the North's Executive directly accessing EIB funds
OVER the last number of years, particularly following the economic collapse, government has imposed cuts across the board from child benefit to infrastructural investment. While many of these austerity cuts would not have, of themselves, qualified for assistance from the European Investment Bank (EIB) they could have been off-set if the Irish and Westminster governments had utilised the financial facilities provided by the EIB to proceed with the many infrastructure projects that were cancelled.
I am presently working with others to achieve a €1billion stimulus package for infrastructure projects in the North. There are huge opportunities in Europe for the drawdown of funding from the European Investment Bank.
But the first obstacle that we need to overcome is to get the ban lifted on the North's Executive directly accessing EIB funds.
The construction industry was devastated by the economic collapse. If the Executive can be given direct access to this fund, rather than have to depend on a British Government initiative, and Dublin becomes more proactive in drawing down this funding we can plan a strategic path back to economic recovery across this island.
Loan facilities through the EIB are the lowest available and are obtainable for major infrastructure and capital projects.
Through these long-term, low-interest facilities we could proceed with projects such as the A5 Dublin/Derry dual carriageway, the A6 Belfast/Derry road, the Narrow Water Bridge and the Desertcreat Police and Fire Training College in County Tyrone, as well as a new Children's Hospital. These cross-Border projects would serve to stimulate economic activity in the most disadvantaged areas of the island.
The EIB could also provide the funds for a much-needed capital build project for refurbishments and new-builds in the hospital and schools estates across the island.
Such an infusion of capital would put thousands of construction workers back to work, provide a lifeline for local SMEs (particularly in the service and hospitality sectors) and drastically reduce the unemployment registers. It would reduce benefit payments and increase tax revenue that would relieve the pressure on other sections of the economy such as health and education.
There is a better way! Austerity isn't working! Stop the cuts and invest in job creation and economic recovery.