2 March 2014 Edition
Binding targets on greenhouse gas emissions make sense
This is funded by the European United Left/ Nordic Green Left (GUE/NGL)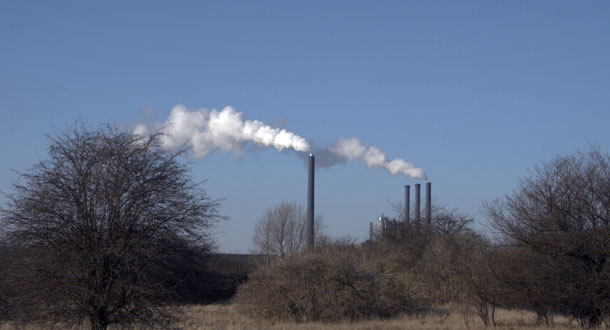 The European Commission has weak 2030 climate and energy targets, undermining the EU's position as a front-runner in decarbonisation of the economy and supporting renewable energy
EU TARGETS were set in 2008 for a greenhouse gasses (GHG) emissions reduction of 20% by 2020.
In other declarations, the European Council and the European Parliament have both stated aims of achieving between 80% and 95% reductions of GHG emissions by 2050.
It is essential that we work towards the upper end of that goal and it is important that we have milestones along the way.
To that end, the EU Environment committee voted on a climate and energy framework report in January and I am glad that the Members of the European Parliament voted in favour of three climate and energy targets by 2030, rebuffing a European Commission plan for just one fully-binding goal.
While the vote at the European Parliament has no legal force, it will inform and hopefully influence debate before summit talks between European Union leaders in March on energy and environment policy and its impact on competitiveness.
It endorses fully-binding goals for cutting climate emissions, improving energy efficiency and forcing member states to increase the amount of renewable energy they use. The three binding targets which the EP wish to see adopted by the Energy Council of Ministers in March are a reduction in GHG, renewable energy and energy efficiency. This would send a strong signal to both the Council and the Commission.
The challenge now is to ensure that these binding targets prompt compliance with the existing EU goal to obtain between 80% and 95% reduction by 2050. This has been made more difficult with the Climate Change package recently presented by the EU Commission just four months after the International Panel on Climate Change published a report showing that 95% of scientific research points to human action being the cause of climate change.

The Commission has unfortunately published weak 2030 climate and energy targets, undermining the EU's position as a front-runner in decarbonisation of the economy and supporting renewable energy.
Despite the Commission's own 2030 impact assessment, which found that a renewable energy target of 30% would create 568,000 more jobs, the right-wing/conservative MEPs pushed for a single overall target. However, at Committee level their efforts were thwarted.
The Commission's position is seen as a sop to the British Government and Poland, who want to pursue risky or dirty energy from nuclear and shale gas despite their having already been a seismic tremor in the north of England caused by fracking activity.
The International Panel on Climate Change report calls on the Commission to include a mandatory Environmental Impact Assessment for any exploration or extraction of shale gas in any legislation on hydraulic fracturing and for transparency of data on the chemicals that are used in the process.
It makes sense to have binding targets which would clearly demonstrate that Europe is committed to achieving its 2050 GHG emissions targets.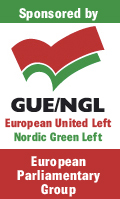 Martina Anderson MEP is a member of the GUE/NGL Group in the European Parliament