12 January 2014 Edition
Cairde Youth launched in Scotland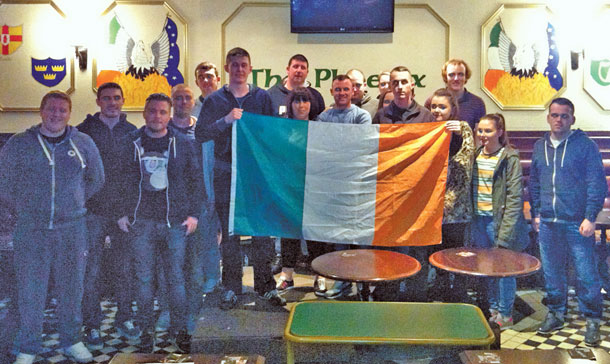 CAIRDE na hÉireann's impressive growth in Scotland has led it to setting up its very own youth group for republicans aged 14 to 25.
Cairde Republican Youth will give younger people a forum and a focus for political and social activity in support of Sinn Féin and the Irish community in Scotland as well as issues such as the Bedroom Tax and youth unemployment.
The youth group's committee was elected at its first AGM just before Christmas with a constitution also being established for the group.
The committee consists of Chair, Vice-Chair, Secretary, Treasurer, Campaigns & Publicity Officer, Women's  & Equality Officer, and Political Developments & Education Officer.
Its first public activity was a food collection over the festive season for a homeless shelter in Coatbridge and Glasgow.
Follow Cairde Republican Youth on Twitter @CairdeYouth. on, Córa and Laoise.