1 September 2013 Edition
Fianna Gael
Fine Gael and Fianna Fáil veterans propose merger of two big conservative parties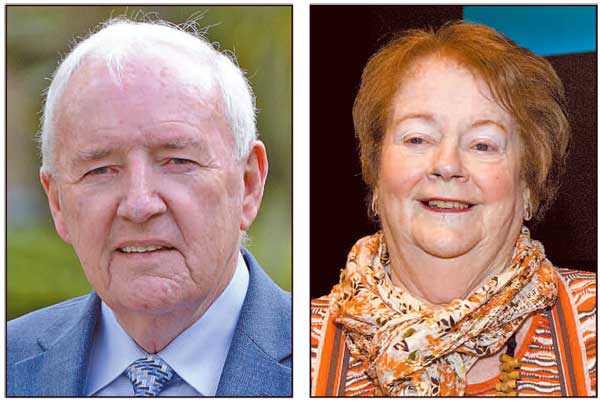 Does it make any sense to have Fine Gael and Fianna Fáil 'tussling for power where, for so long, the width of a sheet of tissue paper scarcely separated their policies', asks Bill O'Herlihy
IT'S ALMOST TIME for the annual Budget in the 26 Counties, that time of year where Fine Gael will tell us that they are being 'fair' as they hack away at public services, while Fianna Fáil scream with faux outrage at any cutbacks or new taxes introduced, as if they wouldn't do the exact same thing back in power.
But now the Fianna Fáil former deputy leader, Mary O'Rourke has a simple solution to ending the phoney war which has been playing out since the foundation of the state. She suggests it's time that Fianna Fáil and Fine Gael bury the Civil War hatchet and go into coalition with each other come the next general election.
This same line was echoed by veteran RTÉ broadcaster and Fine Gael strategist Bill O'Herlihy during his keynote speech to the annual Beál na mBláth commemoration in Cork on 25 August, saying that such a coaliton would somehow benefit the people of Ireland. O'Herlihy hit the nail on the head when he asked:
"Does it make any sense to have the major political parties tussling for power where, for so long, the width of a sheet of tissue paper scarcely separated their policies?"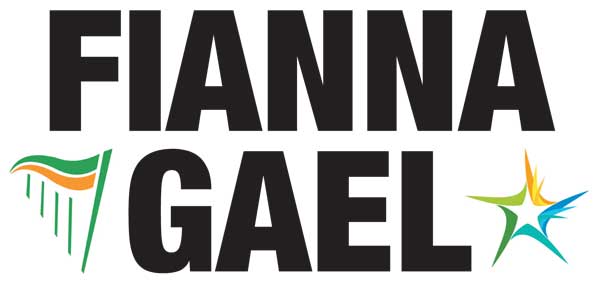 Sinn Féin Education spokesperson Jonathan O'Brien TD said such a merger "would put a stop to the carry-on in the Dáil where they pretend to disagree with each other" but the Cork North-Central TD cautioned that it would be "a disaster" for working people to see such a party in government.
"They are both parties which favour protecting the banks and big business and imposing vicious austerity policies on working people."
Shortly afterwards, Labour (perhaps feeling a little left out of the spotlight) decided to get in on the action. Labour Chief Whip Emmet Stagg TD departed from the usual Labour line of recent times when he said he can "foresee Sinn Féin and the Labour Party joining together in some form".
The response from Sinn Féin was swift.
Finance spokesperson Pearse Doherty TD noted how it was Emmet Stagg in his capacity as Chief Whip who made sure Labour TDs voted in favour of harsh austerity policies, cutbacks to public services and the unfair Property Tax.
"If Emmet Stagg or anyone else in the Labour Party is really seeking a new form of politics and a stronger Left in Ireland then the first thing they need to do is to pull out of the Coalition with Fine Gael," Pearse Doherty said. "Then the possibility of co-operation among parties of the Left can be looked at realistically."