30 April 2013
Spanish Civil War – Dublin plaque unveiling (May 4) to International Brigades volunteers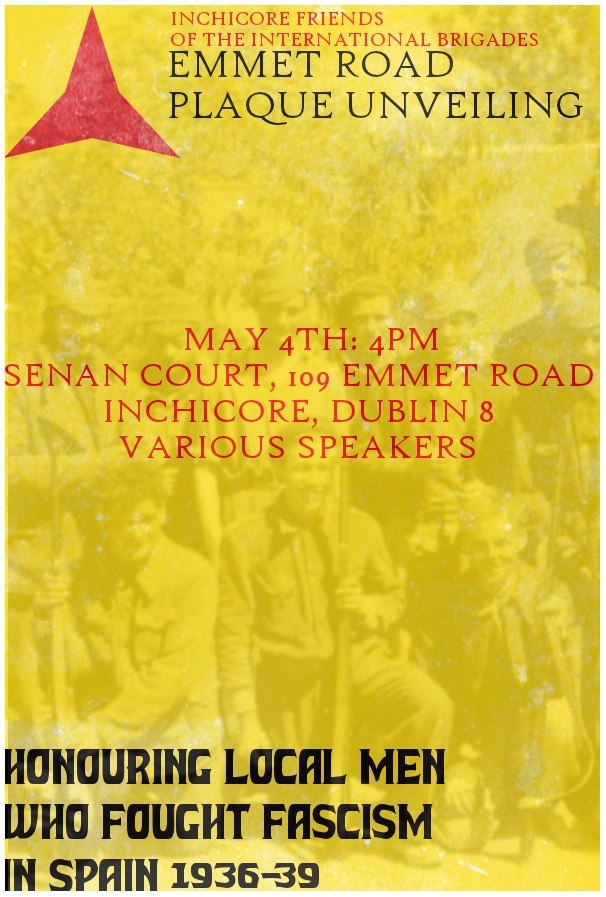 Of the six men commemorated, two came from a Protestant background and all had republican or communist connections
ON 4 MAY, in Dublin, the Inchicore Friends of the International Brigades are erecting a plaque to the memory of six local men who went to Spain to defend the Spanish Republic against the military coup of July 1936.
Seen by many as the first act of the Second World War, the Spanish conflict pitted the majority of Spaniards and their democratically-elected government against their own military, backed by troops, aviation and materiel from Hitler's Germany and Mussolini's Italy.
A non-intervention pact arranged between the European democracies forced the Spanish Government to rely on the assistance of the Soviet Union, however tensions between the disparate elements supporting the government and increasing military assistance from international fascism and global capital ensured the victory of Franco's armies and the subjection of the Spanish people. The repression continued until the dictator's death in 1975.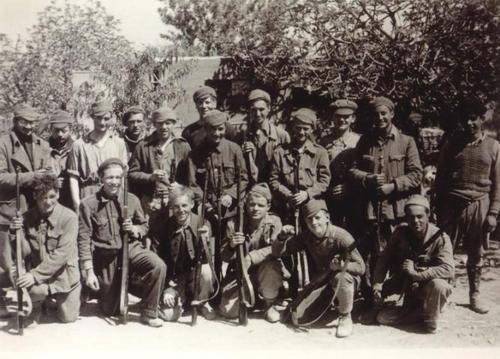 • Irish Volunteers of the International Brigades
Inchicore is unusual because of its development around the railway works and for the multiplicity of religious faiths (and none) represented in its workforce. Perhaps as a result of this mixture of socialism and non-conformity, Inchicore had a unique concentration of volunteers in the ranks of the International Brigades.
Of the six men commemorated, two came from a Protestant background and all had republican or communist connections. Three died in Spain and one survivor was to write perhaps the most significant first-hand account of the early fighting (Joe Monks, With the Reds in Andulusia, London, 1985).
❏  The Inchicore Friends of the International Brigades is a local group dedicated to remembering those who volunteered to defend the Spanish Republic against the forces of international fascism and capital.
As part of the Friends of the International Brigades in Ireland (FIBI), the group is affiliated with the International Brigades Memorial Trust.
Future projects include the erection of a memorial to Jim Prendergast in Temple Bar in September 2013 and the continuation of a second-level schools' essay competition, launched successfully in 2012.