28 April 2013 Edition
BAI's TV and radio fairness code fails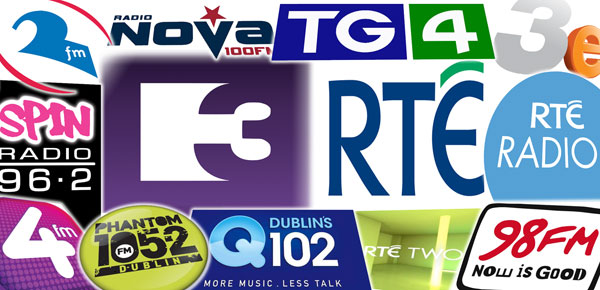 Censorship, advertiser-driven programming and allowing media empires emerge has created a news desert in Ireland
FAIRNESS, objectivity and impartiality in the Irish news media – what are the steps to such a utopia?
For the Broadcasting Authority of Ireland (BAI), it is a world:
 Where interviewees could be made aware of the questions before they go on air;
Where, even after an interview is conducted, it cannot be broadcast without the consent of the interviewee;
Where secret filming and recording, the cornerstone of many investigative reports, is only to be used in "exceptional circumstances";
Where door-stepping may "contravene fairness".
These were just some of the elements of the new BAI code on fairness, objectivity and impartiality published in April. They restrict the daily work of journalists unnecessarily and will not create fairness in news media reporting. It will protect bad journalism and frustrate real investigative reporting.
The code doesn't promote impartiality or objectivity and doesn't address an Irish media culture that frustrates fairness. Censorship, advertiser-driven programming and allowing media empires emerge has created a news desert in Ireland.
The first issue is the culture of self-censorship in Irish media, particularly the news.
There is the little matter of political censorship of TV and radio meted out firstly by then Labour Minister Conor Cruise O'Brien in the early 1970s and perpetuated by successive Fianna Fáil, Fine Gael, and Labour ministers until 1994, when Michael D Higgins finally rescinded the infamous Section 31 censorship order.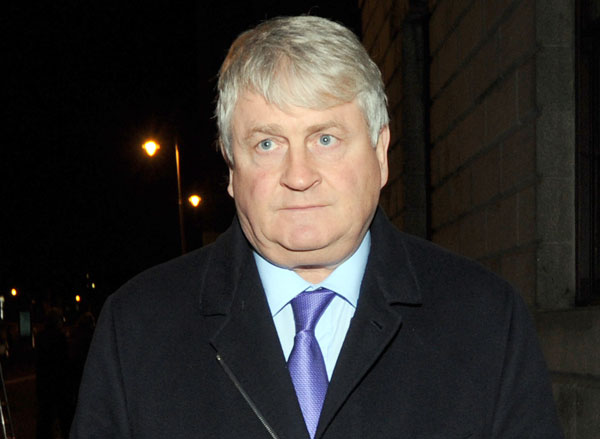 • Denis O'Brien's Communicorp has 47% of Dublin's weekday radio listenership
By then the number of national investigative journalists in Ireland struggled to reach double figures: lots of news readers, lots of media content, very little real questioning.
The broadcast media sector has grown over the last 25 years. In 1988, Dublin, the state's largest media market, had two legal radio stations: Radio 1 and 2FM; now there are 13 (of which one, Newstalk, is a dedicated news channel), all created by BAI licences.
98FM, Nova, 4FM, Spin, Q102, 2FM and Phantom play music: no investigative journalism, no breaking news stories. Just listen in to Spin's Rory with the Story and their Five-Word Weather and you get the idea. Under new codes being considered by the BAI, some of these stations will have no news at all.
Today FM and 4FM were supposed to be 60% talk, current affairs and news stations. Both have managed to renegotiate their licences. On Today FM we get two hours of Matt Cooper daily as their weekday current affairs offering.
Then there are the ownership issues.
Denis O'Brien's Communicorp now has (according to the 2012 JNLR figures) 47% of the average weekday radio listenership in Dublin through control of 98FM, NewsTalk, Today FM, Spin and Phantom.
UTV's ownership of FM104 and Q102 gives it a 32% market share in Dublin.
TV3 and 3e are owned by equity venture capital firm Doughty Hanson.
Still though no rules on ownership and fairness.
In TV nationally, RTÉ 1, has been joined by Network 2, TV3 and TG4.
TV3 would have little real investigation or inquisition and if it wasn't for Vincent Browne's weeknight show there would be almost nothing of substance on the channel. TG4 has made a significant impact on documentary-making but is this the best of having three extra TV stations? One late-night show and historical documentaries?
• Today FM's Matt Cooper, RTÉ 'Morning Ireland' presenter Cathal Mac Coille and TV3's Vincent Browne
RTÉ has cut its current affairs output, recasting shows such as Ryan Tubridy's radio programme and Five Seven Live as light entertainment and current affairs to have sponsors.
It raises the question whether the debacles in RTÉ of the Mission to Prey documentary and 'Tweetgate' were driven by the need to get a big audience to impress advertisers. RTÉ has still not explained why it had a strict code of practice for the Leinster House election debates only to abandon it when it came to the Presidential debate.
With these new guidelines the music-driven stations will stick to replicating what is on RTÉ. RTÉ will continue their tradition of hectoring interviews, so much loved on Morning Ireland and the News at One but which rarely get to the truth, showing us instead how grumpy Cathal Mac Coille & Co are in the early morning. Newstalk shows will be as interesting as their owners permit them and we can all escape to Lyric FM. Thanks, BAI, you have made a difference.