23 February 2013
All the queen's horse meat for all the queen's men – 'Paper Round'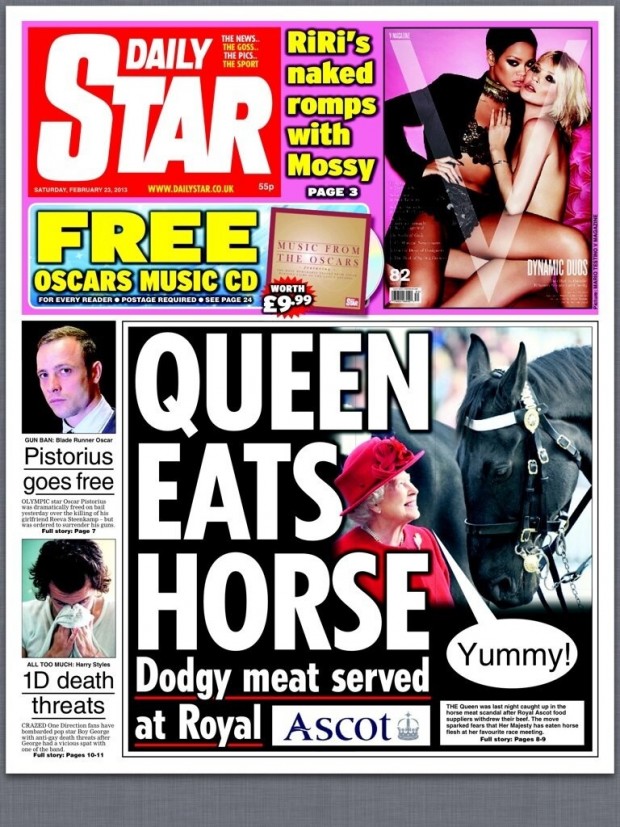 SHOCK HEADLINES for some Saturday tabloid readers to chew over.
The Daily Star fears that posh people such as Queen Elizabeth may have been swallowing horse meat in their meals watching her favourite horses at the gold plate race event at Royal Ascot.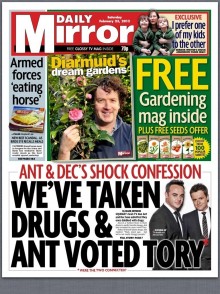 The Star's runaway front page pulls up the headline "QUEEN EATS HORSE" with a pic of Her Maj looking lovingly at a horse's head and puts the word in her mouth "Yummy!"
Over at the Daily Mirror, there's a plateful of tasteless tattle, including the news that British Army burgers contained horse meat, news that won't go down well with the cavalry at Horseguards Parade.
The main headline, however, is even more stomach turning: "ANT & DEC'S SHOCK CONFESSION – WE'VE TAKEN DRUGS AND ANT VOTED TORY."
The Mirror anticipates readers' stunned reaction and adds the perhaps obvious tagline: "Were the two connected?"
Special 1916 Centenary Edition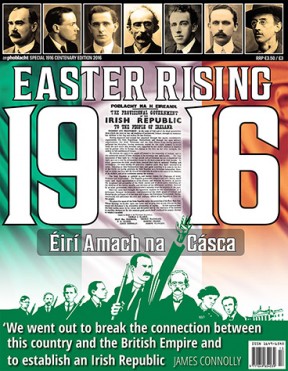 INCLUDING:
• Introduction by Sinn Féin President Gerry Adams 
• 1916 Ceannairí  | Biographies of the leading men and women who took part in the Rising
• Seven Days, Seven Men, Seven Hills | By Éamonn Mac Thomáis, republican activist, writer and historian
• Women in struggle | by Máire Comerford, a lifelong republican who witnessed central events in 1916-23
• Chronology of events 
• Map and description of the main battles and major events
• The Rising outside Dublin
• Stop press! Censorship and the media reaction to Easter 1916
• Roger Casement | 1916 rebel and a national hero on the Faroe Islands
• Internationalists in the Easter Rising | Scandinavian rebels in the GPO and ANZAC troops in Trinity College
An initiative for dialogue 
for reconciliation 
— — — — — — —
Contributions from key figures in the churches, academia and wider civic society as well as senior republican figures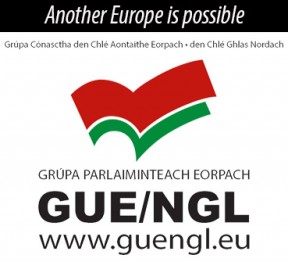 Premium Online Service For Only €10 Per Year
For less than €1 a month, you get An Phoblacht's Premium Online Service. Sign up today!
PREMIUM SERVICE:
Full access to all An Phoblacht articles
Interactive online PDF Booklet of each edition
Access to our historic Archives
Discounts for the Online Sinn Féin Shop
An Phoblacht on Twitter