24 February 2013
ETA leader apologises to victims and calls for 'just and lasting peace'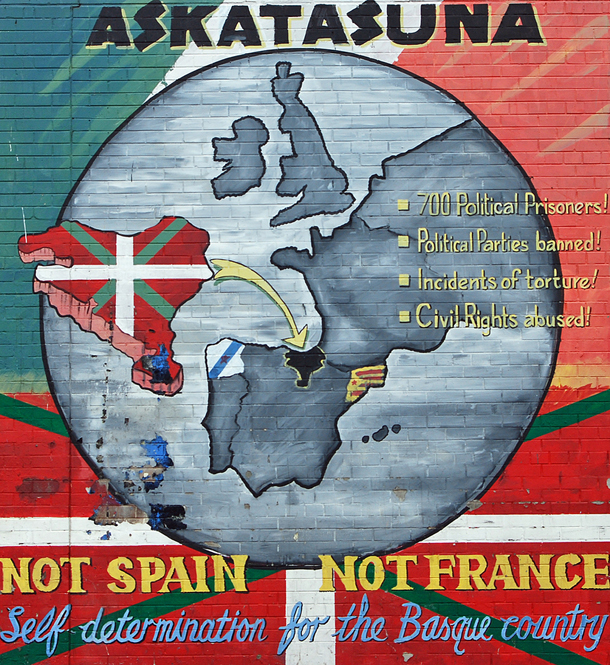 Statement calls on Spanish and French states to 'finish with the cycle of violence'
THE FORMER military commander of ETA has read a statement on behalf of the organisation calling for a just and lasting peace in the Basque Country and apologised to victims of the conflict during his trial in Paris.
Garikoitz Aspiazu (known by the name 'Txeroki') apologised on Tuesday "to all the people who, without having any responsibility, have suffered because of ETA's activity". He said ETA is committed to a "just and lasting peace".
Txeroki, who is on trial with nine other alleged ETA members, said the statement had been authorised by the ETA leadership.
He went on to call on the Spanish and French states to "finish with the cycle of violence" and "put aside the logic of political revenge [to] give an opportunity for dialogue".
The statement also reiterated a timetable of proposals for the advancement of a peace process which includes the return of Basque prisoners to the Basque Country, the disarmament of ETA and the demilitarisation of the Basque Country.
ETA announced a permanent ceasefire in October 2011 and has said it is committed to pursuing Basque independence through peaceful political means. Despite this, the Spanish and French states still refuse to negotiate or release political prisoners.
❏ The peace process call came ahead of the founding congress of new Basque pro-independence political coalition Sortu this weekend.
Representatives from the African National Congress (ANC), Sinn Féin, the Polisario Front (Western Sahara), Tamil Global Forum and other progressive and national liberation movements attended the event.