24 February 2013
ETA leader apologises to victims and calls for 'just and lasting peace'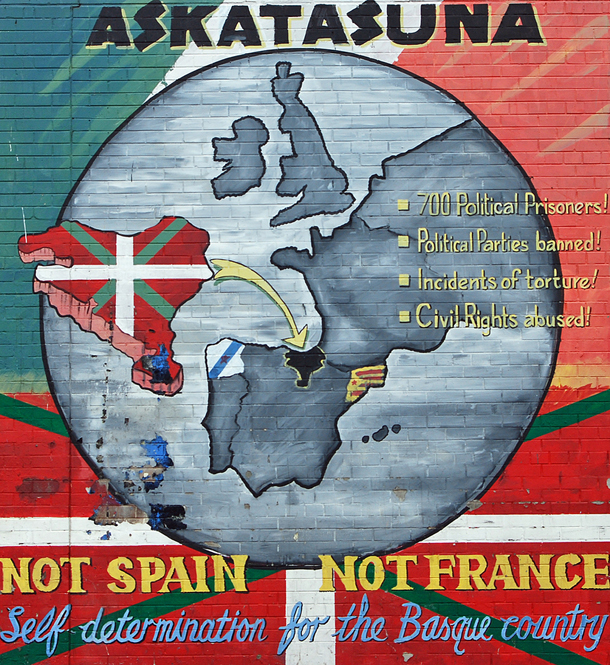 Statement calls on Spanish and French states to 'finish with the cycle of violence'
THE FORMER military commander of ETA has read a statement on behalf of the organisation calling for a just and lasting peace in the Basque Country and apologised to victims of the conflict during his trial in Paris.
Garikoitz Aspiazu (known by the name 'Txeroki') apologised on Tuesday "to all the people who, without having any responsibility, have suffered because of ETA's activity". He said ETA is committed to a "just and lasting peace".
Txeroki, who is on trial with nine other alleged ETA members, said the statement had been authorised by the ETA leadership.
He went on to call on the Spanish and French states to "finish with the cycle of violence" and "put aside the logic of political revenge [to] give an opportunity for dialogue".
The statement also reiterated a timetable of proposals for the advancement of a peace process which includes the return of Basque prisoners to the Basque Country, the disarmament of ETA and the demilitarisation of the Basque Country.
ETA announced a permanent ceasefire in October 2011 and has said it is committed to pursuing Basque independence through peaceful political means. Despite this, the Spanish and French states still refuse to negotiate or release political prisoners.
❏ The peace process call came ahead of the founding congress of new Basque pro-independence political coalition Sortu this weekend.
Representatives from the African National Congress (ANC), Sinn Féin, the Polisario Front (Western Sahara), Tamil Global Forum and other progressive and national liberation movements attended the event.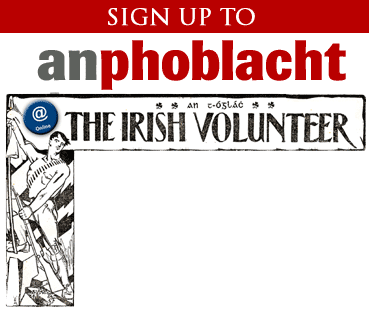 Fascinating insights into
Irish revolutionary history now online
Every week over the next two years, An Phoblacht is making all the editions of The Irish Volunteer – the newspaper of the Irish Volunteer movement – available online exactly 100 years after they were first published
The Irish Volunteer — tOglách na hÉireann was first published on 7 February 1914 and every week until 22 April 1916, just days before the Easter Rising.
Acting as the official newspaper of the Irish Volunteers it outlined the political views of the leadership and reported on the and important events, such as the Howth Gun Running of 1914.
Included in its pages alongside political opinions and news reports are various advertisements for such items as revolvers, bandoliers and military uniforms from stockists across Ireland.
You can now read these fascinating insights into Irish revolutionary history with an online subscription to An Phoblacht for just €10 per year. This includes a digital copy of each new edition of the paper and Iris magazine, access to our digitised historic archives as well as copies of The Irish Volunteer.
Premium Online Service For Only €10 Per Year
For less than €1 a month, you get An Phoblacht's Premium Online Service. Sign up today!
PREMIUM SERVICE:
Full access to all An Phoblacht articles
Interactive online PDF Booklet of each edition
Access to our historic Archives
Discounts for the Online Sinn Féin Shop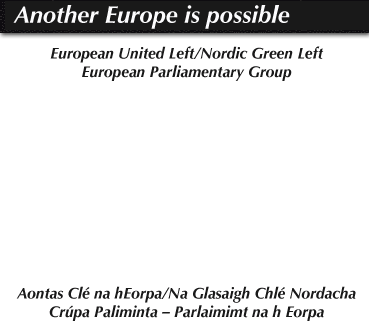 An Phoblacht on Twitter