23 February 2013
9th annual 'Israeli Apartheid Week' events in Ireland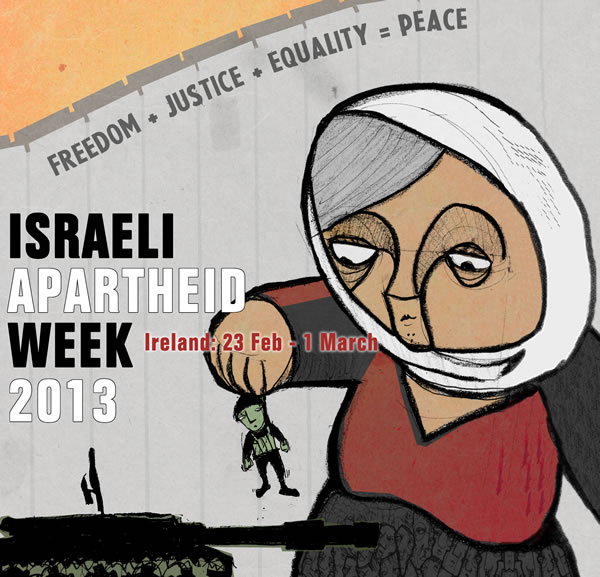 Last year, events were held in more than 250 cities across the globe
THE 9th annual Israeli Apartheid Week  is held in cities and campuses across the globe between 23 February and 1 March.
In Ireland, the Ireland Palestine Solidarity Campaign (IPSC) will be organising a week of events to raise awareness about Israel's apartheid policies towards the Palestinians and to build support for the growing campaign of Boycott, Divestment, and Sanctions against Israel.
The IPSC says events in Ireland "will highlight the many injustices that continue to make BDS so crucial in the struggle against apartheid and for freedom, justice, equality, and peace".
Full list of events here.