9 January 2013
Video: Dublin unionist protest – Mary Lou McDonald TD on protests and equality
'The decision of Belfast City Council to restrict the flying of the Union flag was a democratic decision that must be respected by everyone.'
SINN FÉIN deputy leader Mary Lou McDonald TD has called on the organisers of the loyalist protest scheduled in Dublin on Saturday to reconsider their plans and cancel the event.
If it does go ahead, she has asked people who would oppose it to use "commonsense" and "stay away".
Deputy McDonald said the flag protests, North and South, should come to an end and the democratic decision of Belfast City Council should be respected.
Speaking on Wednesday afternoon at the Dáil, where Saturday's protest is earmarked for, Deputy McDonald said:
"The decision of Belfast City Council to restrict the flying of the Union flag was a democratic decision that must be respected by everyone. It is a compromise decision that allows the Union flag to fly on 18 designated days a year.  It should be noted that the Irish Tricolour is not facilitated at all.
"Belfast is no longer a unionist-dominated city. Belfast is a shared city.  Flags and emblems must reflect that reality.
"The protests and violence that has flared has been orchestrated by the UVF but it was stoked by unionist politicians who put out 40,000 inflammatory leaflets in the wake of this decision.
"These protests must stop and the democratic decision of Belfast City Council respected.  The organisers of the protest due to take place in Dublin this weekend need to reconsider their plans. This is nothing more than a publicity stunt designed to stoke tensions in Dublin. It will do nothing to change the decision of Belfast City Council.
"In the event that the protest goes ahead, I call on all Dublin people and others in the city to avoid any confrontation with the protesters."
Special 1916 Centenary Edition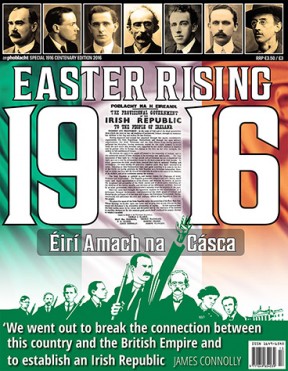 INCLUDING:
• Introduction by Sinn Féin President Gerry Adams 
• 1916 Ceannairí  | Biographies of the leading men and women who took part in the Rising
• Seven Days, Seven Men, Seven Hills | By Éamonn Mac Thomáis, republican activist, writer and historian
• Women in struggle | by Máire Comerford, a lifelong republican who witnessed central events in 1916-23
• Chronology of events 
• Map and description of the main battles and major events
• The Rising outside Dublin
• Stop press! Censorship and the media reaction to Easter 1916
• Roger Casement | 1916 rebel and a national hero on the Faroe Islands
• Internationalists in the Easter Rising | Scandinavian rebels in the GPO and ANZAC troops in Trinity College
An initiative for dialogue 
for reconciliation 
— — — — — — —
Contributions from key figures in the churches, academia and wider civic society as well as senior republican figures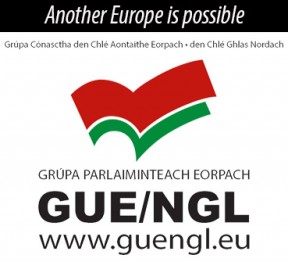 Premium Online Service For Only €10 Per Year
For less than €1 a month, you get An Phoblacht's Premium Online Service. Sign up today!
PREMIUM SERVICE:
Full access to all An Phoblacht articles
Interactive online PDF Booklet of each edition
Access to our historic Archives
Discounts for the Online Sinn Féin Shop
An Phoblacht on Twitter