10 December 2012
Geraldine Finucane unveils new mural to civil rights lawyer Pat Finucane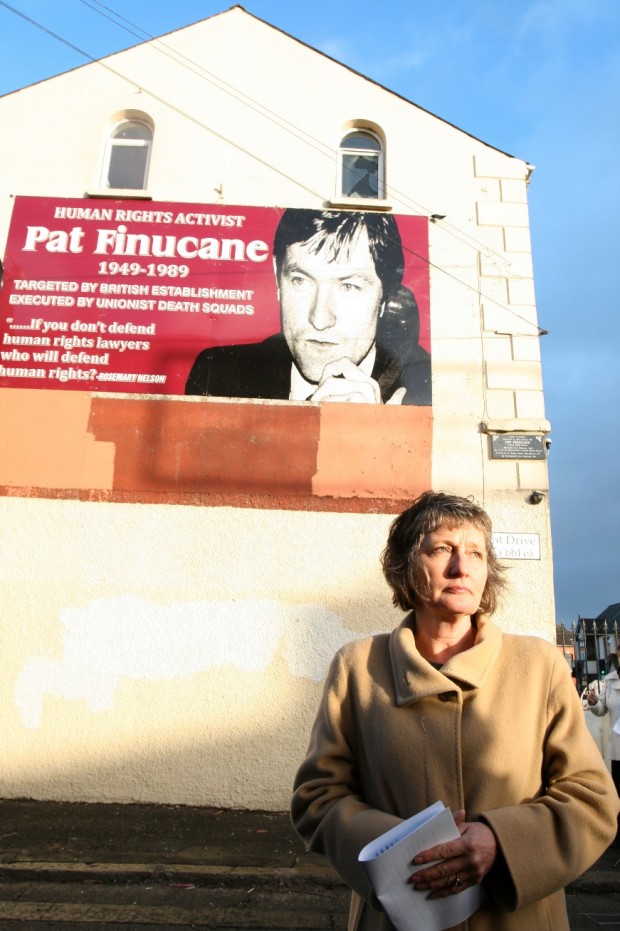 'I will not accept that a review by a lawyer could ever be a substitute for an independent inquiry.'
A NEW MURAL was unveiled in Beechmount Drive, west Belfast, at the weekend ahead of British Government report into the killing of solicitor Pat Finucane, who was shot dead at home, in front of his family, in February 1989.
The report, by Sir Desmond Da Silva QC, will be published on Wednesday 12 December.
Collusion between British state forces – responsible to the British Government – and the unionist death squad that claimed responsibility has always been evident.
Pat's widow, Geraldine, speaking at the mural unveiling (chaired by Clara Reilly of Relatives for Justice), said her husband and many others were the "victims of one of the most appalling examples of British Government policy ever to be implemented in Ireland: the policy of state collusion".
She said the family will judge the report into Pat's death "on its merits", adding:
"I will not accept that a review by a lawyer could ever be a substitute for an independent inquiry."
Sinn Féin President Gerry Adams TD said that the reason the British have worked so hard to avoid a public inquiry is because this case goes to the heart of British state collusion with unionist death squads.
"The Pat Finucane case, through its disclosure of the connections between the British Government, its military and intelligence agencies, the RUC and unionist death squads, exposes the use of those death squads at the highest level of government, its involvement in the mass murder of citizens, and in the smuggling of weapons to facilitate this."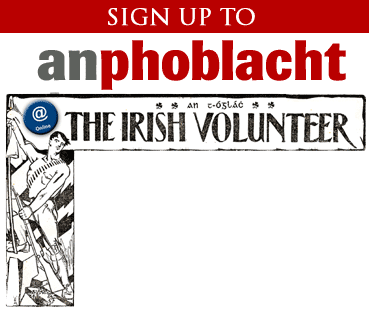 Fascinating insights into
Irish revolutionary history now online
Every week over the next two years, An Phoblacht is making all the editions of The Irish Volunteer – the newspaper of the Irish Volunteer movement – available online exactly 100 years after they were first published
The Irish Volunteer — tOglách na hÉireann was first published on 7 February 1914 and every week until 22 April 1916, just days before the Easter Rising.
Acting as the official newspaper of the Irish Volunteers it outlined the political views of the leadership and reported on the and important events, such as the Howth Gun Running of 1914.
Included in its pages alongside political opinions and news reports are various advertisements for such items as revolvers, bandoliers and military uniforms from stockists across Ireland.
You can now read these fascinating insights into Irish revolutionary history with an online subscription to An Phoblacht for just €10 per year. This includes a digital copy of each new edition of the paper and Iris magazine, access to our digitised historic archives as well as copies of The Irish Volunteer.
Premium Online Service For Only €10 Per Year
For less than €1 a month, you get An Phoblacht's Premium Online Service. Sign up today!
PREMIUM SERVICE:
Full access to all An Phoblacht articles
Interactive online PDF Booklet of each edition
Access to our historic Archives
Discounts for the Online Sinn Féin Shop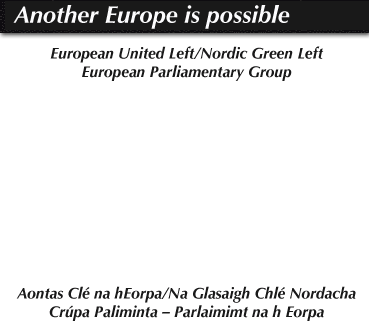 An Phoblacht on Twitter