27 November 2012
IRA Volunteer Pearse Jordan 20th anniversary commemoration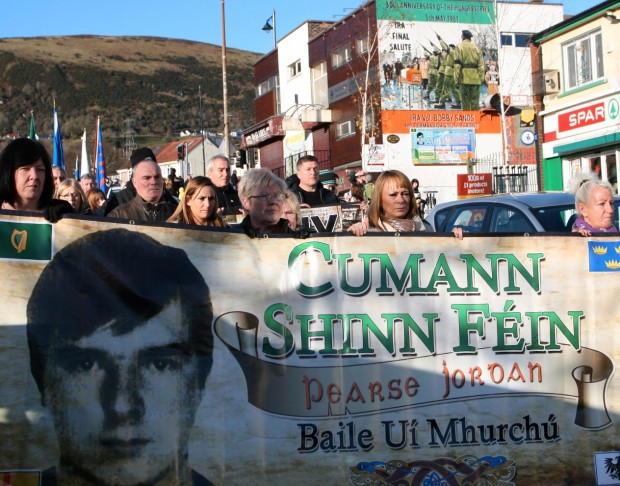 THE 20th anniversary of the summary execution of IRA Volunteer Pearse Jordan was marked in west Belfast on Sunday 25 November, the exact date of his death, by a parade through the Upper Springfield and Ballymurphy areas where he lived.
A plaque in honour of  the 22-year-old Volunteer was also erected on his family home as part of the commemorations.
His mother and father, Teresa and Hugh, unveiled the memorial stone watched by a huge crowd including the many republican flute bands who were competing in the annual Pearse Jordan Band Competition.