19 November 2012
Unions must lead campaign to repudiate bank debt, says TEEU president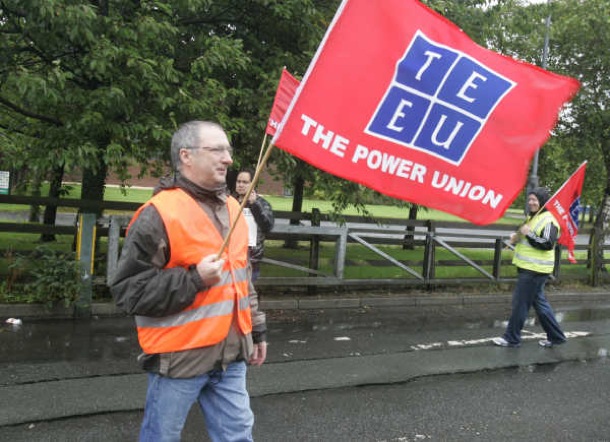 'There is a crisis of confidence in the unions, and among the general public, whose trust in us was high going into the present crisis.'
THE Technical Engineering and Electrical Union is to contact 'like-minded unions' to try and get the Anglo Irish bank debt off the public's back by having it legally declared illegitimate.
A motion by the union's president, Frank Keoghan, at its conference in Portlaoise seeks "international legal opinion regarding the possibility of mounting a successful legal challenge declaring the Anglo Irish debt odious and illegitimate and, in so doing, prevent its repayment, in particular, the repayment of €3.1billion on 31 March next".
The TEEU president said:
"There is a crisis of confidence in the unions, and among the general public, whose trust in us was high going into the present crisis."
He told members that unions need to resume their leadership role – as the largest democratic social solidarity organisations in the country – in defending those values.