12 November 2012
Ex-RUC officers to decide which evidence will be heard at RUC 'shoot to kill' inquests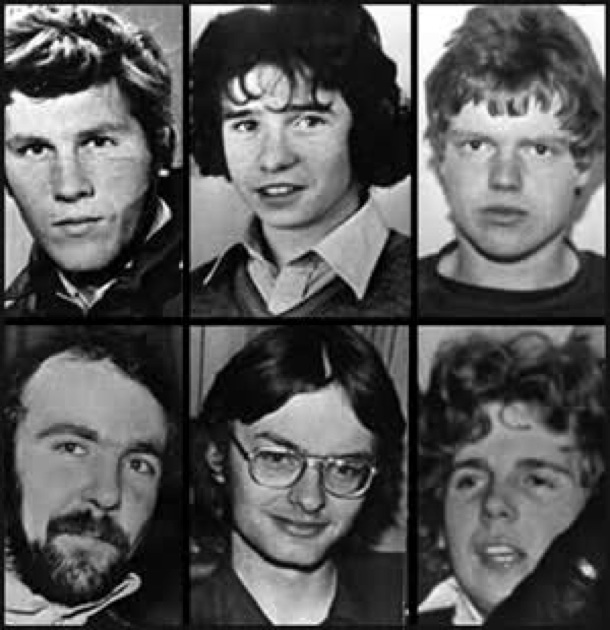 A specially-trained RUC unit, known as E4a, was behind the operations – E4a had been trained by the SAS
FIVE FORMER RUC OFFICERS – four from Special Branch and one from RUC Intelligence – will decide which crucial evidence from top secret intelligence files should be disclosed at inquests into some of the RUC's most controversial killings by a unit trained by the SAS.
The role has been given to the five by PSNI Chief Constable Matt Baggott. News investigation website The Detail says that Senior Coroner John Leckey and Baggott are "at loggerheads" because Leckey "wants answers first as to how former members of the force's Special Branch have been chosen by the Chief Constable to decide what sensitive information should be disclosed" about the killings in 1982.
Inquests are due into the cases of:-
● Unarmed IRA Volunteers Eugene Toman, Seán Burns and Gervaise McKerr, shot dead on 11 November 1982 near Craigavon;
● Teenager Michael Tighe, shot dead on 24 November 1982 at a farm near Lurgan;
● Unarmed INLA members Seamus Grew and Roddy Carroll on 12 December 1982, shot dead near Craigavon.
A specially-trained RUC unit, known as E4a, was behind the operations; E4a had been trained by the SAS.
The killings led to an international outcry and allegations that the British state was operating a shoot-to-kill policy. Reacting to domestic and international pressure, the British Government appointed John Stalker, Deputy Chief Constable of Greater Manchester, to investigate the allegations.
Stalker attempted to conduct an effective and thorough examination of the killings but was obstructed from the outset by the RUC, including then Chief Constable Sir John Hermon. Stalker was removed from the investigation on the eve of him questioning Hermon under police caution.
Stalker's replacement, Colin Sampson, completed the report but it was never made public.
Before his removal, Stalker recommended that a number of RUC officers involved in the murders of Seamus Grew and Roddy Carroll be prosecuted for the shootings and perverting the course of justice.
The Detail reports:
"A key part of the evidence to be heard in the forthcoming inquests relates to a report written by then Greater Manchester Deputy Chief Constable John Stalker, who had been called in to investigate the shootings in 1984.
"Stalker's report has been kept under wraps for nearly 30 years after he was dramatically removed from the investigation in 1986 shortly before his findings were due to be published.
"He later wrote that he only came to realise the overwhelming influence Special Branch had over the rest of the RUC when his investigation started."
Stalker had written:
"The Special Branch targeted the suspected terrorists, they briefed the officers, and after the shootings they removed the men, cars and guns for a private debriefing before CID officers were allowed any access to these crucial matters."
Although there is no suggestion that the former RUC officers handling the inquest evidence were involved in these killings, the coroner has asked the PSNI Chief Constable to provide him with information relating to the role the former officers had played in Special Branch. Matt Baggott has refused.
In a letter to the coroner's office, a lawyer acting for the PSNI wrote:
"It is not accepted that the Senior Coroner has power to direct inquiries to the Chief Constable in respect of his staff or the contractors he engages to assist in the discharge of his statutory functions."
2014 – A YEAR OF CHANGE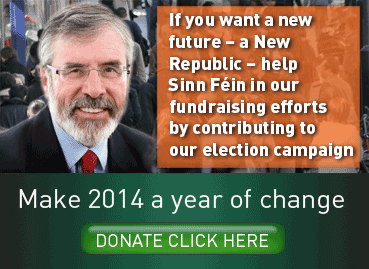 A chara,
Sinn Féin is in government in the North and is a major political party in the Dáil and in local government across this island.
We are the only all-Ireland political party and with each passing day our membership is increasing, our organisational capacity is improving, and we are presenting realistic alternative policies to meet the needs of 21st century Ireland.
On May 22nd and May 23rd, more than 350 men and women will be standing for Sinn Féin in the European and local government elections, north and south.
For those who reject austerity and want a different future, a better future; who want hope for themselves and for their families; who want jobs and prosperity; and who want a real republic on this island – Sinn Féin is that future.
Make 2014 a year of change.
If you want a new future – a New Republic – help Sinn Féin in our fundraising efforts by contributing to our election campaign.
Thank you for whatever you can afford.
Lánaigí libh agus beirigí bua!
Is mise,
Gerry Adams TD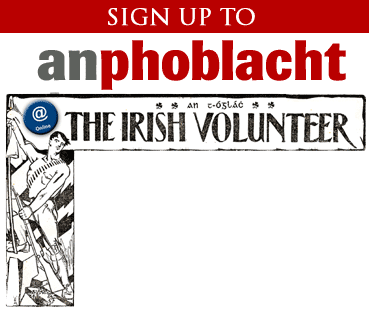 Fascinating insights into
Irish revolutionary history
for you to read online
Every week over the next two years, An Phoblacht is making all the editions of The Irish Volunteer – the newspaper of the Irish Volunteer movement – available online exactly 100 years after they were first published
The Irish Volunteer — tOglác na hÉireann was first published on 7 February 1914 and every week until 22 April 1916, just days before the Easter Rising.
Acting as the official newspaper of the Irish Volunteers it outlined the political views of the leadership and reported on the and important events, such as the Howth Gun Running of 1914.
Included in its pages alongside political opinions and news reports are various advertisements for such items as revolvers, bandoliers and military uniforms from stockists across Ireland.
You can now read these fascinating insights into Irish revolutionary history with an online subscription to An Phoblacht for just €10 per year. This includes a digital copy of each new edition of the paper and Iris magazine, access to our digitised historic archives as well as copies of The Irish Volunteer.
Premium Online Service For Only €10 Per Year
For less than €1 a month, you get An Phoblacht's Premium Online Service. Sign up today!
PREMIUM SERVICE:
Full access to all An Phoblacht articles
Interactive online PDF Booklet of each edition
Access to our historic Archives
Discounts for the Online Sinn Féin Shop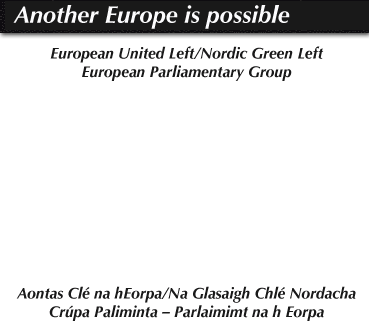 An Phoblacht on Twitter