24 October 2012
Rangers FC fans to fund Irish Famine memorial
Rangers Supporters' Assembly President Andy Kerr: 'The Famine did not discriminate on the grounds of gender, age or religion and we think it is absolutely fitting that a memorial remembers those who suffered as a result'
A MEMORIAL in Glasgow to the victims of the 'Great Irish Famine' has received the backing of the Rangers Supporters' Assembly (RSA) who have pledged to help fund the project.
RSA President Andy Kerr said:
"The Irish Famine was a terrible tragedy for the whole of that island and also had an effect in the north of Scotland.
"It did not discriminate on the grounds of gender, age or religion and we think it is absolutely fitting that a memorial remembers those who suffered as a result."
A decision on where to locate the memorial and exactly what form it will take is to be decided by a working group over the coming weeks.
Glasgow Scottish National Party (SNP) Councillor Feargal Dalton said he was "delighted" that the Rangers Supporters' Assembly has issued this statement backing "a memorial to this tragedy which knew no national or sectarian boundaries".
One million people died during the Great Famine which ravaged Ireland between 1845 and 1852. A further million people are believed to have emigrated, many to Scotland. During those years, potato blight destroyed most of the island's potato crop which millions depended on as a staple food.
The British Government, which controlled all of Ireland at the time, failed to respond to the situation. During the worst years of the Famine, millions of tons of flour, grain, meat, poultry and dairy products were shipped out of Ireland under armed guard by British troops to markets across the globe and far away from the starving millions. As the potato crop failed, peasants unable to pay their rents were evicted and their dwellings burned by British landlords. Many historians and law experts such as Francis Boyle and Peter Duffy have argued that the British response, the exportation of food and the resulting large-scale starvation constitutes a form of "passive genocide" by the British Government against the Irish people.
In June 1997, then British Prime Minister Tony Blair apologised for Britain's role in the Great Famine, saying:
"Those who governed in London at the time failed their people."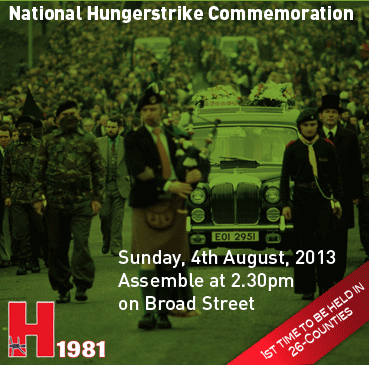 Premium Online Service For Only €10 Per Year
For less than €1 a month, you get An Phoblacht's Premium Online Service. Sign up today!
PREMIUM SERVICE:
Full access to all An Phoblacht articles
Interactive online PDF Booklet of each edition
Access to our historic Archives
Discounts for the Online Sinn Féin Shop