30 September 2012
Police probe BNP führer Nick Griffin's 'Fenian bastards' Twitter diatribe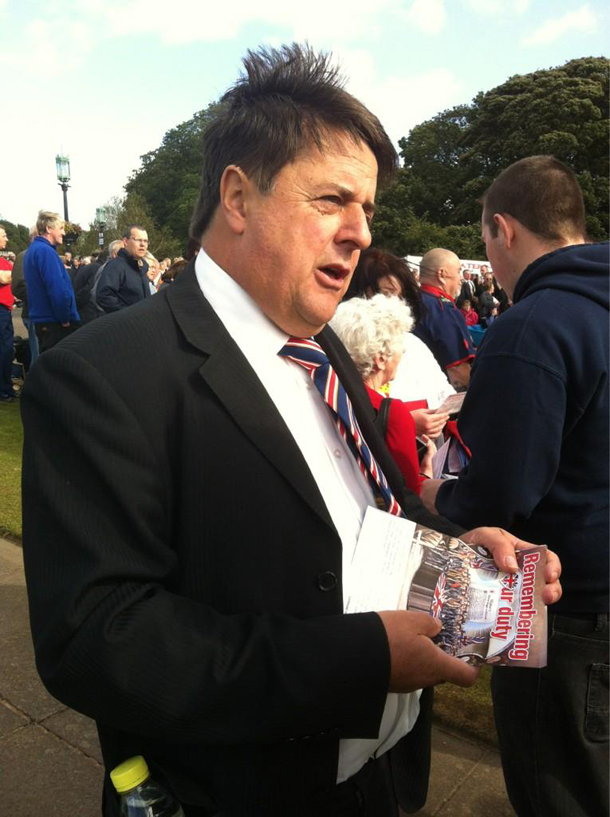 NICK GRIFFIN MEP, leader of the crisis-ridden, fascist British National Party, is being investigated by the PSNI under race hate laws for calling Irish nationalists and republicans "Fenian bastards" on his official Twitter account
Griffin's rant came after criticism – by unionists as well as nationalists – of his appearance at Saturday's Ulster Covenant commemoration in Belfast.
Griffin, a Holocaust denier who supports the forced deportation of non-white people from Britain, showed up at the event alongside an estimated 20,000 other unionists, including the Orange Order and flute bands, to mark 100 years since the signing of the Ulster Covenant. The Ulster Covenant of 1912 was a pledge by 470,000 unionists to oppose the introduction of Home Rule for Ireland.
Griffin told Mark Devenport on BBC Radio Ulster's Inside Politics on Sunday that he'd received a warm response at the Covenant parade, a claim disputed by other unionists there.
In response to criticism on Twitter from nationalists of his presence at the event, Griffin tweeted back:
"So Ulster pics have upset my republican stalkers. Tell you what, the bodhran can't match the lambeg, you Fenian bastards."
An unrepentant Griffin added later on Twitter:
"Republican grievance machine wants 'apology'. If their skins were any thinner they'd leak green slime all over Stormont carpets they share with DUP sell-out bastards."
Griffin left Ireland immediately after the Covenant Parade to return to his home in Wales.
Pictured below: Griffin (centre) with local BNP organiser Stephen Moore and a Reverend West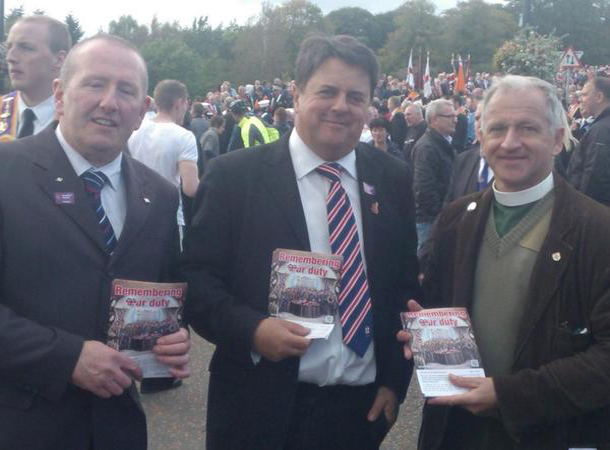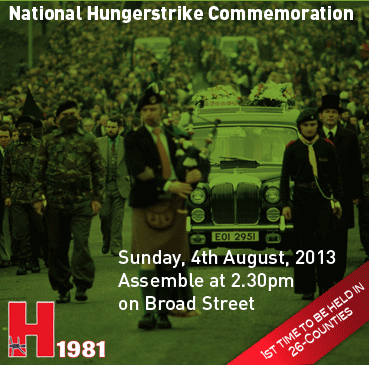 Premium Online Service For Only €10 Per Year
For less than €1 a month, you get An Phoblacht's Premium Online Service. Sign up today!
PREMIUM SERVICE:
Full access to all An Phoblacht articles
Interactive online PDF Booklet of each edition
Access to our historic Archives
Discounts for the Online Sinn Féin Shop