5 September 2012
Loyal orders must act to help end riots in north Belfast
'The time has come for the loyal order leaderships to act and get a firm grip over their parades and the knock-on effects of them on ordinary people's lives'
SHANKILL ROAD UVF and UDA members have been condemned by north Belfast Sinn Féin MLA Gerry Kelly for being behind sustained violence by hundreds of loyalists in the Carlisle Circus area of north Belfast which has injured more than 60 police officers over three successive nights of rioting.
Tensions have been high in north Belfast since the Twelfth of July when a unionist band played the anti-Catholic Famine Song and marched in a circle outside a Catholic church on Donegall Street.
This was followed by an attack by loyalists on a peaceful residents' protest in the area calling for respect for the local church at another unionist march on 25 August. During the parade, unionist bands ignored Parades Commission rulings not to play loyalist songs outside the church.
Orange Order leaders have since come out to openly encourage further breaking of Parades Comission rulings, something deputy First Minister Martin McGuinness has described as "completely unacceptable and wreckless".
PSNI Assistant Chief Constable William Kerr has confirmed that members of both the UDA and UVF have been involved in the ongoing violence which has seen bricks, petrol bombs and fireworks thrown at police. Kerr warned that somebody could be killed if the issue of contentious parades is not dealt with.
Martin McGuinness said:
"Going forward, the loyal orders need to step up to the mark. They can no longer sit on the sideline summer after summer while the political and Peace Process is held to ransom over a handful of contentious parades.
"It is no good to hint about entering dialogue, the time has come for the loyal order leaderships to act and get a firm grip over their parades and the knock-on effects of them on ordinary people's lives. That means in practical terms showing respect to residents, the Parades Commission, non-unionist political parties and the rule of law.
"The loyal orders need to begin a meaningful process of dialogue to sort out once and for all the few remaining contentious parades which blight the summer months. That includes meetings with residents, church leaders and political parties, including Sinn Féin."
North Belfast Sinn Féin MLA Gerry Kelly on the riots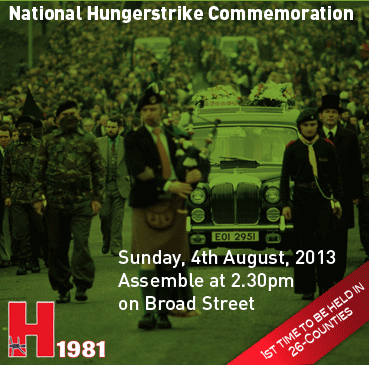 Premium Online Service For Only €10 Per Year
For less than €1 a month, you get An Phoblacht's Premium Online Service. Sign up today!
PREMIUM SERVICE:
Full access to all An Phoblacht articles
Interactive online PDF Booklet of each edition
Access to our historic Archives
Discounts for the Online Sinn Féin Shop