6 May 2010 Edition
Sinn Féin TDs move Dáil motion for long-overdue by-election in Donegal South-West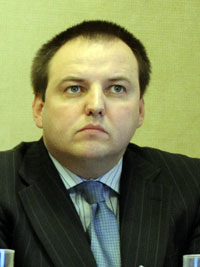 A MOTION calling on the Ceann Comhairle to call the Donegal South-West by-election was moved in the Dáil by Sinn  Féin TDs on Wednesday.
A seat has been vacant for almost a year now after the election of Pat The Cope Gallagher to the European Parliament in June of last year.
Meanwhile, with news that Donegal North-East Fianna Fáil Deputy James McDaid has by far the worst voting record in the Dáil, the Fianna Fáil leadership has been accused by Sinn Féin Councillor Pádraig Mac Lochlainn of "short-changing the people of Donegal and of treating them with contempt".
Deputy McDaid has been recorded as missing votes more than 80% of the time.
Councillor Mac Lochlainn said:
"The leadership of Fianna Fáil clearly have no respect for the people of Donegal. In Donegal North-East, one of their TDs, former Minister James McDaid, only bothers to show up in the Dáil when he feels like it (17% of votes).
"In Donegal South-West, they have left the people there with one less representative than they are entitled to under the constitution for almost a year now following Pat The Cope's return to the European Parliament in June last year.
"With this culture of arrogance and dismissal of the rights of the people of our county, it is not surprising that the Donegal Fianna Fáil representatives James McDaid and Pat The Cope Gallagher are the last people refusing to hand back their ministerial pensions while still in receipt of huge salaries."
He added that, since Fianna Fáil returned to power at the last general election in 2007, over 13,000 people have joined the dole queues in County Donegal and thousands more have emigrated.
"Our businesses have been decimated. Our public services have been chopped and slashed. Rather than providing leadership, Fianna Fáil has actually taken away representation from Donegal. The people deserve so much better than this."