29 April 2010 Edition
Morgan wants investigation into diligence of Ernst & Young auditors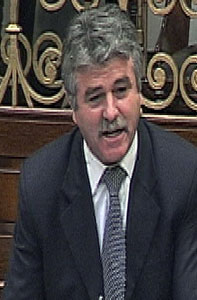 THE Sinn Féin spokesperson for Finance, Arthur Morgan TD, has officially called for a formal investigation into the actions of Ernst & Young Auditors. In letters to both the Irish Auditing & Accounting Supervisory Authority and the Chartered Accountants Regulatory Board, Morgan questioned the diligence of Anglo Irish Bank's former auditors, Ernst & Young.
He said:
"There is an assumption that professional auditors will discharge their duties with all due diligence and accuracy. How is it considered credible that auditors could sign off on accounts for a financial year showing pre-tax profits of €784 million that turned into €12.7 billion losses?"
Morgan has requested that this investigation proceed in a timely manner to alleviate growing public concern and to reply as a matter of urgency.