22 April 2010 Edition
Coiste to challenge insurance discrimination against former POWs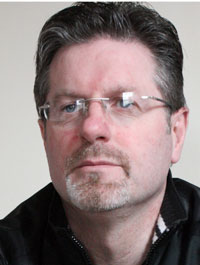 Jim McVeigh of Coiste na nÍarchimí is warning former republican POWs to check their insurance policies after it emerged that a Six County-based company refused to insure a West Belfast man.
The man, who served over ten years in the H Blocks, was told by the company that they would not insure him as he was a former prisoner.
According to McVeigh, the man's partner, who was insured with the company, decided to name her partner on it when she was renewing the policy and volunteered the information her partner had been in prison. The company refused to renew the policy.
Said McVeigh: "Coiste has been involved in meetings with a number of insurance companies who are willing to insure former prisoners, but the situation as it stands is precarious because former POWs might, if they need cover, find their policy is invalid.
"Some insurance companies have cancelled home insurance policies for former political prisoners. Others have attempted to use the fact of a client having political convictions as an excuse not to pay out in the event of a claim. Coiste have enlisted the help of two major home insurance providers who will not discriminate against former political prisoners."
McVeigh said that Coiste is dealing with a number of high profile cases at present but called on any former prisoner who has queries to contact the organisation at 028 90 200770.