1 April 2010 Edition
Disappointment at councillor's resignation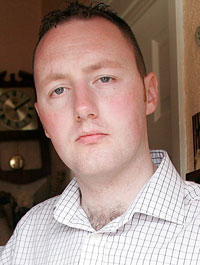 The sole Sinn Féin councillor representing the party on Banbridge Council in County Down has resigned from the party.
The news of Dessie Ward's resignation from the party emerged on Monday evening.
Ward claimed to be unhappy with the level of support he had received from the party organisation in Upper Bann. Sinn Féin Upper Bann assembly member John O'Dowd expressed his disappointment at the announcement and pointed out that in the hours before the news broke Ward had been using the party's Lurgan office to carry out constituency work.
Added O'Dowd: "I am shocked to hear that Dessie Ward has decided to leave the party at a time when Sinn Féin is growing and achieving our objectives. I am extremely disappointed that Dessie did not take the time to come to the party and discuss his problems".
In an historic win, Ward was elected to Banbridge Council in 2005, the first time a republican took a seat in the predominantly unionist council, and according to both John O'Dowd and party chair Declan Kearney he served the party and his constituents well.
Both Sinn Féin members are now calling on Ward to stand down from the council and allow a Sinn Féin co-option.
"Dessie was elected on a Sinn Féin mandate; he should now do the right thing by honouring his pledge to the local electorate and the party by resigning from this seat and allowing a Sinn Féin member to be co-opted," said O'Dowd.