1 April 2010 Edition
Sinn Féin Leadership Easter Statement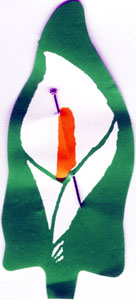 "On this the 94th anniversary of the 1916 Rising the leadership of Sinn Féin extends its solidarity to the families of all our patriot dead. We remember with pride those comrades from every generation who gave their lives for the cause of Irish freedom. We are immensely proud of our patriot dead and of their families.
We are committed to the ideals and principles of the Proclamation. They are as relevant today as they have ever been.
The unity and independence of Ireland remains our primary political objective and Sinn Féin has a political strategy to achieve it.
We are consolidating the Peace Process while seeking always to advance towards Irish unity. It is in this context that policing and justice powers are being transferred from Britain to the North, that Irish language rights have been advanced, that the North is being demilitarised, that the Orange state has been dismantled. There are more republicans now than at any time in recent memory and Irish unity is a live political issue.
Small militarist factions have engaged in futile armed actions which play into the agenda of MI5 and other British agencies. These groups have no strategy and have nothing to offer the republican struggle. A peaceful and democratic path to Irish unity is now available.
Sinn Féin now seeks to bring a new momentum to the achievement of a united Ireland through maximising popular support and uniting the greatest number of people in support of national democratic objectives. We are also building support for this objective among the Irish diaspora.
We will soon face into a Westminster election. The positive momentum created by the recent political developments must be translated into increased electoral support for Sinn Féin so that we can bring about greater political change and further advance towards our ultimate objective. Everyone has a role to play in these elections.
Sinn Féin's job is to build a credible political alternative to the failed politics of the establishment. The party has put forward practical solutions to create and protect jobs, to stimulate the economy and to construct a fairer society. These policies must be promoted at every available opportunity and at a local level.
The current economic crisis is being felt throughout the country. Unemployment is soaring and the blight of emigration has returned, especially in the South. The coalition government in Dublin has abjectly failed to tackle this crisis, which is causing so much hardship to so many.
This current government is one of the most unpopular in the history of the state and republicans must prepare now for a general election in the 26 Counties that could occur at any time.
We need to build Sinn Féin throughout every corner of Ireland.
In this spirit, at our recent Ard Fheis Sinn Féin radically changed party structures to make joining Sinn Féin easier.  We want more and more people to be party members by working in whatever way they can for republican objectives. Republicans will turn out in large numbers to Easter commemorations across Ireland this weekend. We want them to return to these commemorations next year as Sinn Féin members.
We commend the work of Ógra Shinn Féin. As unemployment and emigration threaten the future of our youth, an active republican youth organisation is more vital than ever. Ógra have been active on a range of social and political issues and have shown that young people can fight back.
The united Ireland we seek to build is inclusive, in which all of our people feel secure. We want unionists to be able to find their place in a new Ireland. We believe that Irish unity and a genuine republic can deliver social, economic and cultural equality for all of our people.
As we celebrate the lives of our comrades and commemorate the sacrifices of our patriot dead, we look to the future with renewed confidence and re-commit ourselves to the achievement of our republican objectives."



Ráiteas na Cásca ó Cheannaireacht Shinn Féin
"Inniu ar an 94ú comóradh Éirí Amach 1916, cuireann ceannaireacht Shinn Féin beannachtaí dlúthpháirtíochta chuig teaghlaigh na dtírghráthóirí marbha s'againn ar fad. Bíonn bród orainn nuair a chuimhnímid na comrádaithe ó gach glúin a thug a saol ar son saoirse na hÉireann. Táimid bródúil go mór as ár dtírghráthóirí marbha agus as a dteaghlaigh.
Táimid tiomanta do na hidéil agus do na prionsabail san Fhorógra. Tá siad chomh hábhartha inniu is a bhí riamh.
Is iad aontas agus neamhspleáchas na hÉireann na príomhchuspóirí polaitiúla s'againn go fóill agus tá straitéis pholaitiúil ag Sinn Féin chun na cuspóirí seo a bhaint amach.
Táimid ag daingniú phróiseas na síochána agus muid ag iarraidh dul chun cinn a dhéanamh i gcónaí i dtreo aontas na hÉireann. Sa chomhthéacs seo tá cumhachtaí póilíneachta agus ceartais á n-aistriú ón Bhreatain chuig an tuaisceart; tá cearta Gaeilge á gcur chun cinn; tá an tuaisceart á dhímhíleatú; tá an Stát Oráisteach á scriosadh. Is iomadúla líon na bpoblachtach anois ná le cuimhne na ndaoine agus is ceist pholaitiúil í aontú na hÉireann atá beo beathach.
Tá grúpaí beaga míleata ag dul chun chomraic armtha atá fánach agus a chuidíonn le clár oibre MI5 agus ghníomhaireachtaí eile na Breataine. Níl aon straitéis ag na grúpaí seo agus níl aon rud le tairiscint acu don streachailt poblachtach. Tá bealach síochánta, daonlathach anois ann chun aontas na hÉireann a bhaint amach.
Tá Sinn Féin ag iarraidh athbhrí a chur san fheachtas chun aontú na hÉireann a bhaint amach, tríd an tacaíocht is mó is féidir a fháil ón phobal i gcoitinne do na cuspóirí daonlathacha náisiúnta. Táimid ag cur leis an tacaíocht don chuspóir seo i measc dhiaspóra na hÉireann freisin.
Tabharfaimid aghaidh ar  thoghchán Westminster gan mhoill. Ní mór do Shinn Féin leas a bhaint as an mhóiminteam dhearfach a chruthaigh an dul chun cinn polaitiúil is déanaí sa toghchán seo, ionas gur féidir linn athrú polaitiúil a bheas níos suntasaí a chur i ngníomh agus céim eile a ghlacadh i dtreo ár bpríomhchuspóra. Tá a ról féin le himirt ag gach aon duine sna toghcháin seo.
Is é an ról atá ag Sinn Féin ná rogha pholaitiúil inchreidte a thairiscint in áit pholaitíocht na bunaíochta a bhfuil teipthe uirthi. Tá an páirtí i ndiaidh réitigh phraiticiúla a chur chun tosaigh le poist a chruthú agus a chosaint, leis an gheilleagar a spreagadh agus le sochaí níos cothroime a thógáil. Caithfear gach deis a thapú chun na polasaithe seo a chur chun cinn agus ar leibhéal áitiúil.
 Tá géarchéim gheilleagrach na linne seo le brath ar fud na tíre. Tá dífhostaíocht ag ardú agus taibhsíonn an bád bán inár gcuanta arís, go háirithe sa deisceart. Tá teipthe amach is amach ar an chomhrialtas i mBaile Átha Cliath dul i ngleic leis an ghéarchéim seo, rud atá ag fágáil an oiread sin daoine ar an ghanchuid.
Is mó míghnaoi na ndaoine ar an rialtas seo ná ar rialtas eile le fada an lá i stair an Stáit agus caithfidh poblachtaigh a dhéanamh réidh anois le haghaidh olltoghcháin sna 26 Contae a d'fhéadfadh a bheith ann in am ar bith.
Ní mór dúinn Sinn Féin a thógáil i gcúig cúigí na hÉireann.
Sa spiorad seo, athraíodh struchtúir an pháirtí le déanaí ar Ard Fheis Shinn Féin chun dul isteach i Sinn Féin a éascú. Ba mhaith linn go raibh tuilleadh daoine ina mball den pháirtí, iad ag obair i cibé slí ar féidir le haghaidh cuspóirí poblachtacha. Beidh poblachtaigh amuigh ina sluaite ar chuimhneacháin na Cásca ar fud na hÉireann an deireadh seachtaine seo. Ba mhian linn iad a bheith ag teacht ar ais chun na gcuimhneachán ar an bhliain seo chugainn agus iad ina mball de Shinn Féin.
Molaimid obair Ógra Shinn Féin. Agus dífhostaíocht is eisimirce ina mbagairt mhór ar thodhchaí ár n-óige, is tábhachtaí anois ná riamh go mbeadh eagraíocht phoblachtach atá gníomhach ann don óige. Bhí Ógra gníomhach ar réimse saincheisteanna sóisialta agus polaitiúla agus thaispeáin siad gur féidir le daoine óga an fód a sheasamh.
Áit chuimsitheach is ea í an Éire aontaithe atáimid ag iarraidh a tógáil, agus caithfidh gach ceann dár ndaoine a bheith ar a suaimhneas inti. Is mian linn go mbeadh áit dá gcuid féin ag aontachtaithe in Éirinn nua. Creidimid gur féidir le haontas na hÉireann agus le fíorphoblacht comhionannas sóisialta, eacnamaíoch agus cultúrtha a thairiscint do gach duine dár bpobal."
1916 Easter Rising Commemorations 2010
ARMAGH
Saturday 3 April
1pm Portadown, Speaker: Cathal Boylan

Sunday 4 April
10.30am Crossmaglen, Speaker: Sean Murray
11.30am Derrymacash, Wreath Laying Ceremony
2pm Ballymacnab, Speaker: Paul Butler
2.30pm Lurgan, Speaker: Declan Kearney
4.30pm Cullyhanna, Speaker: Conor Murphy

Monday 5 April
2.30pm Armagh City, Speaker: Conor Murphy
4pm Camlough, Speaker: Sean Hughes


BELFAST
Saturday 3 April
2pm Whitewell, Speaker Gerry Kelly

Sunday 4 April
10.30am Memorial Garden, Market Area, Wreath Laying Ceremony.
1pm Beechmont Avenue, Main Commemoration, Speaker: Gerry Adams

Monday 5 April
1pm New Lodge, Speaker: Gerry Kelly

Tuesday 6 April
1pm Ardoyne, Speaker: Gerry Kelly
2pm Ballymurphy


CAVAN
Monday 5 April
1.30pm Ballinagh, Speaker: Sean Lynch


CARLOW/KILKENNY
Saturday 3 April
12 noon Mooncoin, Speaker: Kathleen Funchion


CLARE
Sunday 4 April
12.30pm Drumcliffe cemetary, Wreath Laying Ceremony
2.30pm Ennis, Wreath Laying Ceremony


CAVAN
Monday 5 April
1.30pm Ballinagh, Speaker Catherine Reilly


CORK
Saturday 3 April
8pm Bantry, Wreath Laying Ceremony

Sunday 4 April
11am Youghal
11am Macroom Wreath Laying Ceremony
11am Clonakilty, Tadhg an Astna 1798 Monument, Speaker Donnchadha Ó Seaghdha
12.30pm Bandon, Speaker: Mary Lou McDonald
12.30pm Clonakilty, Wreath Laying Ceremony
2pm Cork City, Speaker Mary Lou McDonald


DERRY & ANTRIM
Saturday 3 April
Wreath Laying Ceremonies:
4pm Glens; 6pm Moneyglass; 6.30pm Glenravel; 6.30pm Cargin

Sunday 4 April
12 noon Dungiven, Speaker: Carál Ní Chuilín
2.30pm Westland Street, Derry City, Speaker: Martina Anderson
2.30pm The Loup, Speaker: Caoimhghín Ó Caoláin
Wreath Laying Ceremonies:
10am Rasharkin; 10.30am Glen, Maghera; 10.45am Coolcalm; 10.45am Newbridge; 11am Creggan, Central Drive;  11am Bogside, Lecky Road;11am Shantallow, Racecourse Road; 1pm Waterside, Rose Court; 11.30am Dunloy; 11.40am Lavey; 11.45am Bellaghy; 12.15pm Loughgiel; 12.30pm Kilrea

Monday 5 April
2.30pm Swatragh, Speaker: Martin McGuinness


DONEGAL
Sunday 4 April
10am Drumkeen, Wreath Laying Ceremony
11.30am Glencolmcille, Wreath Laying Ceremony
12 noon Drumoghill
12 noon Castlefinn, Speaker: Cora Harvey
12.15pm Gweedore, Speaker: Pearse Doherty
12.45pm Buncrana, Speaker: Pádraig Mac Lochlainn
1pm Letterkenny, Speakers: Mick Quinn and Gerry MacMonagle
2.30pm Drumboe, Main Commemoration, Speaker: Pearse Doherty

Monday 5 April
12.30pm Carrigart, Speaker: Pádraig Mac Lochlainn
3pm Pettigo, Speaker: Pearse Doherty
3pm Fanad, Speaker: Pádraig Mac Lochlainn


DOWN
Sunday 4 April
12 noon Patrick Street, Newry, Speaker: Conor Murphy
1.15pm St Patricks Avenue, Downpatrick, Speaker: Caitríona Ruane
3.15pm Down Road Car Park, Newcastle, Wreath Laying Ceremony
4pm Lower Square, Castlewellan, Speaker: Caitríona Ruane


DUBLIN
Friday 2 April
11.30am Arbour Hill, Speaker: Ruadhan MacAodháin

Saturday 3 April
11am Ballyfermot, Speaker: Aengus Ó Snodaigh
2.30pm Crumlin, Speaker: Aengus Ó Snodaigh

Sunday 4 April
11.30am Glasnevin Cemetery, Wreath Laying Ceremony
2.30pm Main Commemoration: Garden of Remembrance, Speaker: Gerry Kelly

Monday 5 April
2pm Baker's Corner, Dún Loaghaire

Saturday 10 April
12.00 noon, Elizabeth O' Farrell Park,  South East Inner City


FERMANAGH
Sunday 4 April
2.30pm Derrylinn, Speaker: Michelle Gildernew


GALWAY
Sunday 4 April
1pm Ballinasloe, Speaker: Bairbre de Brún
3pm Erye Square, City Speaker: Bairbre de Brún

Monday 5 April
12 noon Ros Muc, Conamara, Speaker: Seánna Walsh
3pm Cliften, Conamara, Speaker: Seánna Walsh    
5pm Tullycross, Speaker: Seánna Walsh


KERRY
Sunday 4 April
3pm Tralee, Main Commemoration, Speaker: Martin Ferris
LAOIS
Sunday 4 April
2pm Portlaoise, Speaker: Aengus Ó Snodaigh


LEITRIM
Sunday 4 April
3pm Aughnasheelin, Ballinnamore, Speaker: Raymond McCartney


LIMERICK
Saturday 3 April
3pm Athea Village, Speaker: Martin Ferris

Sunday 4 April
12pm Limerick City, Speaker: Maurice Quinlivian


LONGFORD
Sunday 4 April
2.30pm Longford Town, Speaker: Paul Hogan


LOUTH
Saturday 3 April
12 noon Quay Street, Dundalk, Wreath Laying Ceremony
2pm Knockbridge, Wreath Laying Ceremony

Sunday 4 April
12 noon St Peter's Church, Drogheda, Speaker: John O'Dowd
2.30pm Market Square, Dundalk, Speaker: John O'Dowd


MAYO
Sunday 4 April
10.30am Achill, Speaker: Mitchel Mc Laughlin
3pm Westport, Speaker: Mitchel Mc Laughlin


MEATH
Thursday 1 April
1pm Navan Town Hall, Civic Reception

Friday 2 April
6pm Longwood, Wreath Laying Ceremony

Saturday 3 April
1pm Oldcastle, Speaker Michael Gallagher
4pm Navan, Main Commemoration, Speaker: Arthur Morgan

Sunday 4 April
12 noon Ardbraccen, Wreath Laying Ceremony
12 noon Slane, Wreath Laying Ceremony

Monday 5 April
12 noon Drumree and Ashbourne, Wreath Laying Ceremony


MONAGHAN
Saturday 3 April
6pm Inniskeen, Wreath Laying Ceremony
3.30pm Monaghan Town, Speaker: Francie Molloy

Monday 5 April
12pm Scotshouse, Wreath Laying Ceremony
2pm Clones, Speaker: Claire McGill


OFFALY
Monday 5 April
2.30pm Edenderry, Speaker: Brendan Killeavey


ROSCOMMON
Monday 5 April
3pm Ballintubber, Speaker: Martin Kenny


SLIGO
Sunday 4 April
3pm Sligo Town, Speaker: Seán Mac Brádaigh


TIPPERARY
Sunday 4 April
12 noon, Thurles, Speaker: David Doran
3pm St.Johnstown, Fethard, Speaker: Michael Moroney
3pm Nenagh, Maurice Quinlivan


TYRONE
Saturday 3 April
3pm Coalisland, Speaker: Michelle O'Neill

Sunday 4 April
3pm Carrickmore, Speaker: Martin McGuinness    
11.15am Dunamore, Speaker: Martin McGuinness    
5.30pm Loughmacrory, Speaker: Seán Hughes

Monday 5 April
2pm Ardboe, Speaker: Barry McElduff
For other Tyrone commemorations: www.tyronecommemorations.com


WATERFORD
Saturday 3 April
3pm Waterford City, Speaker: David Cullinane    

Sunday 4 April
11.30am Portlaw, Speaker: Declan Clune
3pm Stradbally


WESTMEATH
Monday 5 April
2.30pm Fore, Speaker, Paul Hogan


WEXFORD
Saturday 3 April
3pm Arklow Town
6pm Ballymore, Wreath Laying Ceremony

Sunday 4 April
1pm Wexford Town

Monday 5 April
12 noon Murrintown, Speaker: Mary Lou McDonald
2.30pm Enniscorthy, Speaker: Mary Lou McDonald